No7
is cheap and easy to use, and it is very popular. It is known as the British national skin care brand. However, many people do not know how to choose the
No7
product that suits them. Because
No7
has a lot of products, the classification is not clear, many people pick and choose to buy an ice cream mask.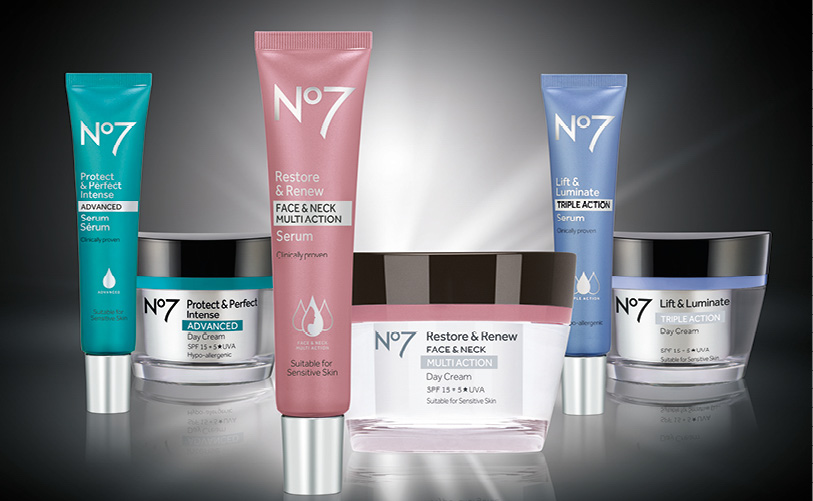 The ice cream mask
is the hottest product of
No7
, but it is not the
No7
's most cattle product.
No7
is more than patented black technology, but ice cream does not account for one. If you want to not miss the real thing of
No7
, let's first take a look at the series of
No7
.
No7 four series
Early Defence Series: Suitable for 20-35 years old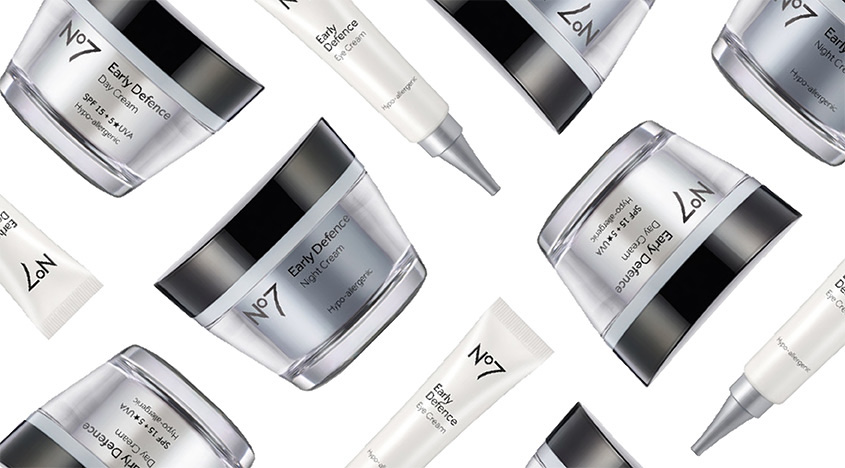 Although it is designed for younger skin, it is not a super-basic series that can only moisturize. It has the effect of preventing premature aging and anti-aging. The product has day cream, night cream and eye cream. Delays the appearance of fine lines, fights early aging, and resists damage to the skin from the external environment. Balance water oil for long-lasting moisturizing. There are also some brightening effects.
Protect & Perfect Rehabilitation Series: Suitable for 30-45 years old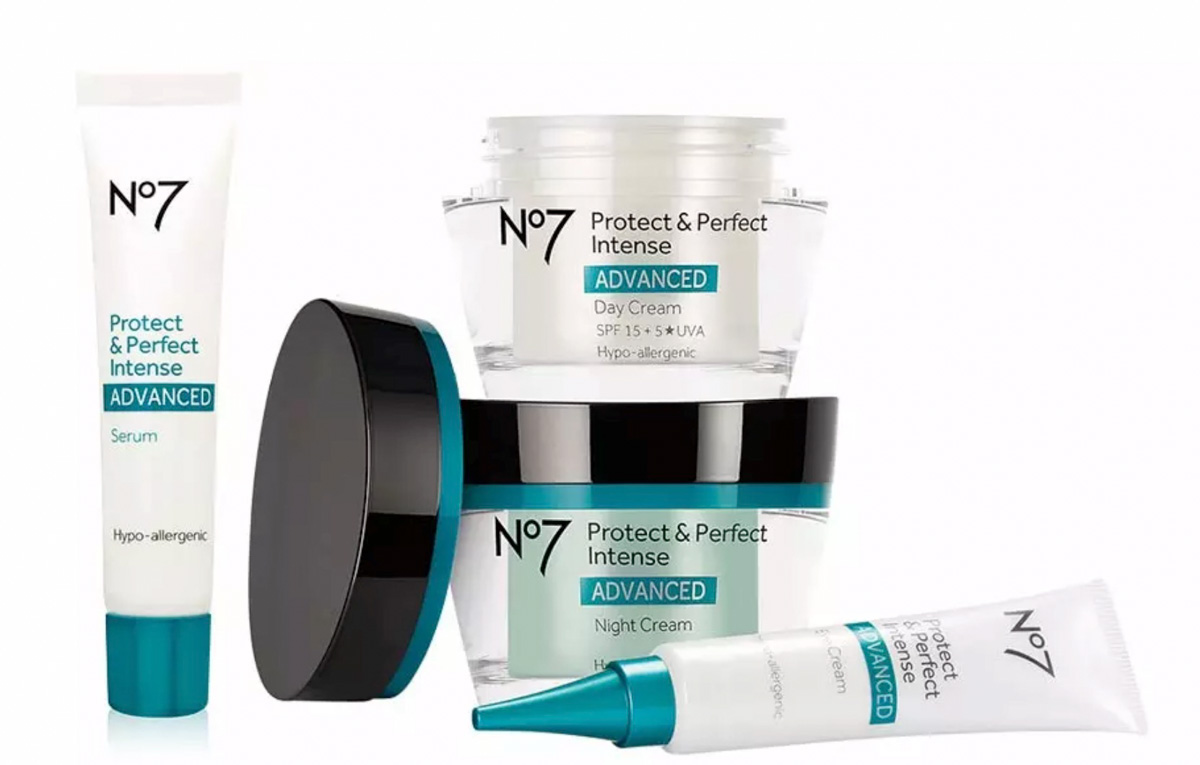 For mature skin that has begun to age. The product has day cream, night cream, essence, eye cream. Contains sage extract, which repairs skin, enhances elasticity, smoothes lines and delays wrinkles. Reduce pigmentation and prevent speckle formation. Fully moisturizes skin & keeps skin hydrated for a long time
Lift & Luminate Stretching Series: Suitable for 45-60 years old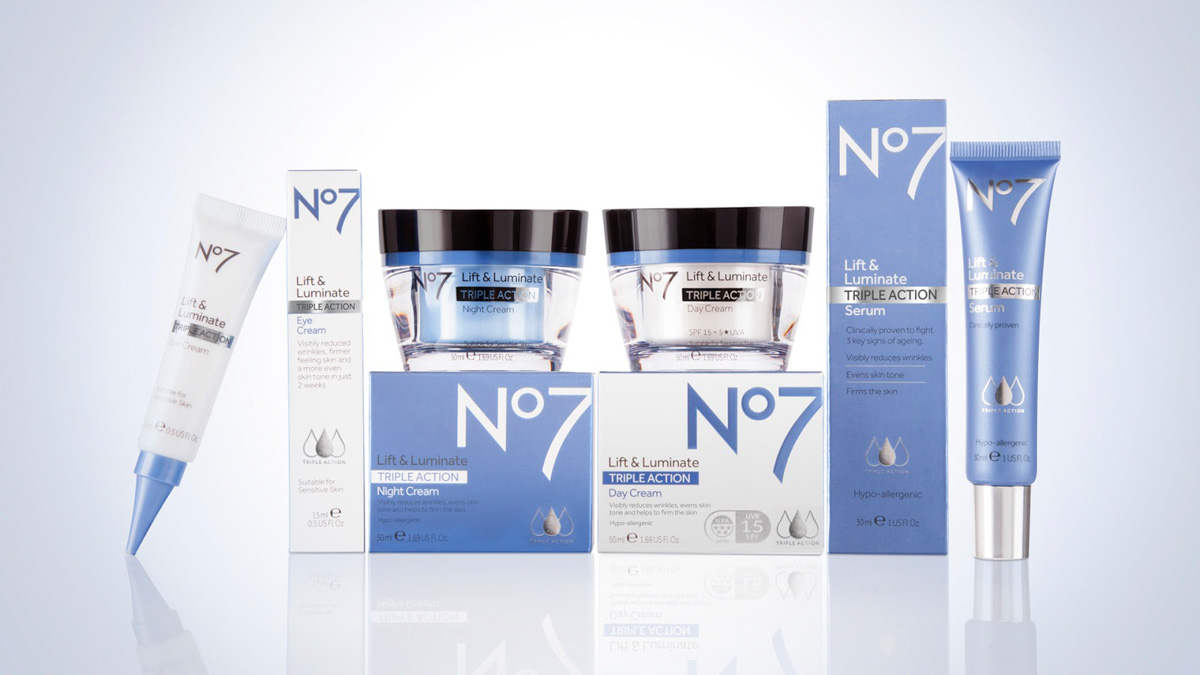 Suitable for middle-aged skin, the product has day cream, night cream, eye cream, repair essence, blemish essence. Contains exclusive anti-aging ingredients, as well as amino acids, lipid amino groups and vitamin C. It can restore the skin to a smooth, firm and shiny young state. Visually visible to reduce wrinkles, even skin tone, lifting and firming. And all this will happen within four weeks of use.
Restore & Renew Series: Suitable for people over 60 years old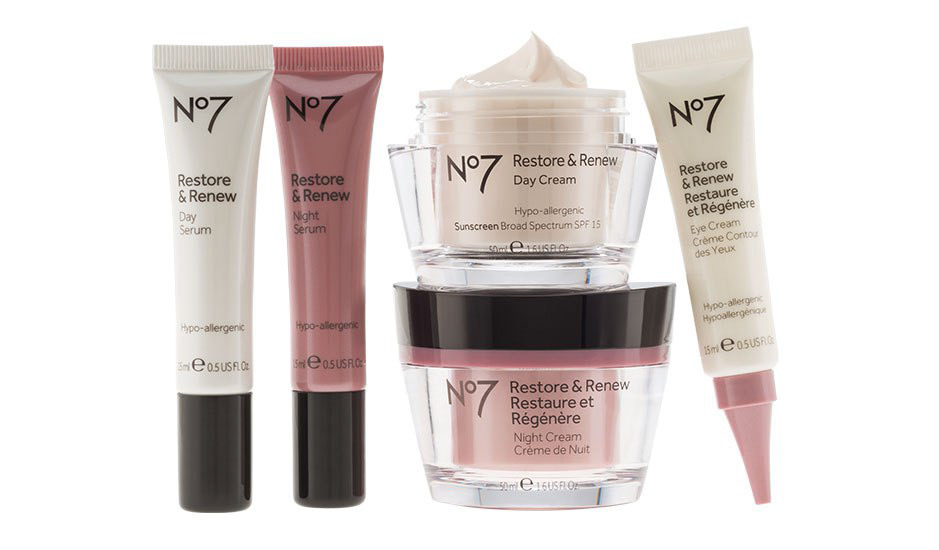 No7 has specially developed a series for ageing skin, such as day cream, night cream, essence, eye cream and so on. The unique revitalizing ingredients are extracted from the persimmon tree, and the complex formula of firming skin is deeply nourished, and the cell function is vigorously revitalized to resist external pressure. Leaves skin smoother, fuller & firmer According to the series of products, you can cover all the demands of daily care. No7 does not belong to these four series of products can be used at any age, with a series that matches their muscle age can be icing on the cake. Let's share with you the experience of using No7's top ten stars.
No7 Top Ten Product Reviews
No7 Instant Results Nourishing Hydration Mask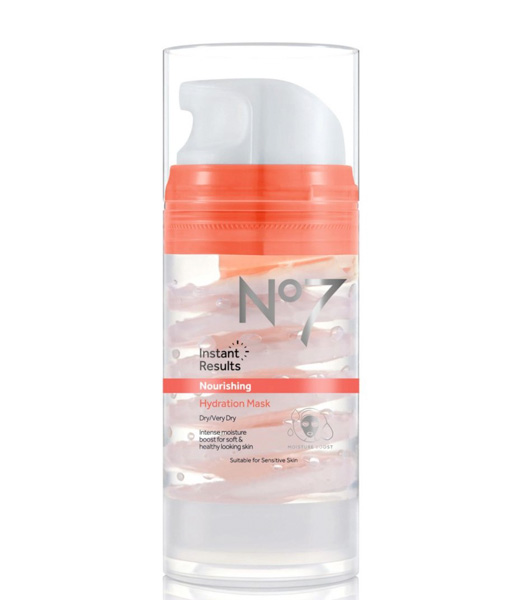 The newly upgraded No 7 ice cream mask is worthy of beauty, and putting it on the dressing table is a work of art. How can it be used? The biggest advantage of the ice cream mask is that it is hydrating fast, and the skin is fully moisturized in a few minutes. The skin that is full of water is full and bright, and you can take first aid when your face is not good. The texture is very moist, oily skin is not recommended, the use will be very greasy, but very friendly to dry skin. Not easy to clean because it is not very soluble in water. It is much easier to wipe with a cotton pad and then with a cleansing soap. The vacuum pump bottle ensures that the last drop is used, is very economical, and is hygienic.(
Buy Link
)
No7 Laboratories LINE CORRECTING Booster Serum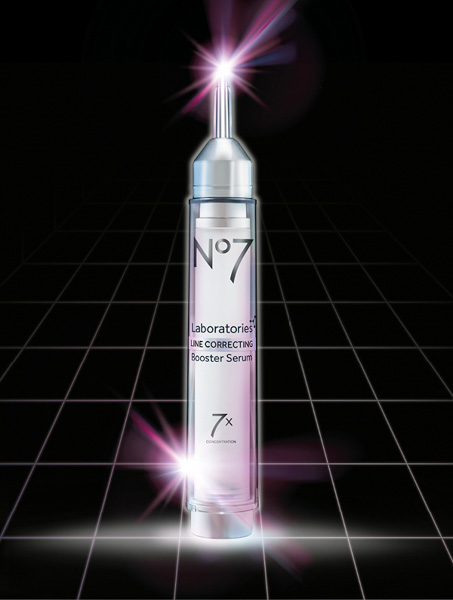 No7's anti-wrinkle products are very famous, with a variety of black technology in one, and in 2018 launched a new anti-wrinkle essence, this is it. Contains No7 exclusive wrinkle ingredient Matrixyl 3000 Plus. And it is the highest level of Matrixyl 3000 Plus in all No7 products. The anti-wrinkle effect is certainly unprecedented. It has been clinically proven that it can effectively reduce the wrinkles of the forehead, the crow's feet of the eyes, the lips, the eyebrows, the under the eyes, and the striated lines. It is also effective for the deepest and most stubborn wrinkles. The skin feels very cool, very comfortable when applied, absorbs quickly, and is slightly moisturized. The bottle is well designed, vacuum pump bottle, needle bottle mouth, can be easily applied to wrinkles or wrinkles. Recommended for 40+ people, return to the country to bring a few to the mother, invincible price-performance spike all anti-wrinkle essence in the country.(
Buy Link
)
No7 Beautiful Skin Cleansing Brush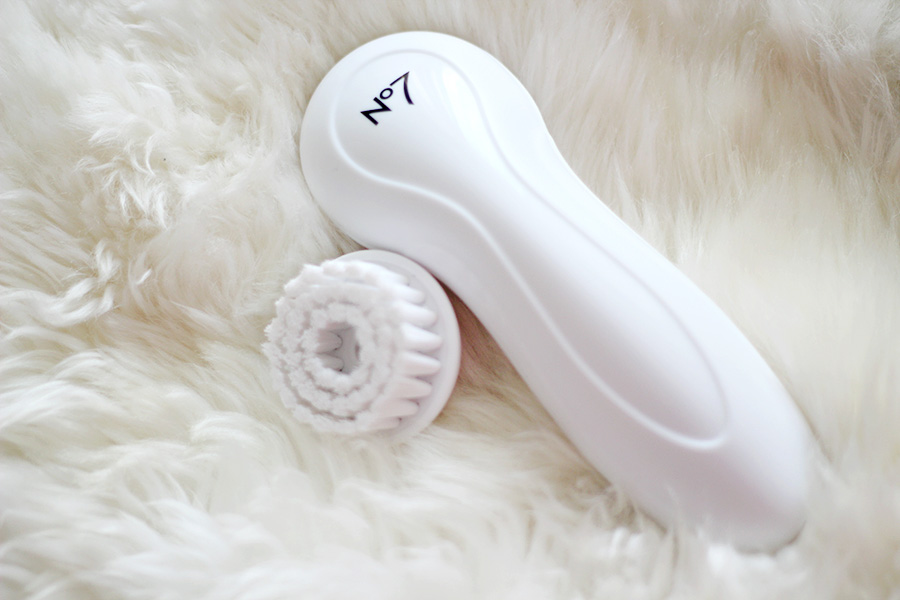 Nowadays, the face brush has become very popular. If you wash your face with your hands, it looks like an ancient person. Speaking of the face wash, everyone will think of Clarisonic and Foreo Luna, but these two items are really too expensive. No7's face brush is a good cheap substitute. With regard to the economic strength and scientific research ability of Boots, can a face brush be able to stump him? Its cleanliness is enough. The sebum, dirt and white head in the pores on the nose can be brushed out. For the first time, the white brush is yellowed. There are two speeds, and the face is cleaned after 60 seconds of brushing, and the effect is similar to that of Foreo. Moreover, the No7 wash brush will not be too strong, because the brush head will stop if it is too pressed. However, don't expect it to be as soft as Foreo's sensitive muscle brush, so it is not recommended for sensitive muscles. It is especially suitable for people who are often blocked by oily pores. There is also a shortcoming that it is necessary to change the brush head in 3-4 months (compared with the Clarisonic which also needs to change the brush head, the No7 brush brush head fee is nothing, after all, it is often 3 for 2).(
Buy Link
)
Beautiful Skin Pore Minimising Serum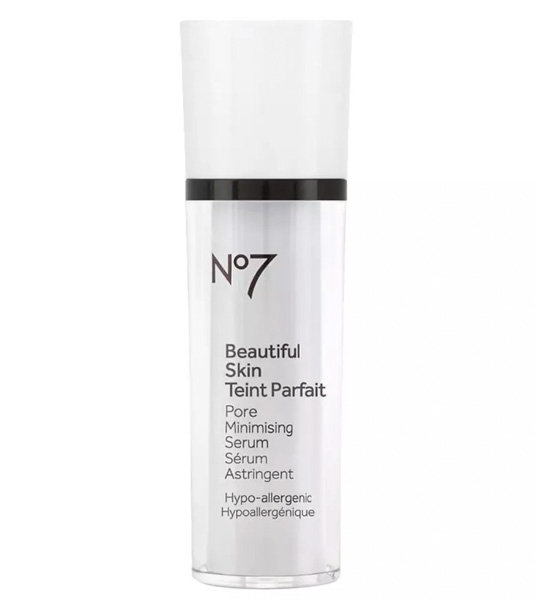 Pinching is a long-term job. I pay attention to the cleanliness and firmness of the pores, and the pores are small. But sometimes the skin is allergic, the temperature of the cheeks rises, and the pores expand and contract, and the pores become too large. At this time, I dare not use the pores, because most of the astringent products contain alcohol, which is very exciting. No7's new pore-shrinking essence is very mild, no alcohol, no problem when it is allergic to heat. After a few days of use, the pores will change back to a small state that cannot be seen by the mirror. It is effective on the sides of the nose and the pores on the nose, and obviously relieves the oil from the nose, and the blackheads also have obvious improvement. This essence is very friendly to oily skin, especially in summer. After washing your face at night, apply a layer to allow excess oil in the pores to float out, while controlling the balance of water and oil. The face is clear throughout the night, second The makeup on the sky is also very docile. According to official data, after two weeks of use, the pores can be significantly reduced and the entire skin looks finer and more lustrous. The texture of the lotion is absorbed quickly and fully, without burdening the skin.(
Buy Link
)
No7 Instant Illusions Airbrush Away Primer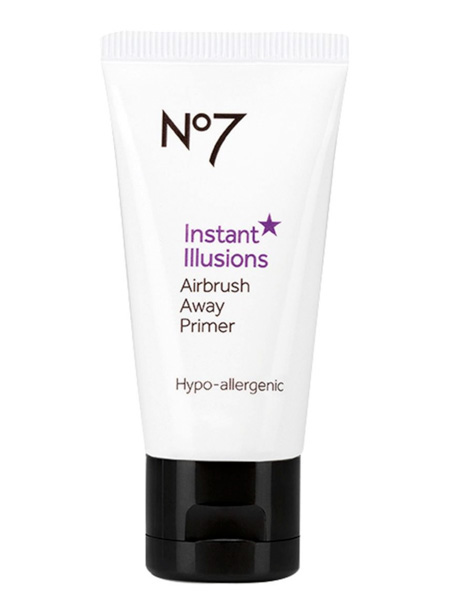 It's so easy to use that people can't believe it is so cheap. Apply it to the oily makeup in the summer, control the oil all day, and the makeup is not spent all day and is very docile. With a touch of pearlescent particles, it is very fine, and there are no particles on the face to brighten the complexion. Suitable for all skin types.(
Buy Link
)
No7 Protect and Perfect Intense ADVANCED Serum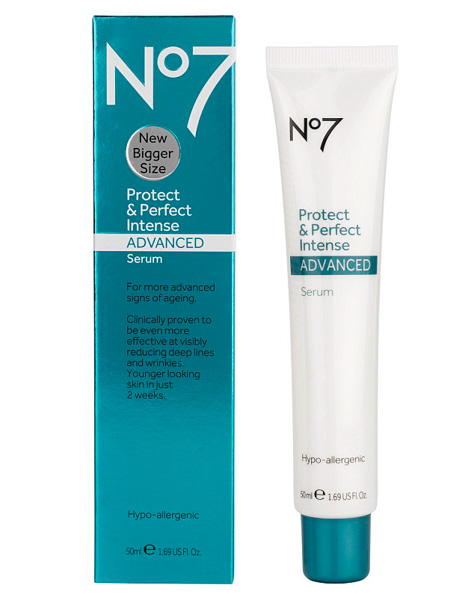 This essence should be regarded as the black technology product that Boots has made in the past two years. It uses No7 exclusive anti-aging technology MyRexl 3000 + Sux. It can effectively repair, improve and protect the skin and help the skin restore its youthful appearance. It is the star of No7. technology. Retinol in the essence is a component of the BBC seal that reverses the aging process of the skin and promotes cell renewal. Products containing retinol are somewhat irritating, but this serum has a mild effect and is suitable for sensitive muscles. The texture is refreshing and absorbed quickly. Not greasy, the skin is very moist after use. It is also very useful to make a base before makeup. Recommended for 30+ skin(
Buy Link
)
No7 Protect & Perfect Intense ADVANCED Day Cream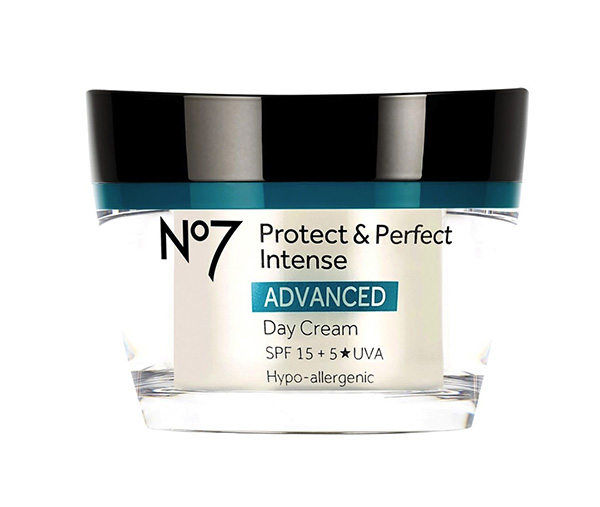 Using the exclusive technology Myrxl 3000 plus, concentrated peptide and retinol were added. Being able to "target wrinkle removal", that is, to find wrinkles and smooth wrinkles, can significantly improve wrinkles within 2 weeks of testing. Sensitive skin is available. The taste is fresh and natural, the paste is very thick, and it is not particularly thick and greasy when the face is opened. It is moderately moisturizing and suitable for spring, summer and autumn. If it is dry skin, don't use this in winter. 15 times sun protection value plus 5 times UVA, indoor sunscreen is enough, outdoor sunscreen is still needed(
Buy Link
)
No7 Lift & Luminate TRIPLE ACTION Serum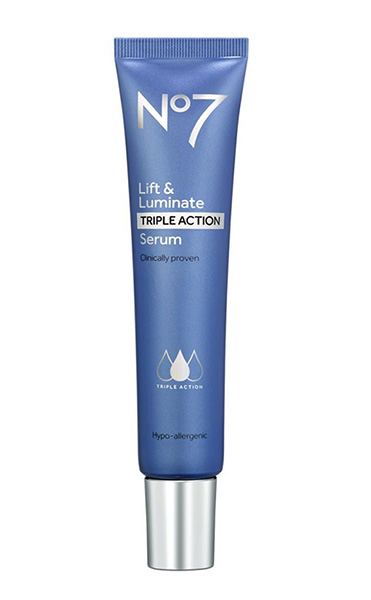 No7 believes that people seem to be "old" in three aspects: the appearance and lines of the face change and wrinkles, the elasticity is reduced, and the skin color is uneven. Lift & Luminate is precisely the solution to these three problems, reducing wrinkles, skin firming and even skin tone. It can be seen that it not only resists aging, but also whitens it. The main ingredients are Matrixyl 3000 Plus, hyaluronic acid, retinol, hibiscus and an exclusive complex containing vitamin C, and the formula is concentrated three times. The texture is moisturized and absorbed very quickly. After absorption, the skin is bright and moist, and it feels firm. Suitable for 40+ skin.(
Buy Link
)
No7 Beautifully Matte Foundation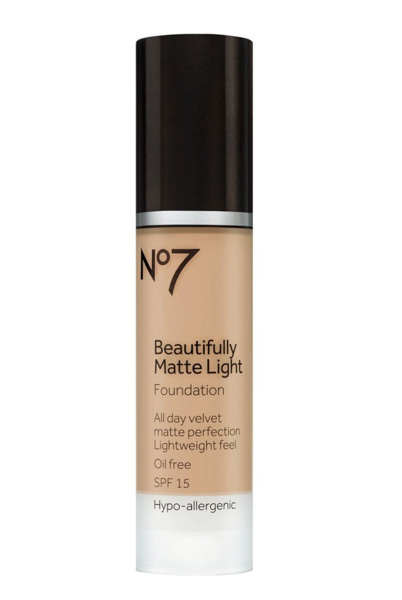 High oil control, especially suitable for oil skin and mixed oil skin. I used the card powder for dry skin. Apply a layer of oil camouflage oil skin, and then apply this foundation is very docile, and very good push. The makeup is matt, but it is not matte, but the kind of matt silk. The visual experience is very silky and will not be completely dull. It has good concealing and can cover pores and light spots. Many of the girls are abandoning the European and American foundations, and the whitest ones are also yellow. The whitest Calico of this foundation is absolutely white enough. However, there will be a lot of makeup when it is too white, and now it is popular with nude makeup and heart makeup, which is similar to skin color.(
Buy Link
)
No7 Perfect Light Loose Powder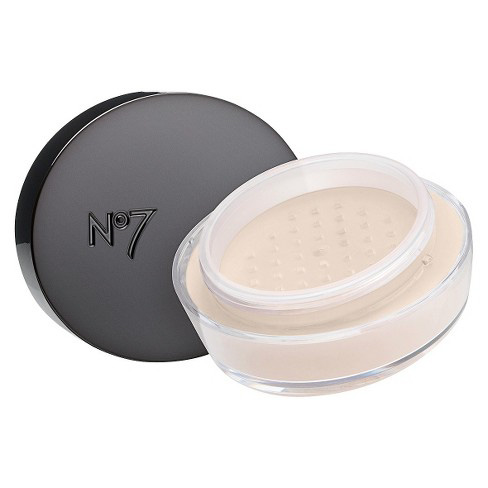 Very light, fine powder, limited hiding power, natural effect, after makeup, the makeup is as delicate and velve as velvet. Strong oil control, basically guarantee a day without makeup. Do not dry, do not pull out and dry. In short, it is perfect, not losing big-name loose powder.(
Buy Link