Who said that shopping is just a patent for girls? If men really dress up, they will buy less than girls! I am here today to give men a wave of benefits-a large collection of British menswear brands. Suits suitable for formal occasions, so you never have to worry about what to wear for graduation ceremony and prom; unique and niche designer brands allow you to perfectly avoid the embarrassment of hitting shirts; wear your own style and show yourself Attitude. I have prepared a list for you according to the brand's founding time, so that you also have a shopping addiction! It seems that after this, you can't really say "What 's so good for men" …
Cheap Men's Skin Care products recommended in Boots
Gieves & Hawkes (1785)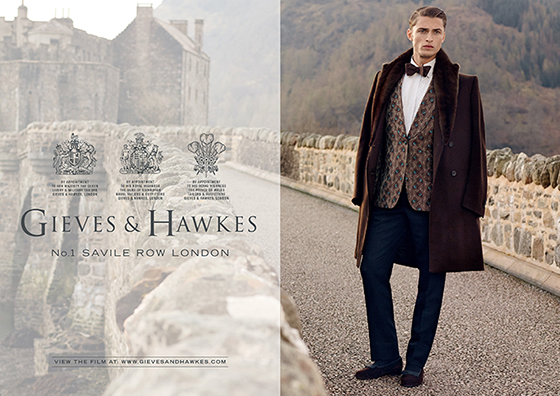 This menswear brand licensed by the British royal family. Gieves & Hawkes, located in Savile Row, the highest level of English suits, was founded in 1785. It has been working with world-class tailors and designers. For more than 200 years, it has designed clothing for noble gentlemen and the royal family (Churchill, Celebrities from all walks of life like Michael Jackson, Chow Yun Fat, etc. especially like G & H's high-quality clothes), even G & H's official official clothes are designed by G & H! The Queen and Prince of Wales even personally awarded The Royal Warrants for their highest honors and awards! G & H is best known for his tailor-made service. Unique design, fine tailoring, don't consider going to experience the same royal service.
Moss Bros. (1851)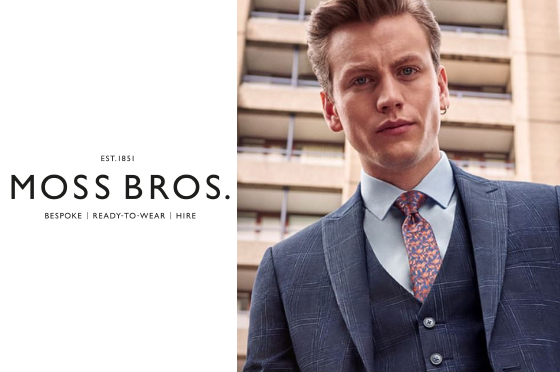 Do you remember the movie "Ace Agent", which was hot in the past two years? Uncle Colin 's well-fitting suit is a perfect interpretation of the British gentleman 's perfect opening method. Even after the actor Taron, who has just begun to appear as a street kid, changed his agent 's suit, his temperament rose n height !! Britain is a country with a more ritualistic sense, especially in some formal occasions, such as presentations, formal parties, graduation ceremonies, or going to a Michelin restaurant, etc. Boys still need a suit. . Founded in 1851, Moss Bros. is the largest local menswear brand in the UK, focusing on tailoring men's clothing for many years. It mainly provides three services: Bespoke, Ready to Wear, and Hire. Moss Bros. not only has its own clothing series, there are many other brands of dresses on the official website to choose from, such as Ted Baker, DKNY, and the key is that students still have 15% OFF!
Burberry (1856)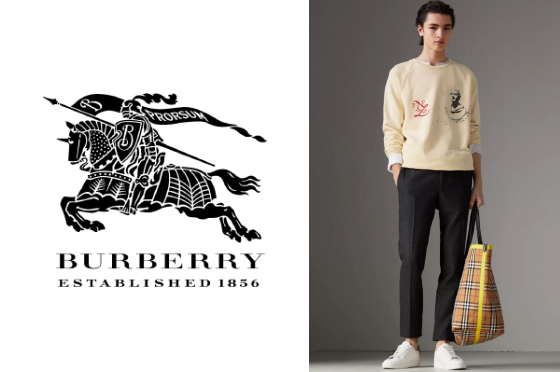 Even if you haven't bought Burberry's products, you must know his classic plaid pattern! Burberry is a luxury brand with a traditional British style. Its multi-layered product line meets the needs of consumers of different ages and genders, and it has a global reputation. Burberry was founded in 1856 and is a British royal brand. Burberry's trench coats and perfumes are well known in the world. Burberry has a traditional British design style, with classic plaid patterns, unique fabrics, and elegant style. In addition to clothing, Burberry has also extended its production line to other areas, and injected classic elements into it, introducing related products such as headscarves, knitwear and shoes.
Dunhill (1893)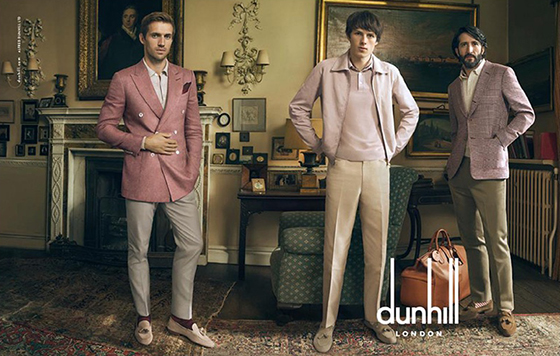 Dunhill is also a popular luxury brand for men. It is said that his products are elegant, practical and innovative! Casual yet elegant, fashionable yet mature, sophisticated tailoring is the hallmark of Dunhill! Leslie Cheung, Elvis Presley, Churchill, King of Spain, and so on. After seeing the customer base since Dunhill, I was also very surprised, because everyone can be called the "king with goods" at the time ". As an old historical brand, Dunhill's product development has not stopped. From clothing to perfumes, leather goods to watches, jewelry to pens, now the brand's men's products are all-inclusive, no wonder it is the top international men's brand!
Barbour (1894)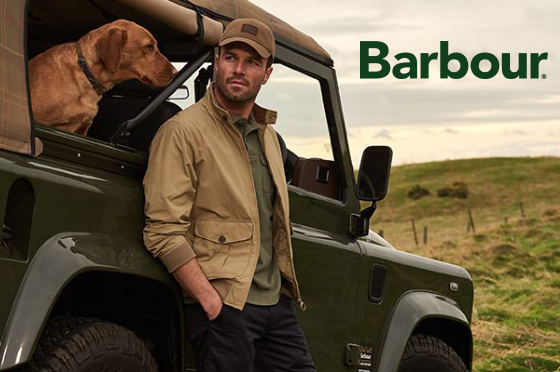 It is also a luxury brand that is exclusively favored by the royal family. Barbour, as the royal windbreaker brand, has always been known for its durable and durable clothes. Barbour and Burberry are also suppliers of raincoats and coats for the British royal family. Although they are not as famous as Burberry, they are not inferior in quality and even surpass Burberry. Barbour's windproof and rainproof jacket can be said to be quite practical in the UK. In order to be durable, in addition to diligently choosing materials, Barbour also has a very unique service-bought his waterproof jacket After that, you can send the clothes back to the after-sales service department at any time. Barbour will re-waterproof and other maintenance for this coat, which is very considerate!
Belstaff (1924)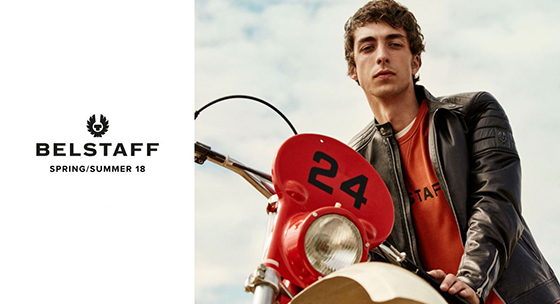 The British brand Belstaff that Beckham participated in design was founded in 1924. At that time, the warm and breathable waterproof jacket made the brand famous, and it was also a proud feature of the brand at the beginning. Even if you are unfamiliar with Belstaff's clothes, you may have seen it more than once: Actor Costumes for many blockbusters in Hollywood, including "X-Men", "Mission Impossible 3", and Western "Infernal Affairs" It's all sponsored by Belstaff! In addition to waterproof and breathable jackets, motorcycle leather jackets are also popular products at Belstaff.
Paul Smith (1970)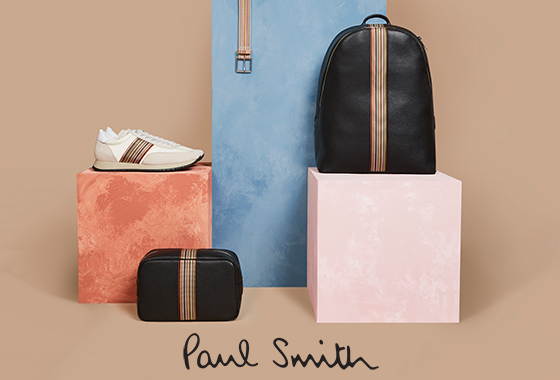 The most iconic designer brand from the UK is its signature color bar. Paul Smith upholds the free and easy style, so he can always see the trace of British humor in his merchandise. People in the fashion industry have said: "If Burberry represents the traditional British classics, then Paul Smith is definitely a representative of British taste and humor!" And the British humor Paul Smith wants to explain to everyone is "the inner heart "Rebellion", it looks like a gentleman style, but secretly "tricks", such as embroidering a naked girl on the sleeve of a shirt … very naughty! However, from the overall style of the brand, Paul Smith's design is mainly based on simplicity and simplicity, but the small details of the playful "trick" will not be as dull as the traditional British gentleman style.
Reiss (1971)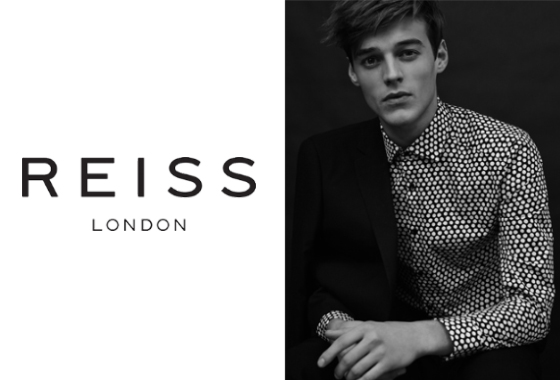 Topman (1978)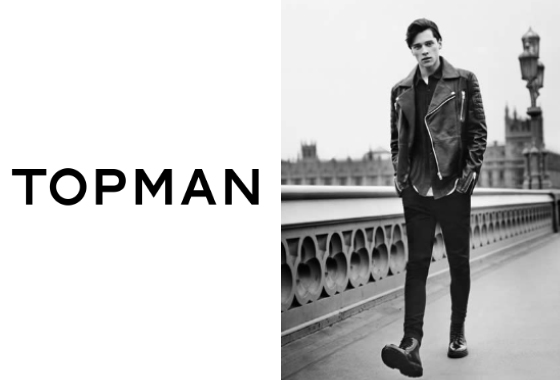 It's finally Topman's turn! Have you waited so long? This affordable high street menswear brand should be a shop frequented by boys who shop around! Actually, I think that boys who want to get a touch of British style on their body do not have to buy high-priced big names. As long as they are well matched, the cheap Topman can also help you achieve it. Whether it is a simple and classic casual style, or the latest trend every year, boys can find the style they want in Topman. Topman's simple and casual styles are casually matched, they are full of youthful flavor!
Hackett (1979)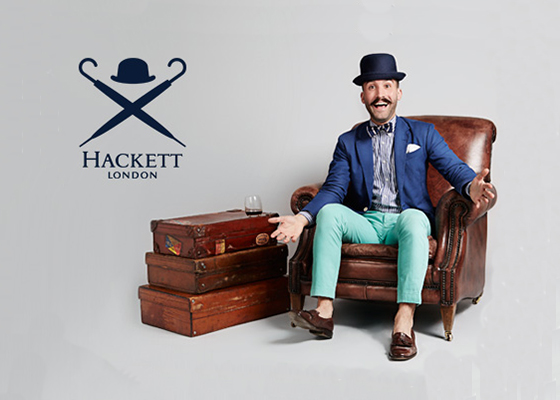 British brand Hackett London is a well-known brand specializing in boutique clothing. The production line provides high-quality men's clothing sewed with exquisite craftsmanship and a series of high-end accessories, all revealing a strong British taste. Although the men's clothing of the Hackett family is still relatively young compared with many British centuries-old traditional men's clothing, his family has no disadvantage in the field of sportswear and traditional casual series.
Ted Baker (1988)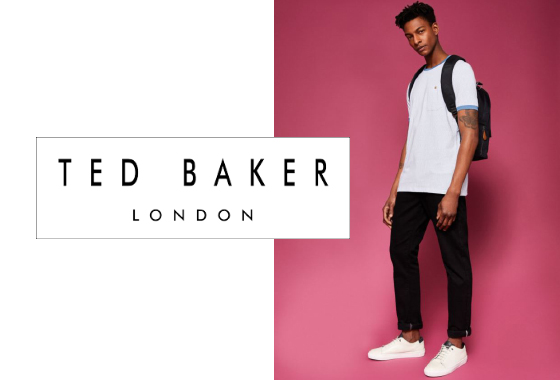 Do many girls have the classic bow bag from Ted Baker? I always thought it was a brand full of girlishness from the beginning, but "surprise" was always caught off guard. Originally, Ted Baker started out by selling men's shirts? !! Here, boys, Ted Baker menswear, find out! Ted Baker's Global menswear collection focuses on limited-edition luxury clothing with modern design, while the Phormal collection focuses on sophisticated tailoring and modern urban menswear.
Alexander McQueen (1992)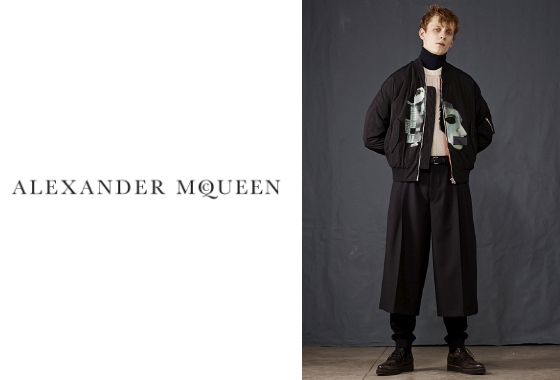 McQueen is definitely a true "ghost talent" recognized by people in the fashion industry. Every design by him is full of creative ideas. Therefore, the waves of trendy men have been selected by McQueen 's clothes. Deeply attracted. McQueen's design always perfectly blends the two poles that seem completely out of touch. Who says that wild and romantic, traditional and modern cannot coexist? In this era of "attitude", rebellious, punk, and dark McQueen style is definitely the best choice.
Emmett London (1992)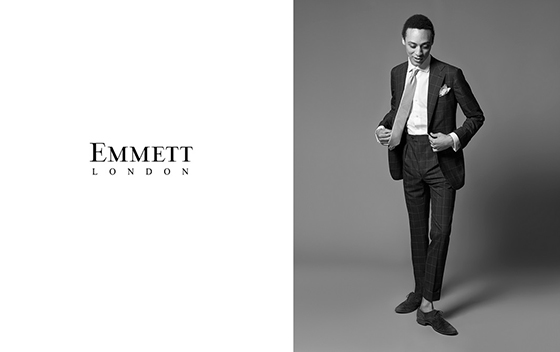 Simple and rough positioning but clear and clear menswear brand Emmett has always focused on high-end shirts. There are Formal shirts specially designed for formal occasions, Casual shirts suitable for daily wear, or you can choose Made to Measure to make a unique one for you. Tailor-made shirt. As a high-end designer shirt brand, Emmett has thousands of first-class fabrics for you to choose from. In addition to the classic plaid style, the brand's unique trendy male vision is bound to add a touch of freshness to each shirt. If you choose a shirt customization service, you can even tell them the small details you want to reflect! Although the brand mainly focuses on shirts, some small accessories for men can also be found here, such as ties, cufflinks (do you particularly like to collect cufflinks?), Socks, from head to toe, all in one store. .
AllSaints (1994)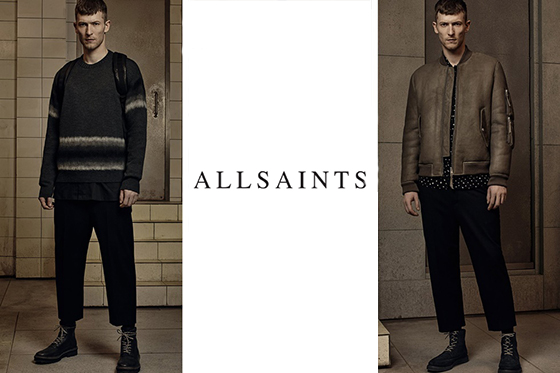 When I first knew about this brand, I saw this storefront full of old sewing machines, and I thought, "So cool ?!" It turned out that this is AllSaints, a cheaper version of Vivienne Westwood! But did you know that this cool brand was actually created with menswear? AllSaints's overall style is a bit rocky decadent, but inexplicably without losing the classic gentleman elegance. Motorcycle jackets, irregular gowns, distressed denim items, and so on are all simple and versatile styles. No wonder they are the top five favorite clothing brands for young people in Britain.
Jack Wills (1999)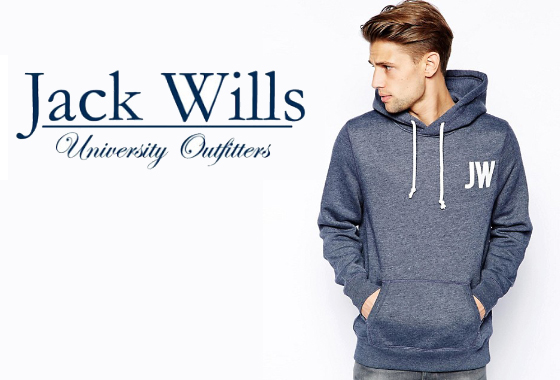 Jack Wills is a clothing brand known for its University Outfitters style and is well received by British high school and college students. The brand focuses on the British campus style and even registered "Fabulously British" in its own trademark. The brand was founded in 1999. Although Jack Wills is a young post-95s, he is very fond of British traditional culture. He is committed to interpreting the traditional classic British style in a new way for young people. While retaining the strong British imprint, he is also creating a new and fashionable and unique Brand image. Important! Jack Wills has student discounts!
Oliver Spencer (2002)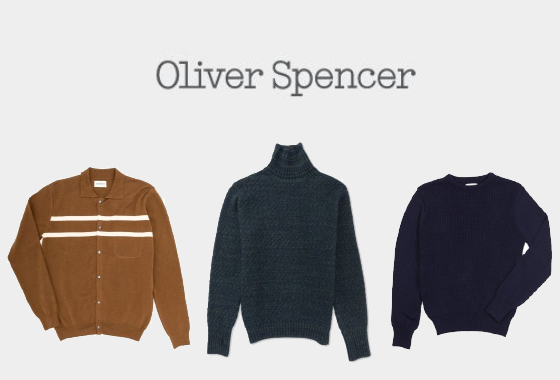 British designer brand Oliver Spencer was founded in 2002 by designer Oliver Spencer. Soon after its launch, the brand was sought after by music icons like Rolling Stone and The Doves. To say that Oliver Spencer is unique, it must be the perfect combination of traditional tailoring and street fashion. I just went to the runway of his fashion show, it is a full-screen British retro style!
How about, after reading more than a dozen men's clothing brands, have you written down the one you like in a small book? If so, is it time to start buying yourself a few personalities? Remember to visit our website hotuk.deals often, there will be unexpected surprises!