Wearing a handsome suit and walking with a British gentleman style, I believe this is what many delicate young men once imagined. But looking around, there are too many boys in suits. How can you make yourself look special? At this time, a decent tie or bow tie can make you stand out from the crowd and attract everyone's attention.
Here comes a little question. Can you tell the difference between a tie and a bow tie and where they are used? Don't panic, I will explain to you one by one, and by the way, I also recommend popular ties and bow ties!
Use occasion
Generally speaking, tie is suitable for business or leisure occasions with suits and shirts during the day, and occasions that are not particularly formal at night. The bow tie is mainly matched with the formal dress on a formal occasion. Some professionals also use bow ties to match shirts. Anyway, I think it's always useful to have a few extra styles in the closet. Friends who do not know where to start, I have already helped you to check out a wave of popular tie and bow tie styles, and slowly pick it!
Tips: The products and purchase links I have selected below are for your reference only. Although we make every effort to ensure the timeliness of the information, we cannot avoid that sometimes the products will be out of stock or removed from the shelves. Please forgive me.
Recommended tie styles
Alexander McQueen Contrasting Skull Logo Tie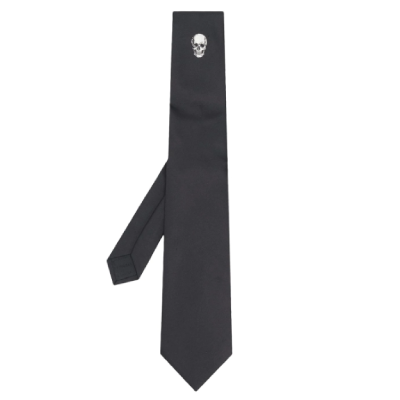 McQueen's tie is made of silk fabric, only the iconic skull is printed on the front. There is no other decoration, simple and attitude, but it has a little more stylish taste than ordinary tie. With a neutral color that can not go wrong, it can be perfectly matched with a monochrome shirt, highlighting the "carefulness" on the neck, and it is stylish and handsome!
Burberry Classic Cut Logo Tie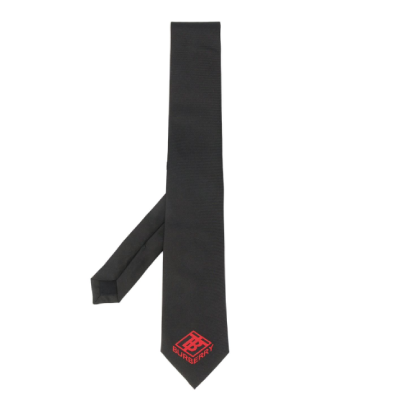 This tie from Burberry has an all-black design with a brand new red logo printed below. It is combined with silk embroidered letters TB to form a pattern. It is a tribute to the brand's founder, Thomas Burberry. Black and red match, very eye-catching. The tie also has an adjustable fastener, which makes it more convenient for boys to tie it. The silk fabric is made in the UK. Please note that it can only be dry-cleaned, so be careful when you wear it.
Eton Paisley-Jacquard Silk Tie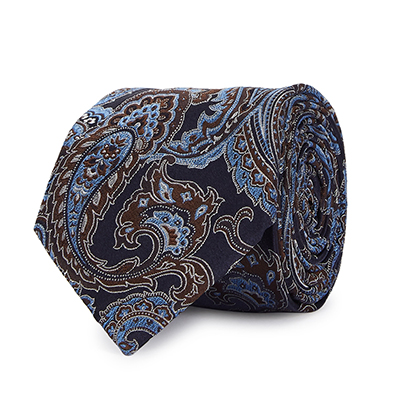 Giorgio Armani Jacquard Tie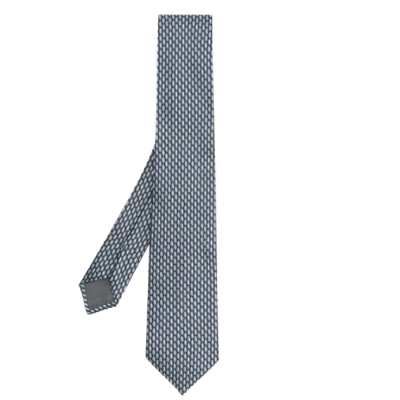 This silk tie with round dots is from Armani, interwoven with light blue, navy blue and white, with adjustable buckle. The patterns are simple but very dynamic, and the boys are easy to control. There are also midnight blue and crimson styles, which are more suitable for formal occasions. By the way, when choosing a tie, pay attention to the size and density of the wave points: small density and large wave points are more casual; conversely, higher density and smaller wave points are more serious, and delicate boys must remember
Gucci Stripe Print Motif Detail Tie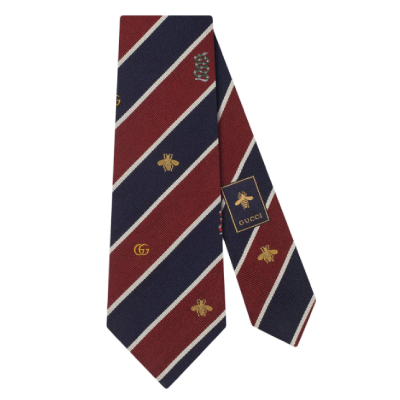 The iconic double G Logo, the embroidery pattern of bees and snakes, you can see that this is Gucci's own son! The red, blue, and white space stripes evolved from the decoration of the British flag. The slanted line design enhances the visual three-dimensionality; the low-saturation hue highlights the classic brand pattern on the tie, giving off a strong British Academy wind. To tell you the truth, I wanted to put on this tie when I saw it!
Paul Smith Space Print Tie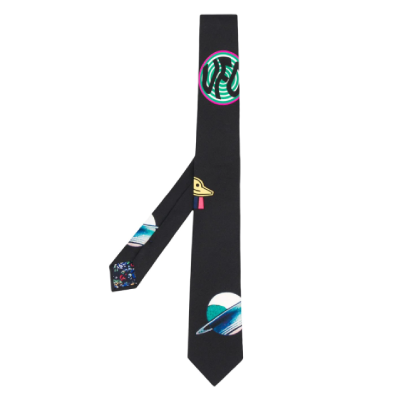 Paul Smith's silk tie is mainly black, with UFO, spaceship and planet patterns. It is a tie style that playful boys must have! The lining is also a bit special pattern instead of the usual monochrome. Fairies who want to wear a suit but don't want to give people a too serious feeling may wish to try this tie. The eye-catching effect is first-rate!
Paul Smith Striped Polka Dot Silk Tie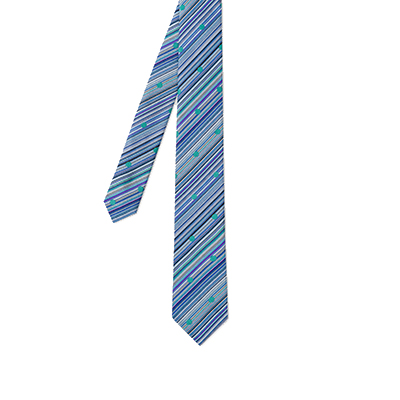 This creative tie is also from Paul Smith, combining twill and polka dots, plus bold colors and patterns, confirming the look, it is Paul Smith's consistent tone! The lining is black with small dots, echoing the front. This tie is full of fashion sense, simply looks good with a white shirt, giving a sense of capable business without being too serious.
Thom Browne Super 120s Twill Necktie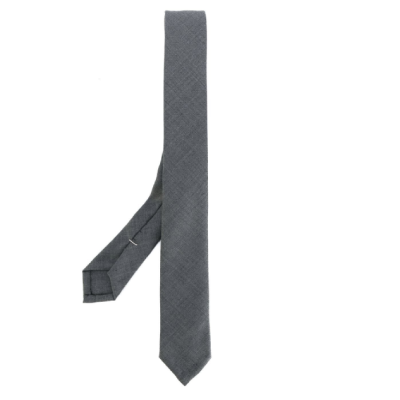 If you look at the front of this pure wool tie from Thom Browne, "it's just an ordinary gray tie." Printed with the brand's most representative three-stripes details and sewn large labels for a tight fit. And the biggest advantage of the solid color tie is that it will not have much influence on the color of the shirt and suit, and it is super easy to match. Boys who like blue can also choose the same navy blue, which is also simple and versatile.
Prada Heart Motif Tie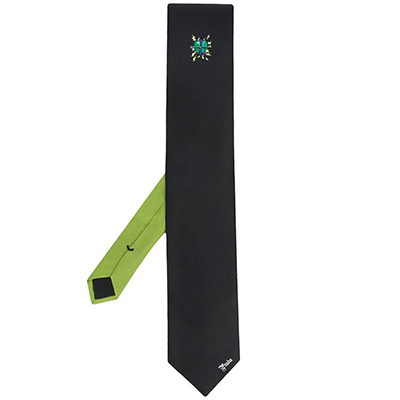 Prada's black and bright green silk satin tie can be said to be a strange perfect score in color matching. If you have more plain shirts or suits, this tie is definitely an important finishing touch. A classic silhouette made in Italy. The front is a pattern of a heart and a screw connected by a small lightning.
REISS Loa Medallion Pattern Silk Tie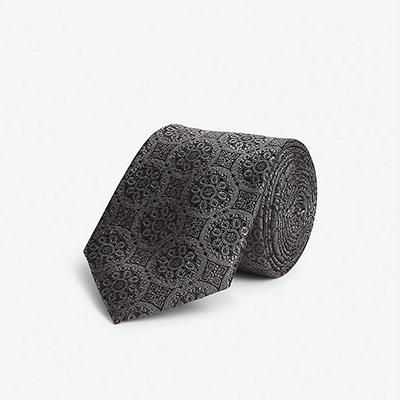 This tie fits REISS's neat and sharp cut, while adding a touch of modernity. The silk body is covered with a layered medallion embossed relief pattern, which has a great gloss and looks more elastic under the matte background. With a plaid suit and a pair of Oxford shoes, a handsome gentleman with a strong British style will come out!
Recommended Bow Tie Styles
Alexander McQueen Skull And Polka-Dot Print Bowtie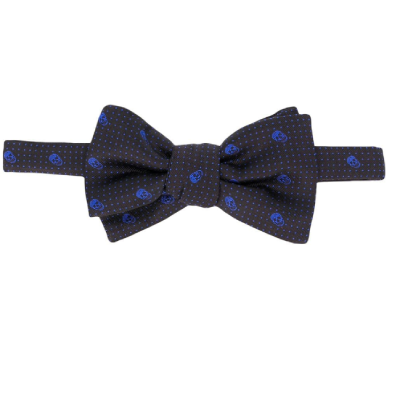 It's true that McQueen can make a bow tie such a formal and formal product. This black bow tie with a slightly fluorescent blue skull is cut from silk, and the overall is a three-dimensional bow style. The hook is added to fix it, and it will feel better. With the same color suit can enhance the sense of fashion, do not forget that blue is still a mysterious color.
Burberry Velvet and Silk Bow Tie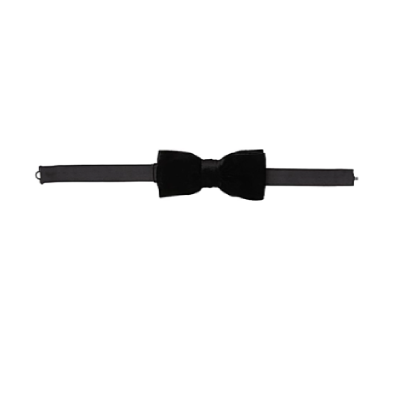 A classic bow tie is a symbol of gentlemanhood and a testament to taste. Burberry's black bow tie is a mix of velvet and silk. The hand-finished design is full of texture, whether it looks or feels. With an adjustable hook, everyone can adjust it according to their comfort. Low-key and solemn and error-free, it is a very suitable entry model.
Cerruti 1881 Abstract Pattern Bow Tie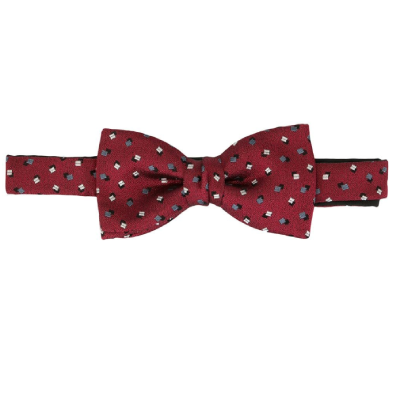 被称之为意大利服装中新古典主义代表的Cerruti,有好多"英伦绅士即视感"的领结。这款1881就极具现代感,被红色的抽象图案布满,充满个性和创意。如果你喜欢简洁,那可以和西服统一成一个风格打造一身干练风;如果你追求的是吸睛搭配,就可以大胆地玩撞色了!
Etro Etro 1T1536007 0200 Natural (Other) -> Silk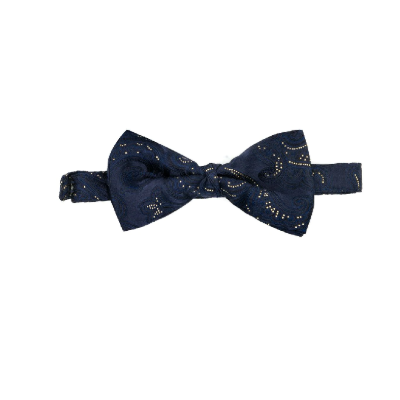 Etro's bow tie is made of blue silk blend fabric, with Paisley motif, weaving style and adjustable tailoring. It combines classic and modern eye-catching design to perfectly show the brand's iconic bohemian Asian style. With a matching suit of the same color, make it a finishing touch, easily reveal the style of small men!
Ted Baker Floral Silk Bow Tie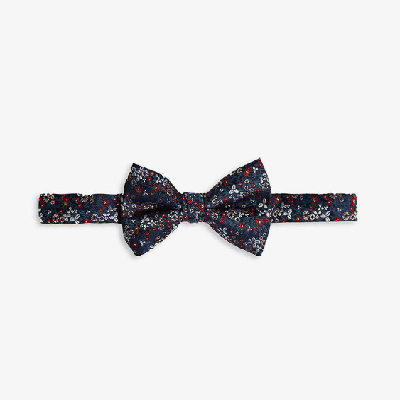 Ted Baker paired a garden theme with a bow to make this silk bow tie. The bow tie is embroidered with flowers and matched with a monochrome shirt, making you the most eye-catching focus at the ball in minutes. Friends who think that the plain style is too monotonous, this bow tie is definitely your favorite for a long time!
TOM FORD Solid Satin Silk Bowtie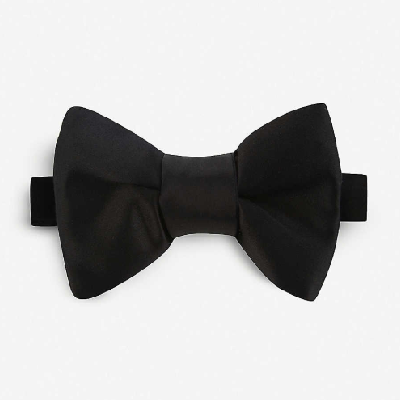 This delicate TOM FORD bow tie is made from luxurious silk with a simple hook, adjustable neckband and smooth satin finish. Made in Italy, the classic black, will not be outdated and will not make mistakes. At the same time, it can add solemnity to simple shirts, and it is also a "primary bow tie" that is worth everyone to start.
Vivienne Westwood Orb and Thunderbolt Bow Tie Navy Blue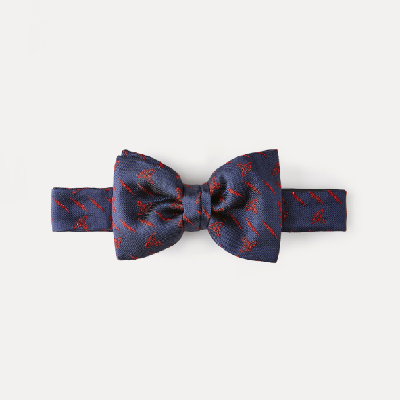 When you saw the Martian pattern on the background of the navy blue bow tie, it was clear where it came from-the attitude of the "child" of the Queen Mother of the West! The bow tie is made of blended silk. The biggest feature is that the bow tie is pre-bundled and fixed with adjustable hooks, so even if you are "little hands" don't worry about it!
Well, I recommend so many different ties and bow ties in one go, I hope I can give you some inspiration. Still, I suggest that you can prepare a few different styles, so that even if you are late to the party and the reception, you don't have to worry about not having these small accessories to match your handsome suit. Finally, don't forget to go to our [hotuk.deals] frequently, every day there are super discounts waiting for you!