Male friends, do you always have such a question in your mind: "Which girls have a bottle of skin care products with a table full of wow?" Spend so much money, it is like experimenting every day. The super trouble on the right layer of the left layer! Is it too careless for girls to find something to paint their faces? I recommend you a few easy-to-use men's skin care products. Next time you go to Boots and try to buy them, maybe you can mention your "skin care"?
Reminder: The following products and purchase links are for your reference only. Although we do our utmost to ensure the timeliness of the information, we cannot avoid the fact that the products will be out of stock or off the shelf. Please understand.
Barber Pro Skin Renewing Foil Mask with Hyaluronic Acid & Q10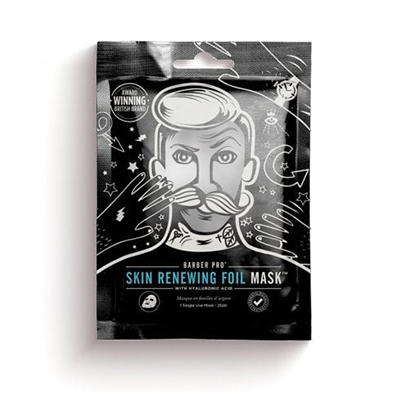 The mask to be introduced first is cool enough. It is a mask similar to tin foil, much like Estee Lauder's Iron Man. Do not think that only girls can apply masks. If boys have intensive care for skin problems, they can also use masks to achieve their appeal. This mask is for dry skin, rich in hyaluronic acid and coenzyme Q10, fully hydrating, stimulates collagen production, and makes skin appear smoother and more elastic. Its tin foil material can reflect the heat from the skin, keep the mask around warm, and promote the absorption of nutrients. It is worth buying for dry skin boys.
Boots Aftershave Balm Freshwood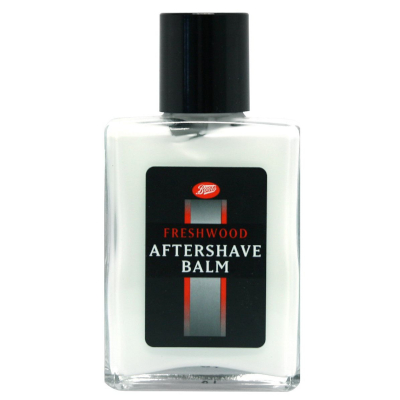 The following after-sales milk introduced from Boots' own brand, you can't believe it's favorable rate is not lost to other big names, the key price of 2 pounds 99, you will find more cost-effective? After reading the evaluation of the product, you will know that it is the favorite of many British men. Some people even used it for decades. The Boots website did not even make any extra introductions! It is said to be super good from taste to comfort, and has not changed for so many years. Such a mysterious and easy to use thing, want to experience the feelings of the British gentleman can be used by mature men!
Boots Tea Tree & Witch Hazel 2in1 Nose Strip Charcoal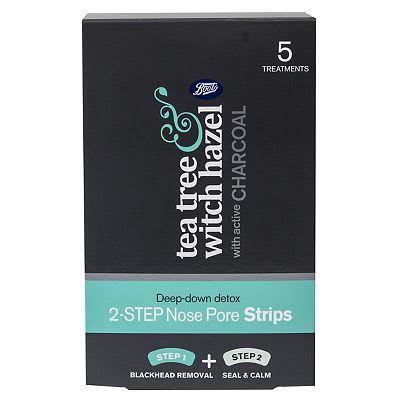 I believe that many boys will be troubled by blackheads and acne because of skin oil problems. The nose and nose are also the hardest hit areas. The oil secretion is too strong, it is easy to clog the pores, and it will form an unsightly blackhead after being exposed to air. At this time, what you need is a thorough cleanup. The most effective way is of course the nose stick. Boots' own tea tree, witch hazel, has been used for a long time. Every time I tear it down and watch the grease being pulled out, I feel extremely comfortable! This is an evolutionary version, it also contains a strong adsorption of activated carbon components, double the cleaning power, accompanied by a bactericidal soothing care nasal paste, has a significant calming effect on the redness after tearing. Not only boys who love oil, but girls can still use it!
Boots Tea Tree & Witch Hazel Charcoal Facial Wash
In conjunction with the nasal stickers described above, I recommend using the same series of cleansing creams. Use it for cleaning steps before using the nose stick, and its deep cleaning ability will help you wash away most of the excess oil. It is also rich in activated carbon. It absorbs grease and dirt like a small magnet, and the skin instantly becomes clear and refreshing, as if it will breathe. Moreover, its degreasing ability is not excessively strong, and the skin does not feel dry and tight after washing. After using the same series of nasal stickers, the dirty things in the pores can be easily removed. The use of the skin can obviously detect the shrinkage of the pores and the skin is smoother.
Bulldog Original Face Wash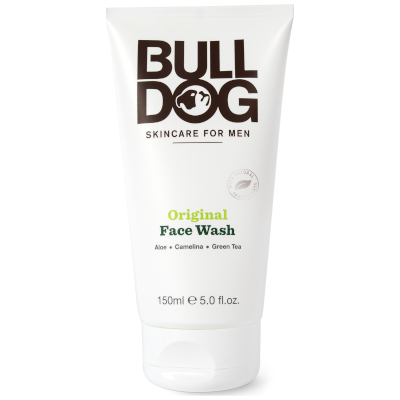 The Bulldog brand I have introduced before, its skin care products are specifically for men's skin, the high rate of praise, is also a popular brand of Boots. If you haven't used your skin care products yet, it is recommended to use the original version from Original, for example, this basic cleansing cream. Contains aloe vera, flaxseed, green tea and other plant essential oils, mild and non-irritating, can gently wash off oil and impurities, clean and not dry after washing, can be used as the first choice for daily cleansing.
Harry's Men's Face Lotion SPF15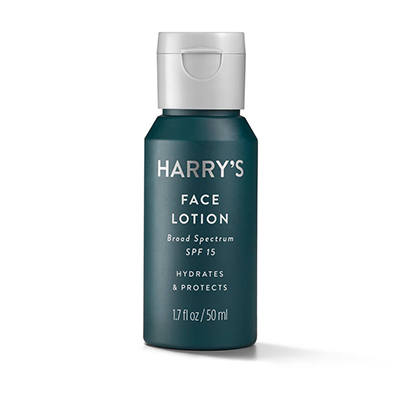 Perhaps the brand Harry's is a bit strange to everyone. If you look closely, you will find that the products for men's skin care brands are very textured and the price is absolutely reasonable, because people's philosophy is high quality products. This cream is a creamy texture that won't be too thick and is especially suitable for summer use. Contains moisturizing shea butter and fresh mint ingredients that will feel the skin cool down when hot and humid. And it also has SPF 15 sun protection factor, against UVA / UVB damage, boys are too lazy to apply a layer of sunscreen is not afraid.
La Roche-Posay For Men Effaclar Duo [+] Face Moisturiser Oily Skin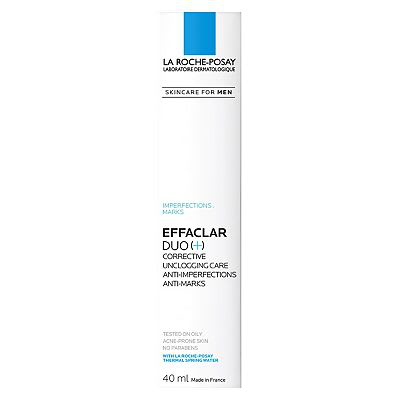 I have found through research that the acne magic weapon of the original acne muscle girl also has a male version! Posay's famous Duo[+] milk has a miraculous effect on red and swollen acne, nicotinamide acne marks, octadecyl enoic acid and salicylic acid combined to clean pores, zinc compound balance oil to shine, Procerad to reduce pigmentation, glycerin Responsible for moisturizing, insist on using for 4 weeks, red and swollen acne can be "governed" seven seven eight eight! This cream has also been included in Bazaar's list of the best cosmetics in 2018. Word of mouth is naturally a matter of words.
L'Oreal Men Expert Barber Club Beard Face Wash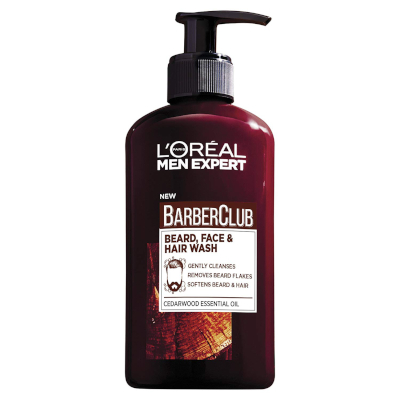 I am very curious. I don't know how many boys have the habit of storing them. I have found a cheap cleaning product for L'Oreal's home for a friend who is or is trying to make a reservation. A bottle of 200ml looks big, because people are taken care of with the face, beard and even hair. The boys squeeze out when taking a bath. It's OK to pull on the whole brain, and this picture is full of joy! However, the cleaning power of the people is just right, and it does not contain soap base, pigment and benzene. After washing, the whole person feels refreshed. It is no wonder that the website has been well received.
L'Oreal Men Expert Hydra Energetic Eye Roll-On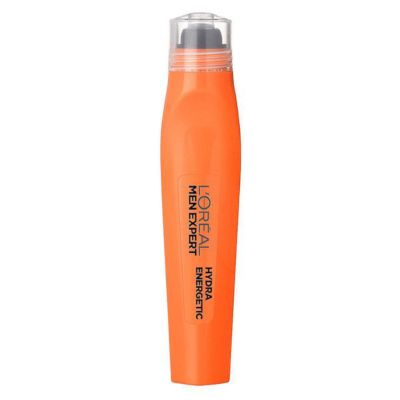 Do the boys who often work day and night to work overtime and review the papers at the end of the day are more or less likely to have "panda eyes"? Long-term lack of adequate rest on the electronic screen, poor blood circulation around the eyes, is the culprit of dark circles, and the eye bags will appear quietly after a long time! I suggest you also start eye care. Try L'Oreal's ball-type eye cream. Its metal ball is massaged in the eye area. The cool feeling can make you wake up every morning and wake up, and it is rich in vitamins. C and the precious plant Guarana extract from the Amazon jungle, has a refreshing and whitening effect, has a mitigating effect on dark circles and bags under the eyes, and is very cost-effective.
L'Oreal Men Expert Vita Lift 5 Anti Ageing Moisturiser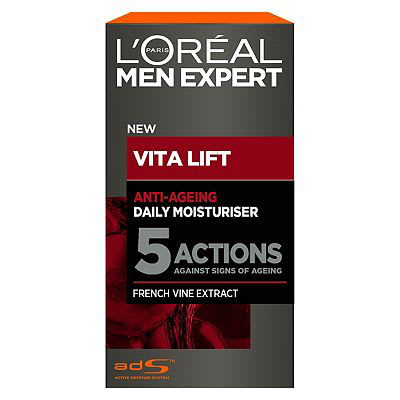 The variety of cleansers and creams in the L'Oreal men's collection is really very much, and it is also the daily choice of many boys. What is recommended here is this anti-aging cream, which is a savior for those boys who have no face all day long! It targets five major signs of skin aging, including wrinkles, dryness, dullness, tightness caused by dryness, and sagging skin. One-on-one hits, gradually improving these problems through the highly effective anti-aging ability of retinol, the skin will slowly look like Being charged is gradually recovering.
ManCave Original Moisturiser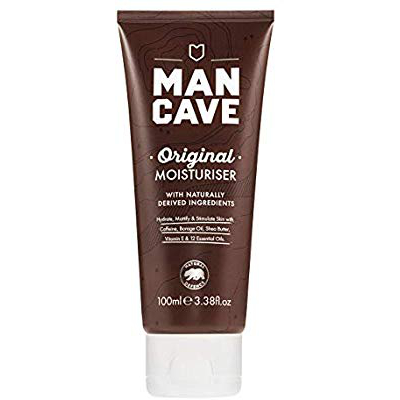 ManCave is also a brand of men's skin care. This cream is especially popular because its active ingredients are very easy to absorb, which is very helpful for skin renewal and firmness. Caffeine ingredients awaken skin vitality, borage seed oil and shea butter provide moisturizing and moisturizing skin, while Vitamin E and UV Absorbing ingredients also reduce the damage that sunlight can cause on the skin. In fact, it is good to use the five-star praise on Boots to explain the problem. It is right to choose it for daily face cream.
NIVEA MEN Caring Lip Balm with SPF15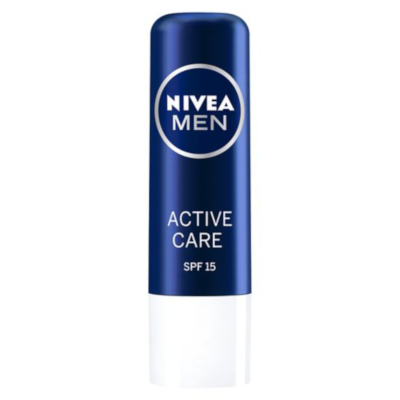 I recommend it to boys that lip balm should not be difficult to understand? Even if you don't need lipstick like a girl to get out of the door, keeping your lips moist in dry weather is also necessary for boys. The whole person will look more refined and affinity. If you don't want to be too complicated, it would be enough to paint with Nivea Men's Lip Balm. Nothing to think about wiping it twice, the mouth cracked and peeled off what you can say. It also has a sun protection factor of SPF 15, which is enough for daily lip sun protection.
NIVEA MEN Sensitive Face Moisturiser with 0% Alcohol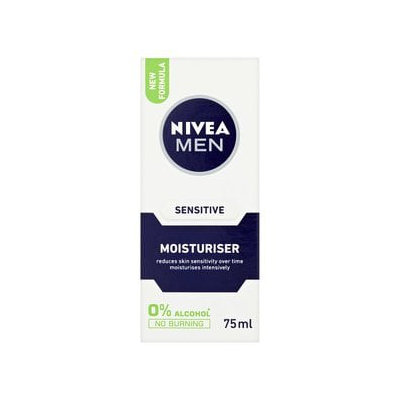 Since I have been in the UK, many people have gradually developed various allergic symptoms. This phenomenon is very magical. The environment in the UK is obviously good. Why are allergies frequent? Allergies include many types, and the skin's sensitivity to specific ingredients is also counted among them. Lighter people feel itchy and uncomfortable. In severe cases, redness and inflammation are also possible. I recommend Nivea this cream to the skin, it is non-alcoholic, and the ingredients are safe and secure. The vitamin E and UV filtration system can resist the sun's irritation and environmental pollutants based on the natural defense of the skin. It will be much smaller.
No7 Men Protect & Perfect Intense ADVANCED Serum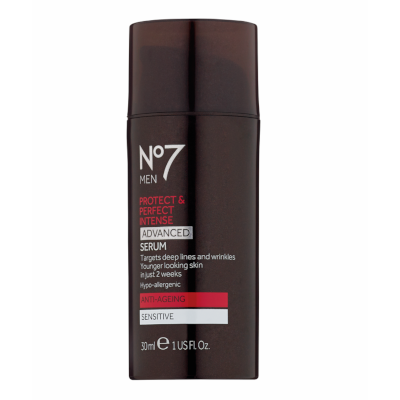 For fine skin care, boys should gradually pay attention to the use of the essence. If you don't want to spend too much money, you can try the essence of Boots' No. 7 brand. The original version of this Protect & Perfect essence has been around for a long time, and now it has developed a male version, which is quite considerate. Its unique composition, Matrixyl 3000 Plus, has a distinct effect on wrinkles and dullness. It takes only 2 to 4 weeks to notice that the lines on the face are lightened, the pores are smaller, and the whole person looks more spiritual. Therefore, a male friend who has an initial anti-aging appeal must buy it and experience it.
Wellman Anti-Fatigue Under Eye Serum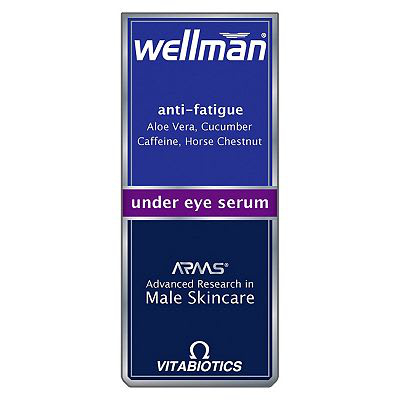 In addition to facial essences, eye contours require eye serum care. Because the skin of the eye is thinner and more delicate, it is usually treated differently from other parts. Here is the eye extract of the Wellman family. It's right, Wellman is not only a vitamin, but also a skin care product! Just like giving health care products to the skin, this essence is rich in botanical extracts, which have obvious effects on the dullness, edema and fine lines under the eyes. At the same time, it takes care of the nourishment and moisturization of the eyes. The effect is very impressive. Surprise.
The inexpensive and affordable men's skin care products that Boots can buy are introduced here first. Basically, the types you need are covered, so is it more worry-free to purchase? It is worth mentioning that many of these products often have a 2 For 2 discount at Boots, which will save you money when used properly! I hope my sharing can help everyone.