Today I've compiled a list of affordable bags under £100, including not only a few brands with a good reputation in the UK, but also a selection of items for the hard to choose sisters. I hope our recommendations will give you some inspiration to shop and be the best looking girl on the street!
Aslo, you can read this article if interested
2021 Popular Affordable Designer Handbag Recommended
Must buy bags brand in UK, light luxury brand bags collection
Please note: I have selected these products and purchase links below for your reference only. While we do our best to keep the information up to date, we cannot avoid that sometimes products are out of stock or off the shelves, so please understand.
Brand Recommendations
Núnoo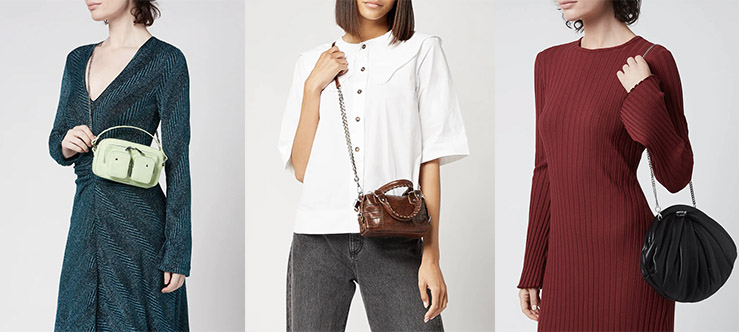 Established in 2015, Danish niche accessories brand Núnoo specialises in affordable and stylish bags. Its bags are cheap and easy to match, with a wide range of biker, crossbody and shoulder bags at great prices, and classic pop-ups can be found for a few dozen pounds!
Massimo Dutti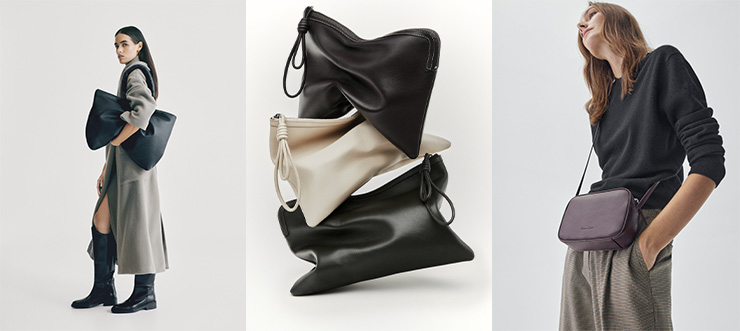 Massimo Dutti is a Spanish brand founded in November 1985, the price is very affordable, the bag is basically around 100 pounds, a hundred pounds below the choice is also a lot. The design of the styles are very simple and atmospheric, versatile and not wrong very worthy of recommendation!
Grafea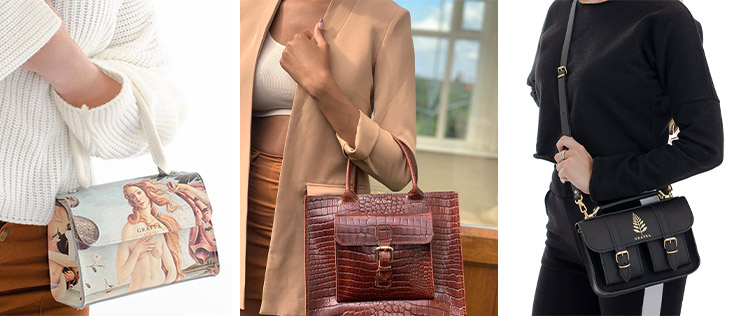 The Manchester-based Grafea brand has been a hit for a long time, especially with its classic shoulder bags that are easily snapped up. Their bags come in many different colours and are not monotonous. Sometimes you can pick up a great style for less than £100 and the overall style is perfect for the spunky girl!
Rains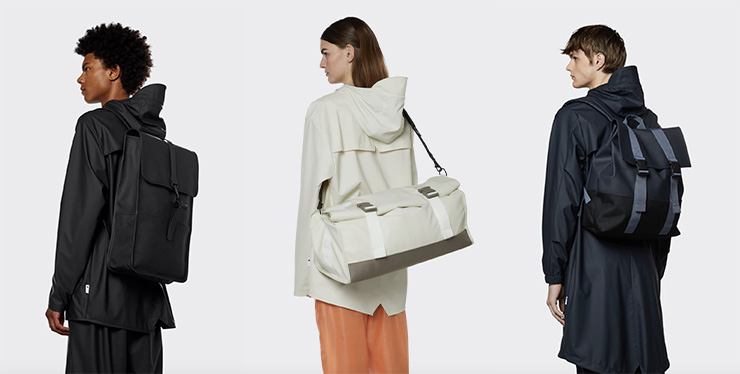 Rains is a niche design brand from Denmark and all bags are waterproof. The bags have a unique Scandinavian minimalist character and are very versatile for both commuting and other occasions. Inexpensive and definitely an all-rounder!
Warehouse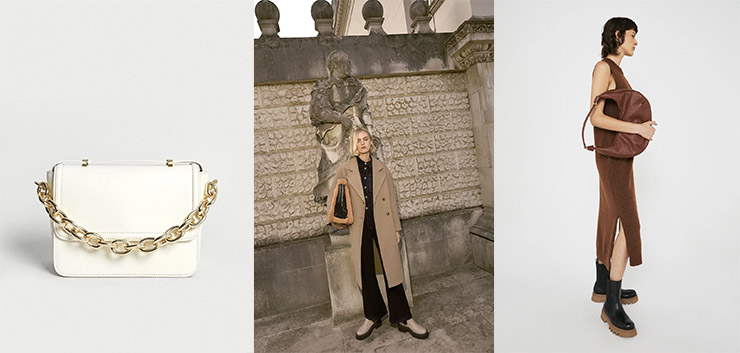 Warehouse is a popular British clothing brand that was founded in London in 1976. Their bags are casual in style and medium priced, basically under £100.
Maison Kitsune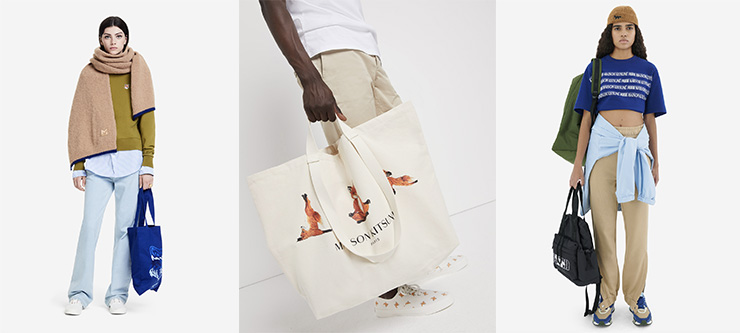 been on the internet for the past two years, and even Blackpink member Jennie Kim has been wearing it in her outfits. Many of their bags and canvas bags are printed with fox heads and are very cute and priced under £100!
Ted Baker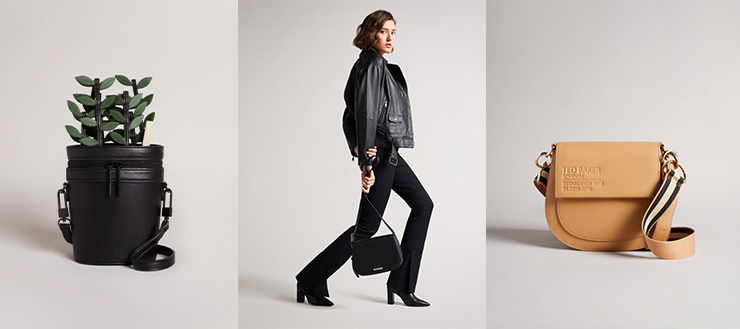 Ted Baker was founded in 1988 in London, is a local British luxury brand, exquisite details, materials, their bags are generally more reasonably priced, in less than a hundred pounds also have a lot of options, belong to the quality and design of good value for money choice!
Products Recommendations
Skinny Dip Liza Yin-yang Faux-fur Tote Bag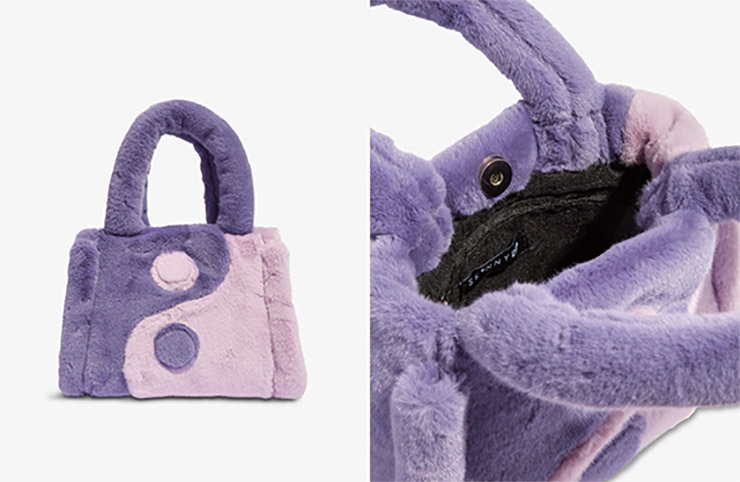 Founded in 2011, Skinnydip is a London-based fashion and casual accessories brand. Their products are always chic and fun, in line with the aesthetic sensibilities of today's youth.
HAY Six Colour No. 3 Nylon Bag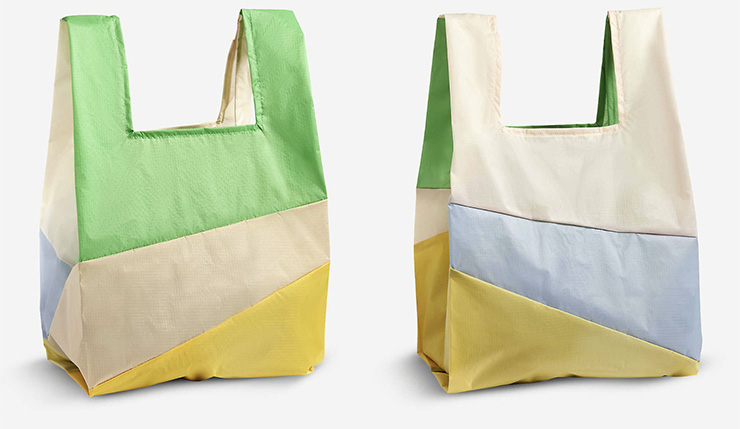 Founded in Copenhagen, Denmark in 2002, the popular home brand HAY has long been a favourite in the Scandinavian design scene, with its minimalist designs and vibrant colours, but there are actually a lot of great accessories to be found in addition to home furnishings.
Sister Jane Lutz Velvet Cross-body Bag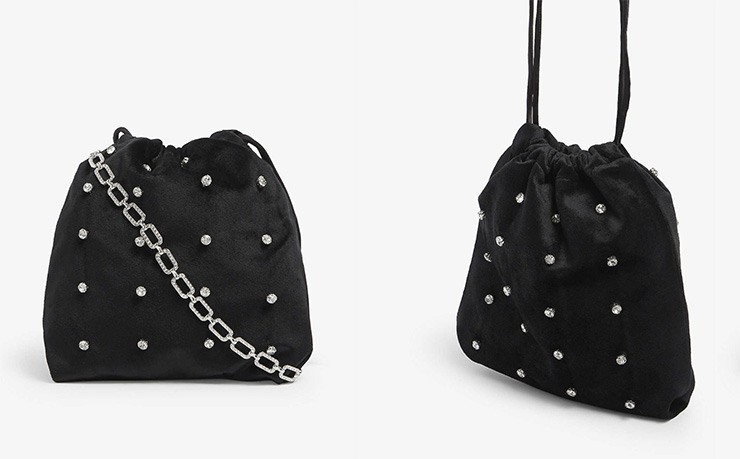 Sister Jane is a British based fashion brand founded since 2011 and based in London. The brand's designs like to incorporate an elfin and quirky design style and numerous vintage elements, with an emphasis on unique and unexpected details.
Bonita Large Pom-Pom Sunshine Basket Bag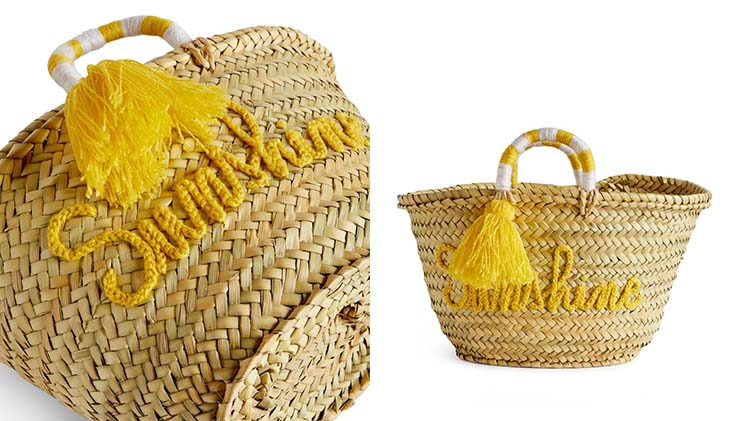 Bonita is a niche brand founded by a mother and daughter, with a distinctive collection of woven bags. This woven basket bag, for example, is perfect for spring and summer when the flowers are in full bloom for spring trips or travel. If you like, you can also check out Bonita's other woven bag collection, which can also be picked up for a few quid!
Beara Rosie Black Small Suede and Leather Handbag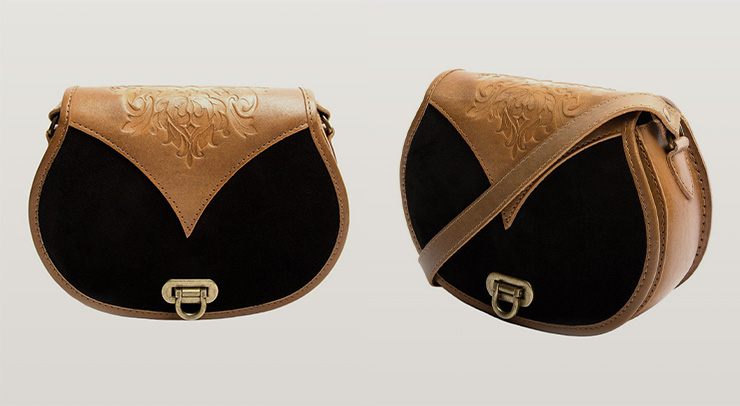 London-based label Beara Beara designs in a vintage style. The handbag we recommend today is made from sturdy natural cow leather and soft suede. This cost effective and unique bag is very easy to break, so if you can't grab one, check out their other bags!
Well, that's it for today's £100 niche bag recommendations, I hope you can find your own "dish" in it, and have fun buying it for a small price!