Although the sweater is a classic must-have item, no matter it is the style or the way of matching, you can play new tricks every year. Today I will recommend new sweaters for you, more than a dozen different styles and brands for you to choose!
Dressing skills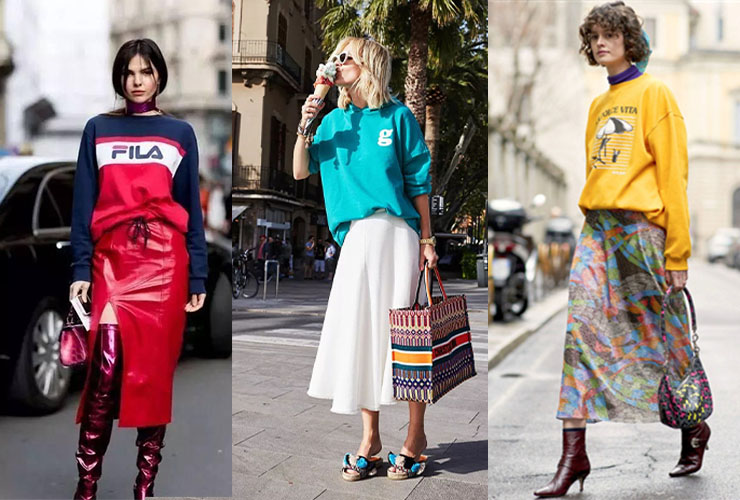 Before recommending a sweater, let me introduce the most popular sweater styles this year! First of all, the most worth mentioning is the stitching / contrast colour sweater! These sweaters usually match colours with visual impact to inject youthfulness into the products, and sometimes stitching with different materials is used! The patchwork / contrast sweatshirt itself seems to be very attitude, and it only needs to be matched with the basic items.
The second most popular is the printed sweater, this type is a classic in the sweater! Such sweaters can usually show unique fashion tastes. For example, the letter style can break the dullness and monotony of the sweaters; sometimes the photo models can also be customized and printed with their own idols! The sweater has a pattern, which is more fashionable than a solid colour and can show personality.
The last one is of course the Oversized Sweatshirt, showing long legs and cuteness. If this sweater is matched with wide-leg pants, it is a different feeling.
Kind reminder: The products and purchase links I have selected are for your reference only. Although we make every effort to ensure the timeliness of the information, we cannot avoid that sometimes the products will be out of stock or removed from the shelves.
Girls
Acne Studios Reverse Logo-print Cotton-jersey Sweatshirt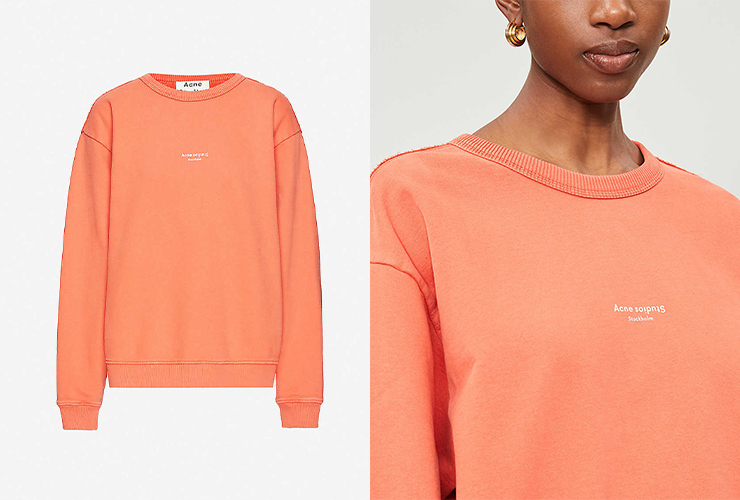 Speaking of Acne Studios, don't just know its smiley sweater, this inverted sweater is also very popular! The small letter Slogan, of which "Studios" also uses a 180 ° flip method, which seems to be simple and low-key but very personal. The girls who passed through the Acne Studios sweater must know that their clothes are large-sized!
Burberry Swan Motif Cut-out Detail Cotton Oversized Hoodie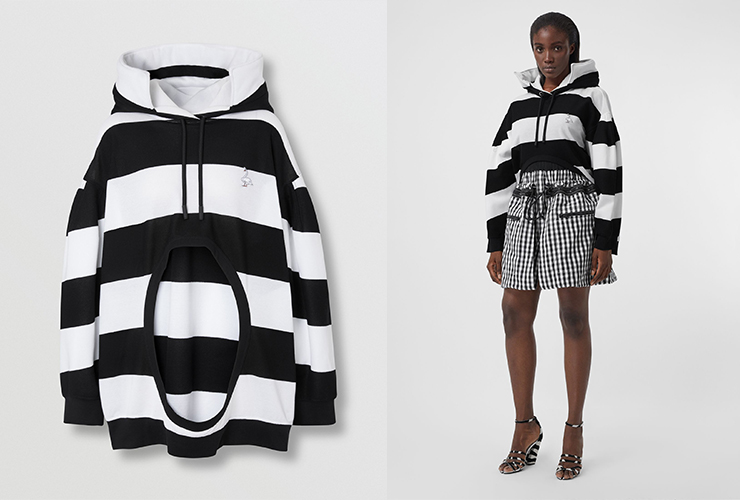 This large hoodie is made from striped cotton linen with a super cute swan pattern on the chest. Burberry, as a leading fashion brand, is certainly not so simple. It uses a hollow design in the belly position. When you wear it, you can drill through this "big hole" so that you can show your small waist without worrying about clothes. Tucked around the waist looks cumbersome, is it a super smart design!
Champion UO Exclusive Reflective Crop Hoodie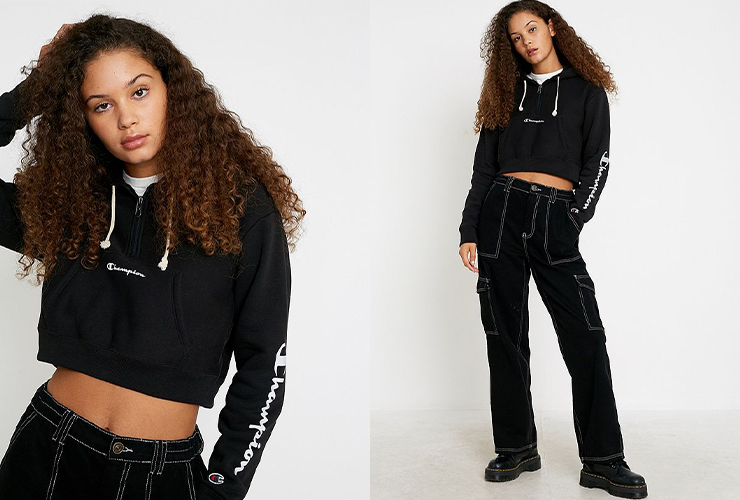 What kind of item can best highlight the waist and legs? Undoubtedly, of course, it is a short umbilical outfit. Wearing it in spring can especially highlight the youthful sunshine.
Champion Black And White Small Logo Hoodie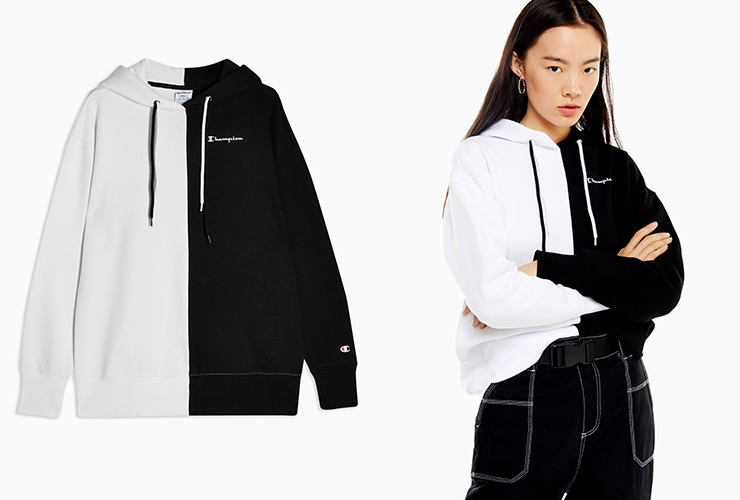 Although this sweater is a classic style, the visual impact of the black and white stitching is not small, it can be said that it is full of fashion sense. I suggest adding a pair of super shorts to create "Missing Bottoms", it's really sexy and handsome!
Champion Fleece & Nylon Pocket Crew Neck Sweatshirt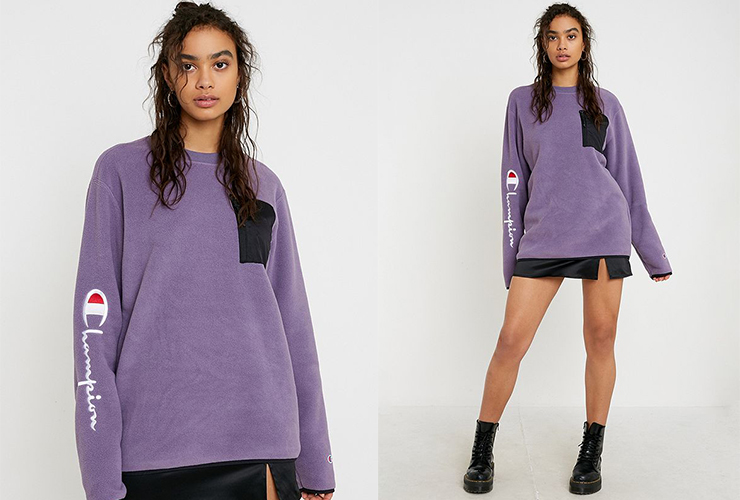 I find that when it comes to sweaters, it's really difficult to avoid Champion. After all, its family always "can't say where is good, but no one can replace it." This faint purple sweater is visually elegant, and with black nylon pockets on the chest and simple logos on the arms, it is really cute and cute, it can be said to open the door to a new world.
Disney x Gucci Oversize Sweatshirt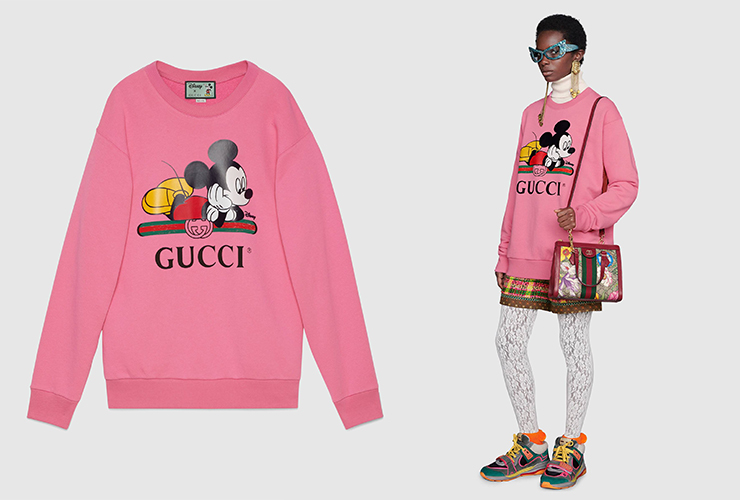 To celebrate the arrival of the Chinese Year of the Rat, Gucci and Disney have teamed up to launch a super-creative Mickey joint sweater, allowing Gucci's classic sweater to transform directly into the year! It uses pink cotton, and the playful Mickey "lies" on the classic logo of the Gucci house.
Fiorucci Vintage Angels Sweat Blood Orange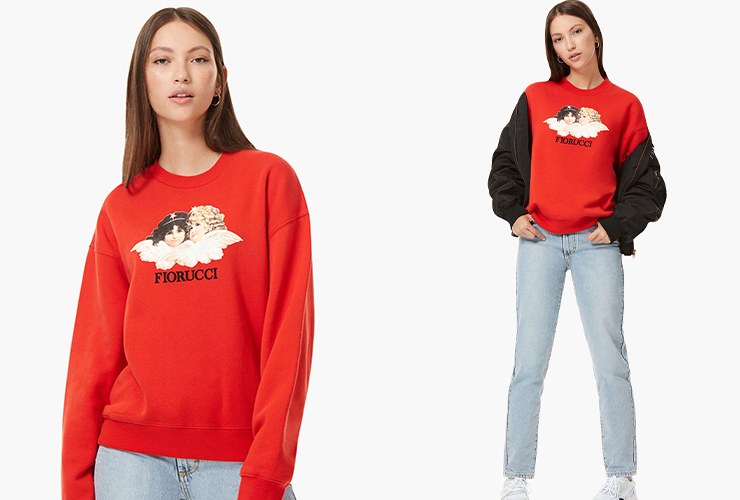 What color of clothes can best reflect the white tenderness of the skin? This red blood orange sweater may be the answer! Not only can it make skin tone white and tender, but it also looks particularly energetic.
Loewe Anagram Logo-embroidered Cotton-jersey Sweatshirt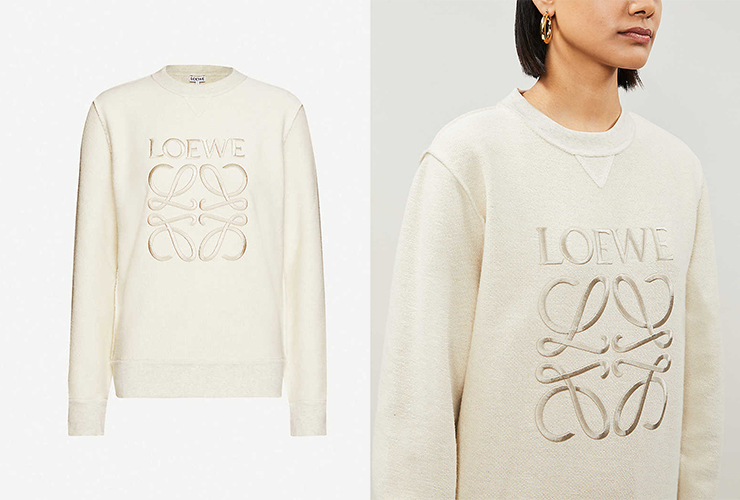 This round neck sweater is Loewe's latest model this year. It is simple and comfortable, but also has the characteristics of "low-key luxury". Both inside and outside are cotton fabrics, so there is no need to say in terms of comfort.
Martine Rose Embroidered Logo Hoodie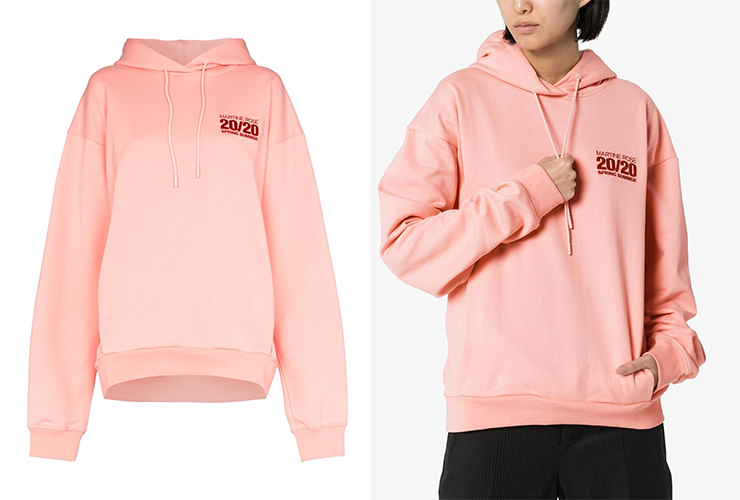 Presumably many friends are not very familiar with the Martine Rose brand. It is a British trend brand that has become popular in recent years. The designer of the same name has won the "Men's Designer of the Year Award" and is known as the next "Vetements". Maybe this one Sweatshirts may also "value up" when they go home!
Off-White Cropped Tie-Dyeddr Hoodie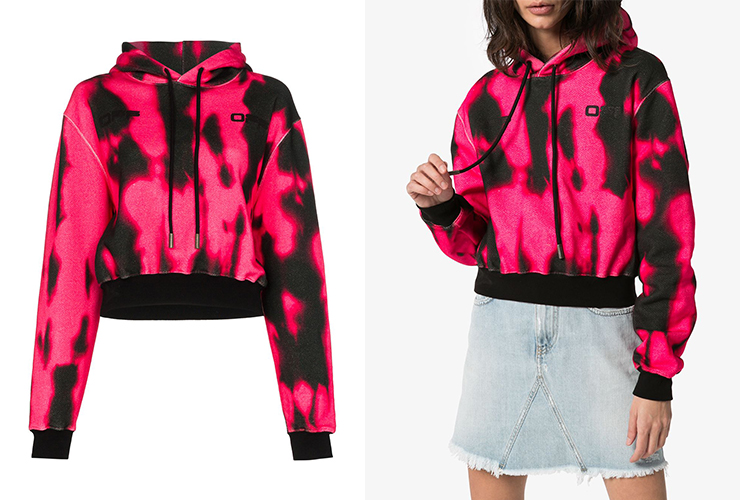 I am tired of the simple and cool style sweater. Friends who are looking for personality come to see this hooded sweater of Off-White! The red and black blooming style, the elastic bands on the waist and wrists and the logo on the chest make the whole clothes exude a unique temperament.
Tommy Hilfiger Icons Nautical Logo Sweatshirt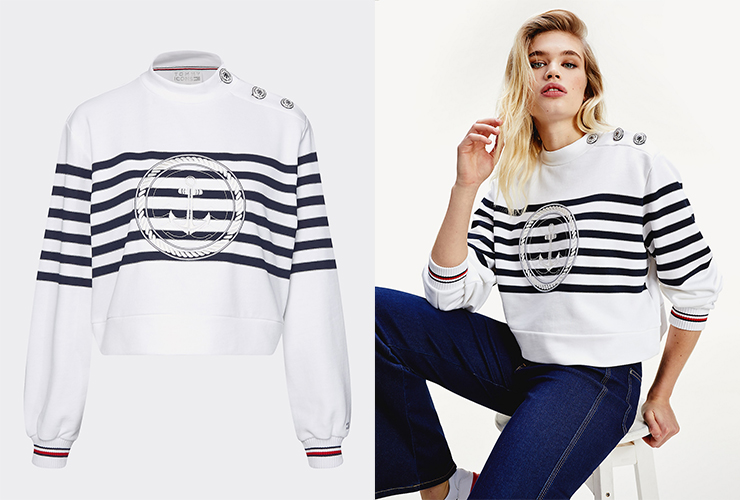 Tommy Hilfiger's sweater uses black and white stripes very cleverly, with a nautical logo, which makes the monotonous stripes feel texture at once. Everyone can wear light jeans like a model
Tommy Hilfiger Lewis Hamilton Oversized Logo Hoody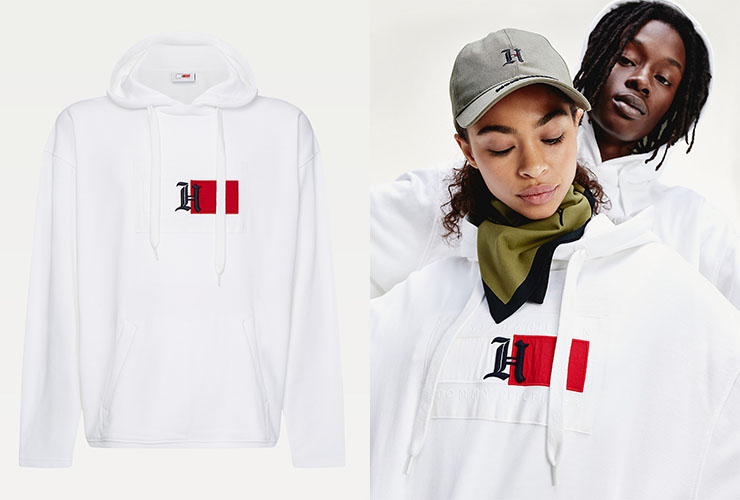 This oversized Tommy Hilfiger hoodie is made of cotton, with raglan sleeves and simple cuts. This dress is also available in black, which can be paired with jeans of different colors
UO Spring In Kyoto Skate Hoodie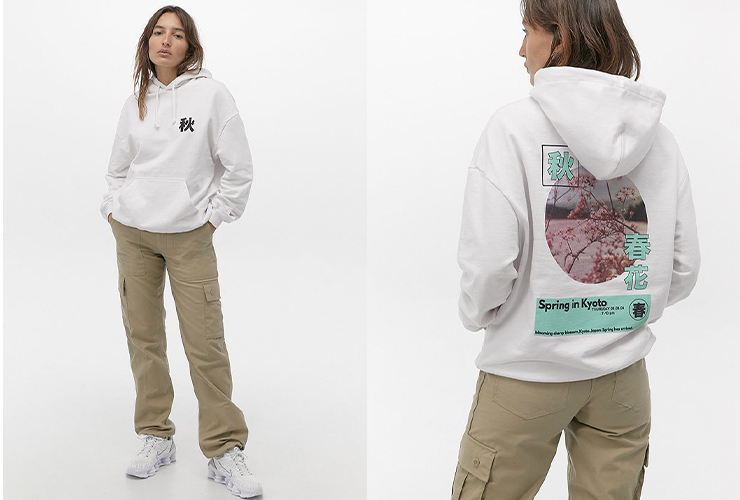 Urban Outfitters' "Kyoto Spring" theme sweater is designed around Japanese cherry blossom elements. It is the cherry blossom season in Japan recently! Although it is the new style of this spring, the front of this sweater is printed with the word "autumn", a simple design, and the image of "spring flower autumn moon" together with the spring cherry blossoms at the back is an intriguing little detail.
Boys
Burberry Logo Appliqué Watercolour Print Cotton Hoodie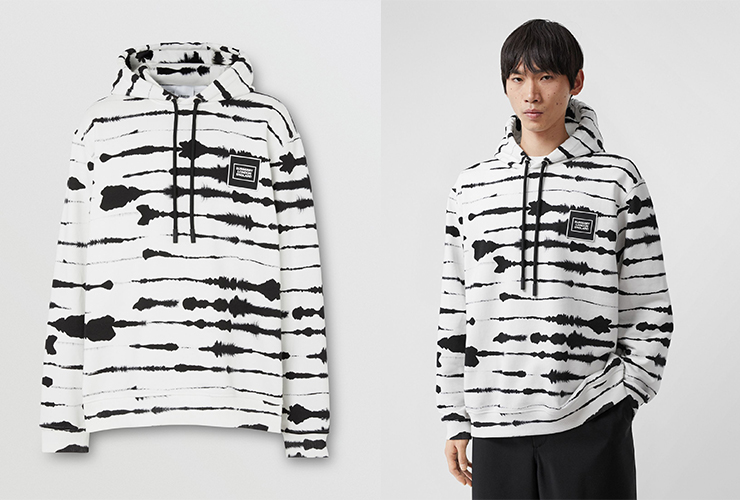 This sweater is different from most casual sweaters before Burberry! The whole body is covered with lines of varying thickness and has the texture of a watercolor canvas. Also, this sweater has a loose fit
Cos Graphic Print Jumper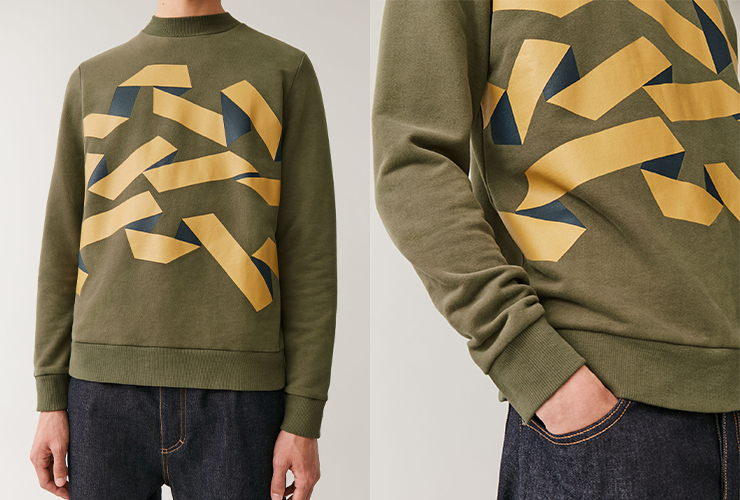 Although this spring sweater is simple, it pays attention to both design and innovation! This sweater adopts a geometric pattern printing, which breaks the dullness and monotony, and is more fashionable and personalized than a solid sweater.
Gucci Tie-Dye Logo-Print Cotton-Jersey Hoody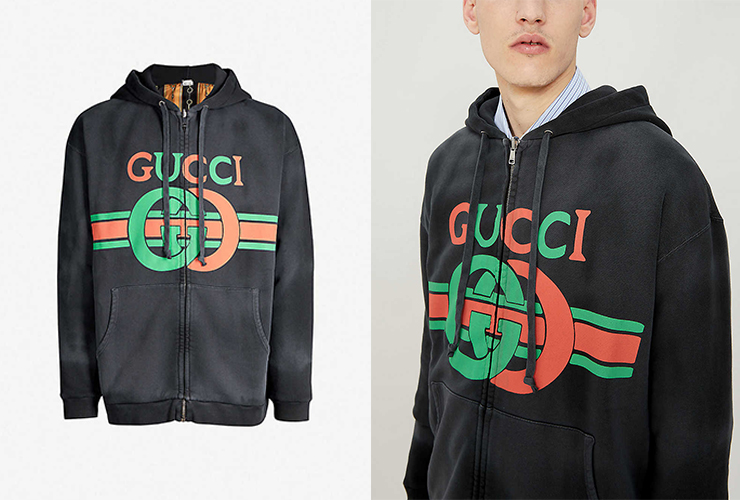 I recommend this old classic style. The big Gucci on the chest and the iconic double G Logo have announced their Gucci pedigree. The tie-dye design of the collar and the hem also makes the color of the clothes particularly soft.
Kenzo Graphic-print Cotton-jersey Hoody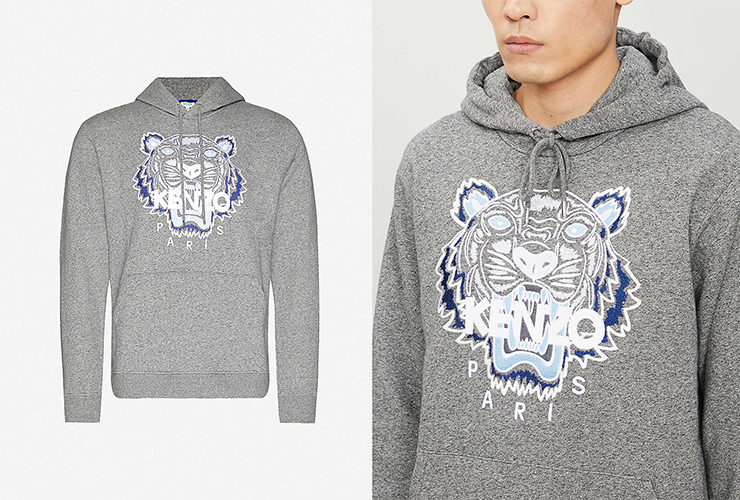 Speaking of sweatshirts, how can you miss Kenzo's "Tiger Head" embroidered sweater? This tiger-head hooded sweater has successfully attacked countless celebrity wardrobes, and it can be said to be a hot-selling model that can't be beaten all year round. The slim-fit version is very suitable for stacking with various jackets, exposing delicate and layered tiger head embroidery, and cool boys must own it.
Nike Air Men's Fleece Pullover Hoodie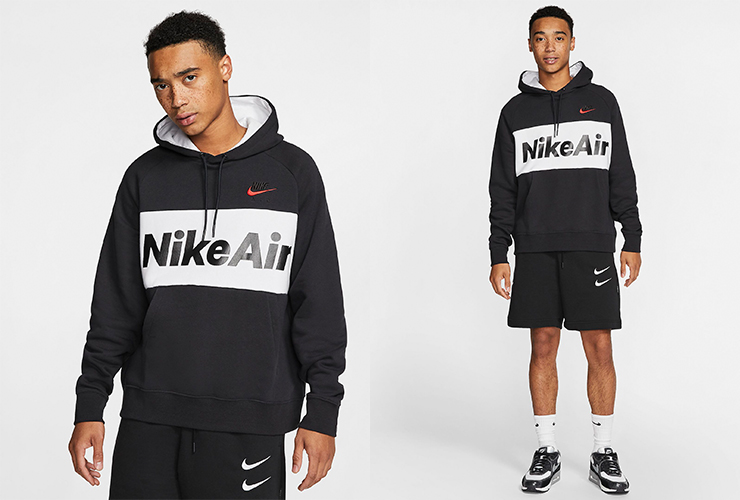 For most boys, the clothes are simple and neat! This Nike sweater is soft to carry, with the most classic black as the base, and a large check mark printed on the chest. The entire dress reveals the brand's iconic sports style, which is suitable for single wear or as an inside out!
Tommy Hilfiger Colour-blocked Drawstring Hoody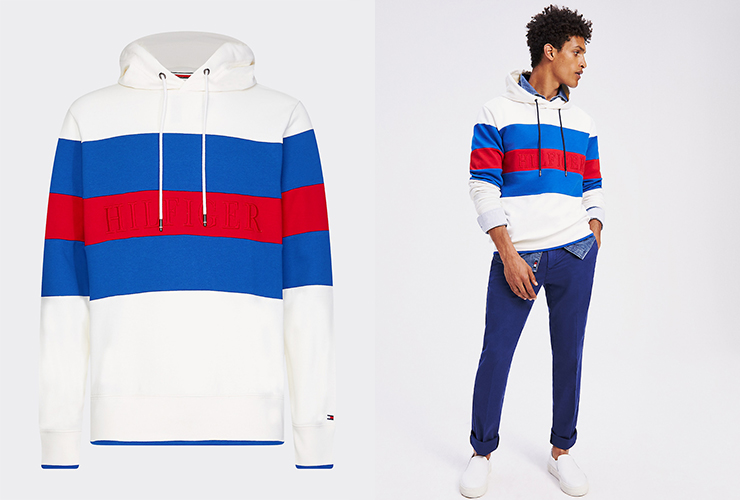 What attracts me most about this sweater from Tommy Hilfiger is its color matching! White sweaters are interspersed with blue and red stripes. I have to say that this red and blue contrasting color combination brings a sense of movement!
Topman Lilac Notting Hill Sweatshirt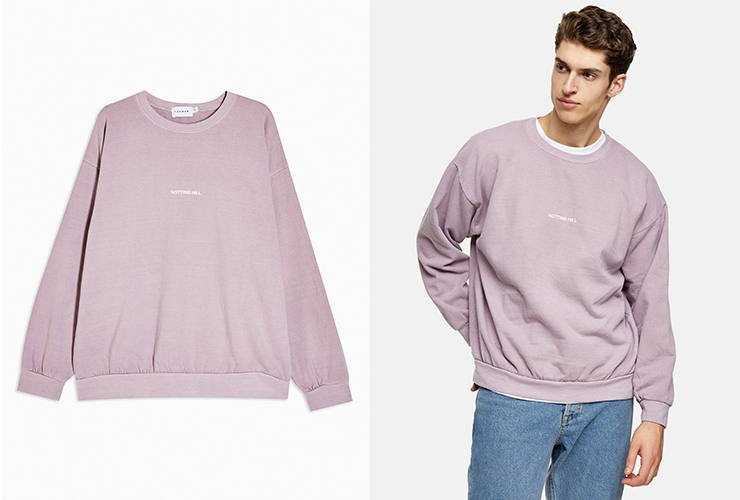 Topman's sweater looks bland, but the designer worked hard on the cut: the wide silhouette with wide cuffs and hem is very suitable for stacking, and there are nearly 10 colors to choose .