The long winter in Britain is finally over, and the temperature is gradually picking up recently. Spring days are coming again! The most unstable day in the season is the skin condition. In 2020, various skincare brands have begun to exert their strength: Eve Lom has the latest makeup remover gel, Chanel, Decorte, Lancome and other big-name essences continue to be updated!
Tips: The products and purchase links I have selected below are for your reference only. Although we make every effort to ensure the timeliness of the information, we cannot avoid that sometimes the products will be out of stock or removed from the shelves. Please forgive me.
Chanel Sublimage L'Huile-en-Gel de Démaquillage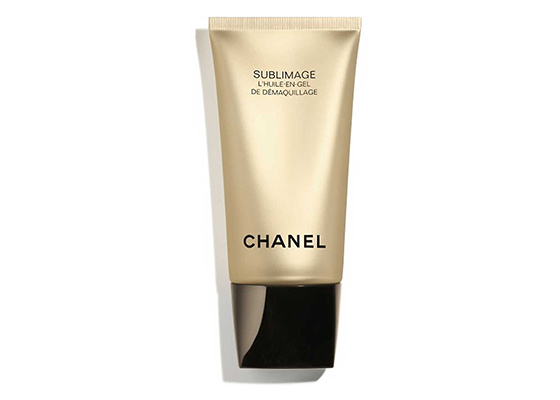 Spring is coming, are girls with sensitive skin worrying again? You know, if you don't choose the right facial cleanser, your allergy may be more serious. Don't worry, this Chanel cleanser I recommend is a high-level product, and it can also be said to be a gospel for girls with large dry skin and sensitive skin. This luxurious cleansing milk contains not only camellia oil but also the Mayan pod stock and Harengana extract, which are only added by Chanel's luxury series, which can thoroughly cleanse the skin while leaving it smooth Nen, try it out!
EVE LOM Gel Balm Cleanser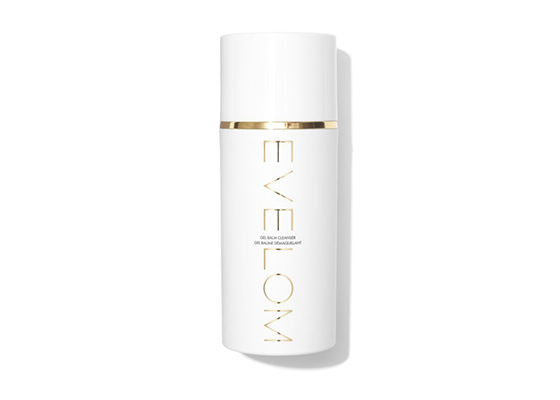 Makeup removal is the most critical step! I do n't need to mention how good the cleansing effect of Eve Lom makeup remover is. This new makeup remover gel can be said to be an upgraded version of makeup remover, which allows you to provide deep hydration while cleaning. The texture of this model is a gel, which can quickly turn into milky during use without causing skin discomfort. The most important thing is that compared with makeup remover, this gel does not require hot compresses when using it, saving a lot of time.
Decorte AQ Meliority Radiance Repair Foaming Face Wash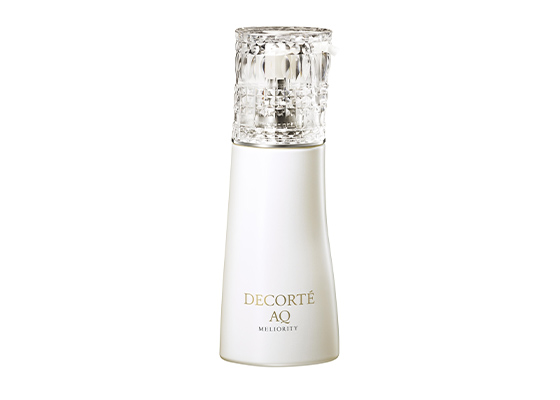 I also wondered why the price of this cleanser is so high, but after using it, I just want to sigh: Good! Not to mention that its diamond-like shell looks very high-level. The ingredient list also contains pentapeptide moisturizing ingredients and different plant extracts, which can be said to be very luxurious. When you use it, you only need to squeeze out a little bit. With the help of the foaming net, you can produce a lot of delicate foam, and the cleaning power is very strong. At the same time, the amino acid content also makes this cleanser very gentle, clean and not taut after washing!
KIEHL'S Powerful-Strength Line-Reducing & Dark Circle-Diminishing Vitamin C Eye Serum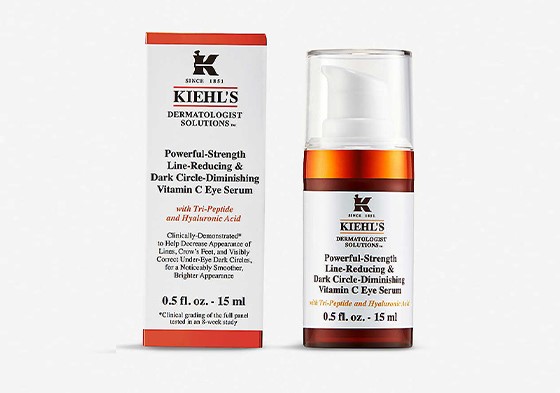 For those who like to stay up all night, dark circles are the pain that can't be covered-not only makes people look less energetic, but also looks much older! Ke Yan's eye essence contains 10% pure vitamin C, tripeptide and hyaluronic acid, which can minimize dark circles and puffiness, and its moisturizing formula can also keep the skin fresh and smooth the fine lines around the eyes Grain, use it to get rid of difficult eye problems!
DR JART+ Cicapair Tiger Grass Sleepair Intensive Mask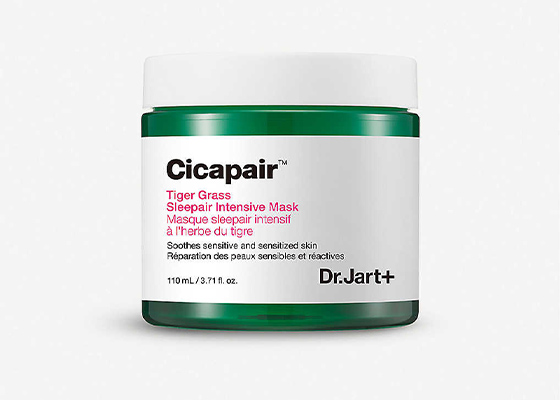 DR JART + 's sleep mask is suitable for girls who don't like skincare procedures before going to bed. It promotes the recovery and regeneration of damaged cells and prevents pollutants in the air from entering the pores. Just apply a thin layer before bed, and the redness and dullness will improve a lot when you wake up the next day!
LANCOME 2020 Advanced Génifique Youth Activating Concentrate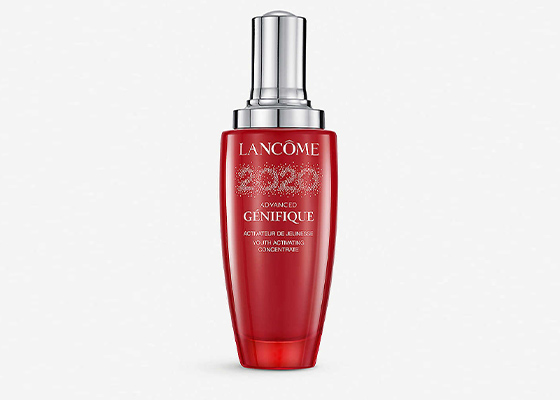 Lancome's little black bottle of muscle essence is no stranger to everyone, this is one of the products I often buy. It has recently released a limited edition of 2020 New Year Red, which helps to reduce fine lines, make skin smooth and brighten the complexion, even oily skin will not be burdened.
GlamGlow Good In Bed Softening Night Cream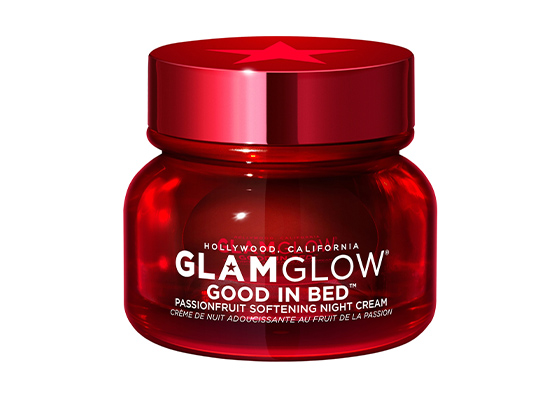 Glamglow's new night cream can be said to be its amazing work this year. I have seen a lot of reviews crazy about it. First of all, this is a three-in-one night cream with cream essence mask, which can be used directly after cleansing! This night cream contains collagen, hyaluronic acid, fruit acid, lactic acid, and salicylic acid, etc., while moisturizing, it also has the effect of brushing acid. Of course, this brush acid is very mild. Many evaluations have said that the skin's fullness and gloss have increased a lot after using it only once! Girls who want to have baby skin can't let it go.
Elizabeth Arden Vitamin C Ceramide Capsules Radiance Renewal Serum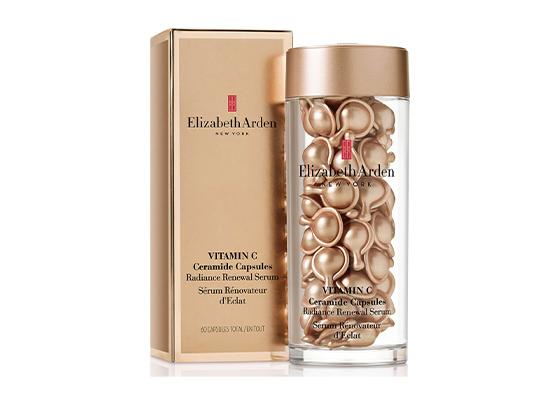 When it comes to cost-effective whitening products in the skincare industry, Elizabeth Arden's new gold gel is definitely among the best. It contains 178 times more vitamin C than traditional vitamin C, which can brighten skin tone quickly. Moreover, the inner rich ceramide can also form a protective barrier for the skin and reduce the skin's water loss. The most special thing is that each capsule is measured in advance. One capsule is just enough for one use. I usually take a few capsules after a few days of travelling, which is perfect for a lazy person like me.
Estee Lauder Perfectionist Pro Rapid Brightening Treatment with Ferment²+ Vitamin C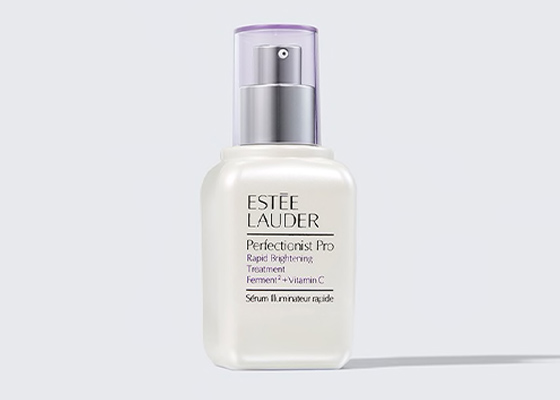 Speaking of the hottest whitening products in recent times, I must recommend Estee Lauder's Perfectionist Pro! The Ferment² + Vitamin C serum contains first-class stability, hyaluronic acid can provide a moisturizing effect for 48 hours, 82% of users said that the skin looks brighter after use. This product does not contain silicone oil, which is very suitable for superposition with other skincare products. Girls with oily skin can also use it boldly!
Clé de Peau Beauté La Crème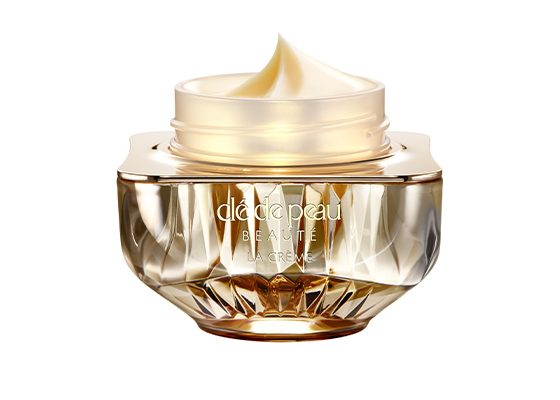 This cream feels extravagant when viewed from the outside. There are more than 60 ingredients alone, including theanine, Japanese pearl and silk extracts, etc., and the taste is the fragrance of natural roses. Because it pays great attention to the ability of the cream to repair the skin at night, this new cream's unique retinol ACE and active whitening ingredients help prevent the formation of dark spots. I think the only disadvantage of this night cream is that it is expensive, and girls who love beauty are rushing for their faces!
Sisley Black Rose Eye Contour Fluid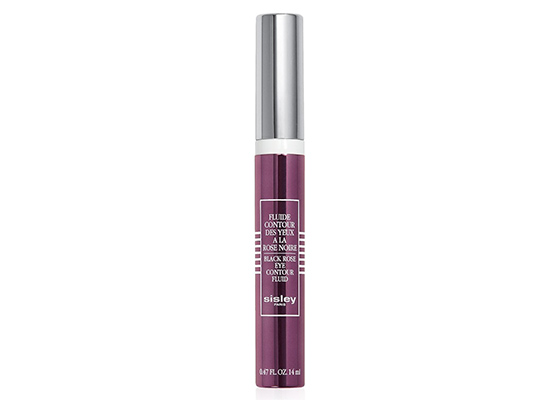 I have been introduced to Sisley's Black Rose series by many friends. It smells of a faint rosy fragrance. It contains water-containing black rose extract (to smooth wrinkles), caffeine (anti-swelling), red rattan extract (anti- Dark circles, brighten skin tone) and other essences to easily reduce dark circles!
Helena Rubinstein Prodigy Cellglow The Deep Renewing Concentrate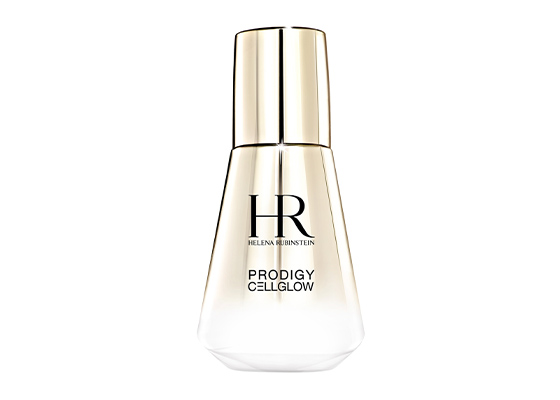 This HR highlighting essence has triple edelweiss essence (stem cells, flower acids, lipids). In short, it has the super antioxidant capacity and new cell regeneration ability, nourishes the skin, enhances radiance, and reduces muscle age. Part of its power. Partially creamy. You know, this essence has been boasted by bloggers shortly after it was launched, maybe it will be out of stock, girls want to try it early.
Guerlain Orchidée Impériale The Sleeping Serum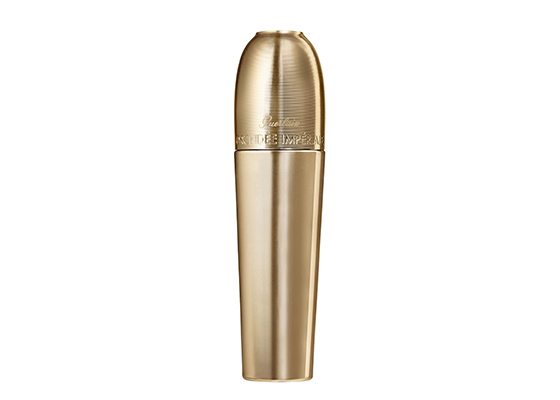 Guerlain's Night Sleep Repair Essence is a new product that has just come out. It focuses on reducing skin puffiness and firming contours during night sleep. This product uses nocturnal cellular respiration technology. The added gastrodia and phalaenopsis extracts have an activating effect, which can regulate the oxygen content in the skin and also enhance the energy production of cells.