The Christmas season is here as promised, are everyone ready for the holiday shopping? ! The Christmas gift boxes and items launched by major beauty brands are dazzling!
Generally speaking, these gift sets will gather the most popular items of the brand that are worth buying; limited editions are often uniquely packaged and can no longer be bought when sold out. Friends must seize the opportunity. So today, I will give you an inventory of the most worthwhile Christmas gift boxes and items to buy in 2021!
Reminder: The products I selected and the purchase links are for your reference only. Although I try my best to ensure the timeliness of the information, it is unavoidable that sometimes the products will be out of stock or off the shelves. Please forgive me.
fresh Best-Selling Face Masks Gift Set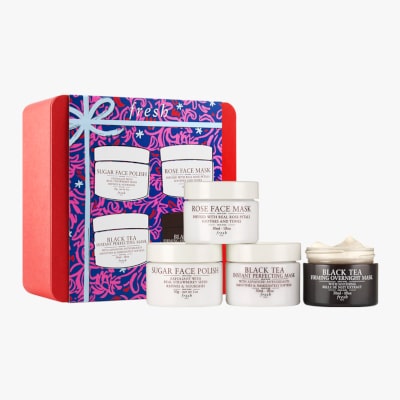 Speaking of fresh skin care products, we must mention its various facial masks. What rose mask, black tea mask, orange sugar mask, have excellent functions such as soothing and moisturizing, intensive repair, and brightening skin tone! If you want to try several more at once, of course, it's okay. Starting with this Christmas set, there are all the masks just mentioned, including a black tea sleeping mask. Want to know which one is right for you, so feel free to try it out!
Charlotte Tilbury Iconic Mini Lip Wardrobe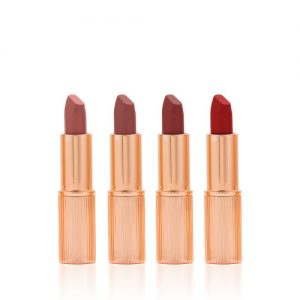 First of all, let's take a look at Charlotte Tilbury, a popular makeup product. Its explosive matte lipsticks have many must-buy color numbers, such as the classic Pillow Talk, Walk of Shame and Red Carpet Red; if you don't have one yet, just start with this one. The lipstick Christmas limited gift box can be done in one! A box of four, whether it is daily to work and school to paint nude makeup, or to participate in an event to get aura makeup, all can be done, the color rendering and durability are not to choose, such a bargain price is really super value!
Diptyque Candle Trio Coffret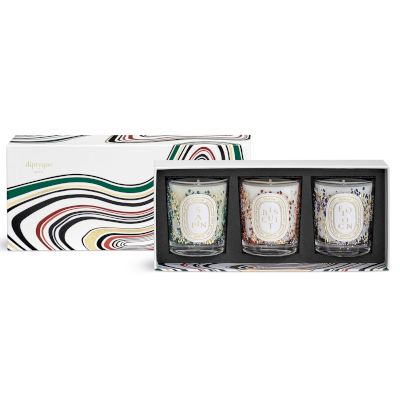 The high-end aromatherapy brand Diptyque has launched its own Christmas limited fragrance series. The three candles are all festive limited and can only be bought during Christmas. The three fragrances have different styles and can easily create different festive moods. And the candle packaging is also a special edition for the festival, which is a good decoration at home, which can highlight the owner's unique taste!
Estée Lauder Treat Yourself Gift Set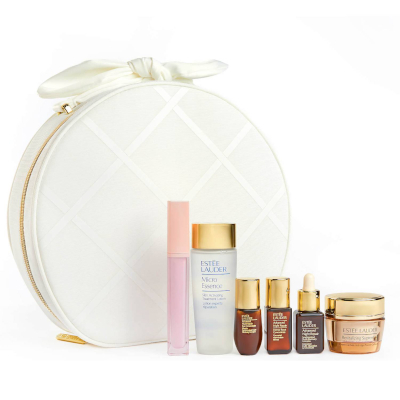 Estee Lauder is quite easy to use, especially the reputation of various skin care products, the most worth mentioning is the small brown bottle essence. During this Christmas season, Estee Lauder specially launched this Christmas skin care set for fans of "Little Brown Bottle", which includes the classic "Little Brown Bottle" facial essence, eye essence and intensive care essence. It also comes with high-performance essence water. , Anti-aging cream and lip repair essence, the whole skin care process is basically covered, it is no problem to travel or try it at home!
Jo Malone London Exclusive English Pear and Freesia Collection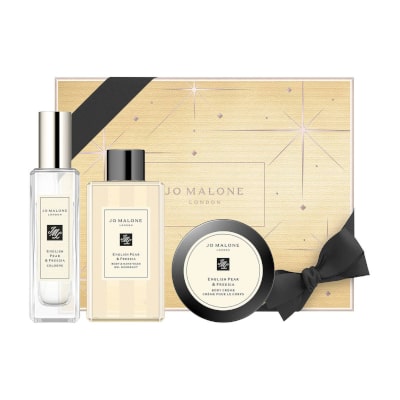 Jo Malone London's single product prices are not low, and it is actually quite cost-effective to start this kind of gift box during Christmas. The set contains English pear and freesia cologne, body wash and body lotion. If used together, it will last longer than a single perfume, and it will let you exude a charming fragrance from inside to outside, why not What is the best fragrance choice for Christmas?
Kiehl's Iconic Skincare Set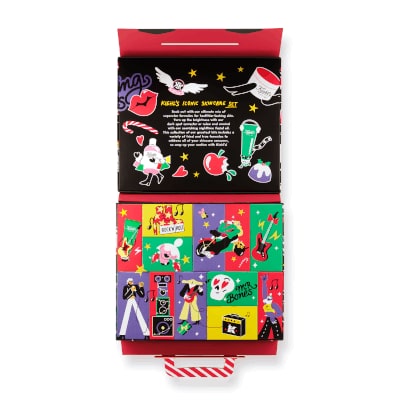 Kiehl's, a professional skin care brand, is also a favorite of many skin care bloggers. It also has a special limited gift box this Christmas. A full set of hot items will be reported. There are 12 models in total, all of which are boutique. Any Kiehl's high-reputation skin care product you want to try, you don't need to buy it separately, just buy it directly!
La Mer The Energize and Replenish Collection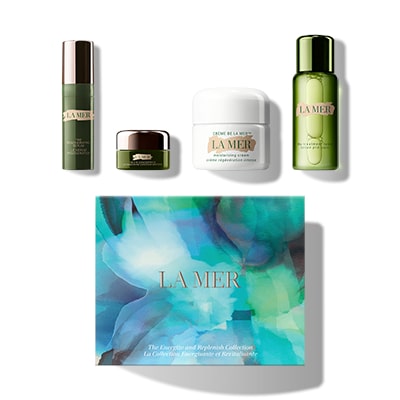 La Mer is also a big brand that many friends want to buy for a long time. Every year, Christmas does not wait for anything else, just waiting for the super-value limited gift box launched by it. Not only can you get a lot of discounts on the price, you can buy several wish lists at once. The product is also super worry-free and effortless!
This set of gift box contains La Mer's classic cream, essence water, essence and eye essence. I bought it as a high-quality gift to reward myself for Christmas. This is really nothing to say about the satisfaction!
Lancôme Exclusive Genifique Serum Christmas Gift Set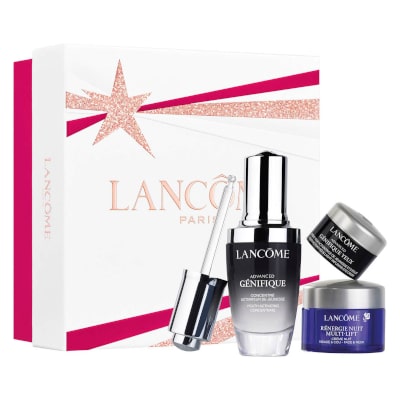 Lancome's essence skin liquid is also a single product in the top ranking of skin care products all the year round. After using it, the skin is supple and elastic. It has a good reputation for years.
This year this serum also has its own value-for-money Christmas kit. In addition to the 30ml serum, it also includes eye cream and night cream samples. It can be collected at almost half the original price. At such a good price, don't hesitate to buy it directly.
Oribe Gold Lust Collection Holiday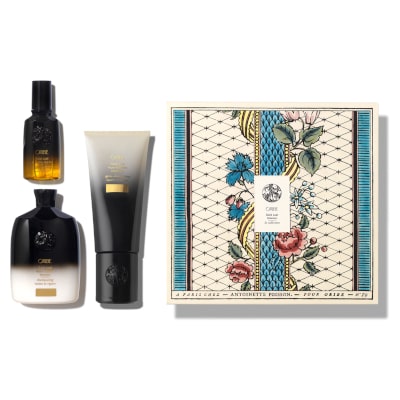 Oribe has always focused on high-end hairdressing experience. The classic Gold Lust hair oil is good for everyone. It is light and non-greasy. It only needs one drop at a time to keep a hair smooth and beautiful. In addition to hair care oil, it will also add the same series of care products to the exquisitely packaged Christmas limited gift box this time. The large capacity is very durable, and it is no longer difficult to harvest elegant hair.
Valentino Beauty Go-Clutch Bronzer and Minirosso Lipstick Bundle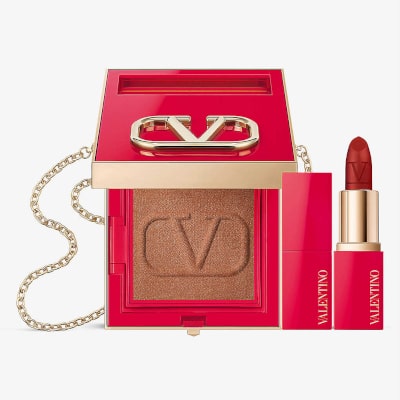 Valentino now has a make-up series, especially a lipstick series, and the packaging is more advanced! This time it also launched a Christmas limited beauty makeup combination, which is still a two-in-one high-value single product. The rose red shell contains a formal bronze powder, and a small mirror is included to facilitate daily makeup. There is also a mini version of its popular lipstick embedded on the shell. You can choose two popular color numbers. The classic matte texture and excellent color rendering are different immediately behind the upper lip.
Clinique Glow To Go Cheek Pop Palette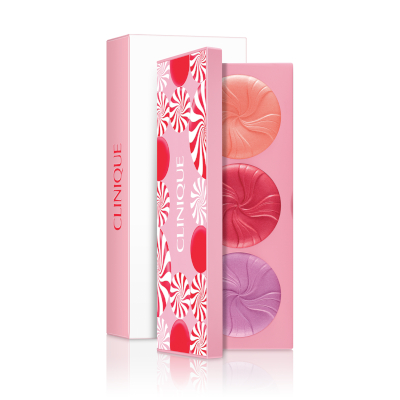 Clinique is not only easy to use skin care products, makeup has also been appreciated by many professionals. Among them, the Cheek Pop blush series is a product that can be as famous as Pop lipstick, with high color rendering and good smudging. This Christmas, Clinique launched this limited edition Cheek Pop blush palette. In addition to the two hot-selling colors Pansy Pop and Melon Pop, there is also a new Ruby Pop with pearly feel. Each color can be used alone or Superimpose each other to create a special makeup that belongs only to this Christmas!
Diptyque Basile Lantern for a Candle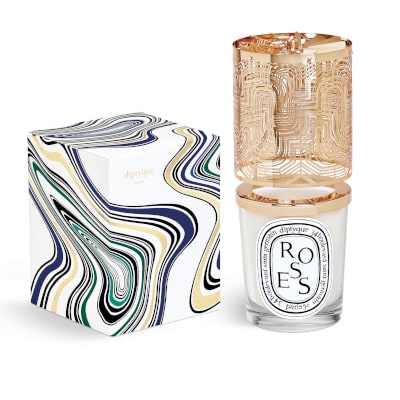 In addition to the Diptyque Christmas limited gift box just introduced, the scented candles with special Christmas decorations each year are also super worth looking forward to. This kind of decoration is similar to a revolving lantern, using the updraft formed by the burning of the candle to drive the spiral blades to rotate, so that the light passing through the gaps of the decoration illuminates the surrounding environment, creating a gorgeous scene of changing light and shadow, dreaming and blurring. Both smell and sight can be fully enjoyed. After the candle is burned, you can mix it with others at will.
Gucci Holiday 2021 Rouge à Lèvres Mat Lipstick – #25 Goldie Red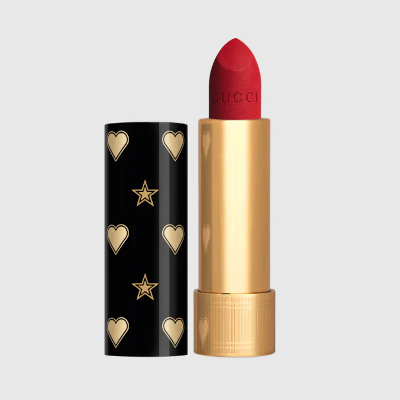 Since Gucci launched its own lipstick, it has also gained a lot of fans. This time, it took advantage of Christmas to put on holiday costumes for the hot-selling color numbers Goldie Red and Pauline Red, using a combination of pure black background color, golden stars, and peach hearts. The black and gold match looks so textured!
Kiehl's Limited Edition Design Midnight Recovery Concentrate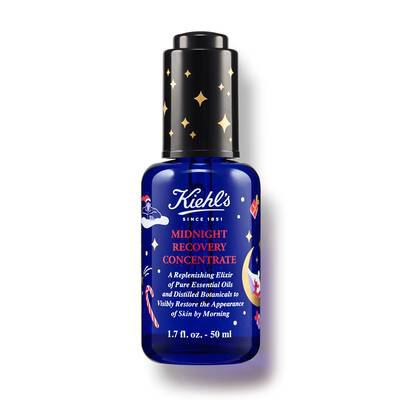 Kiehl's also put on a little Christmas dress! The original blue bottle is covered with stars, moons, gift boxes, and Christmas hats. It's really beautiful. It feels good at night. This skin care product has an essential oil texture and is rich in a variety of natural plant extracts. It has an excellent anti-aging effect, not to mention the good smell of lavender, and the effect of sleeping at night is not bad.
M·A·C Shadeshifter Duochrome Eyeshadow / Hypnotizing Holiday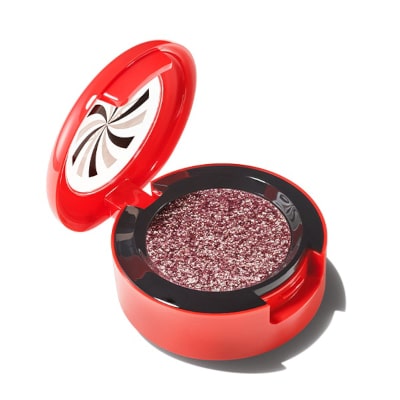 M·A·C's make-up has always been known for its professionalism, and it is a big brand favored by many professional make-up artists. This time, Christmas brings a new series with a festive atmosphere. Big red eyeshadow shell with black and white interlaced spiral pattern. The shell contains a sequined monochromatic eyeshadow, green, blue, reddish brown, and purple, all of which are very high-profile.
NARS High Profile Cheek Palette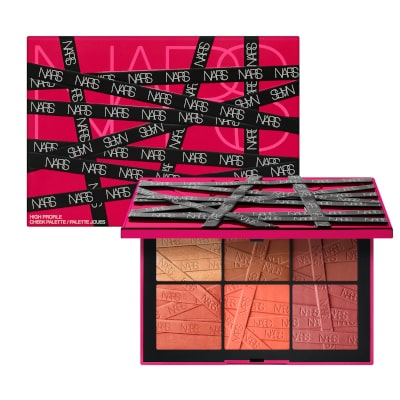 NARS's makeup palette is never absent every year. Its make-up palette is generally in the form of a blush palette or an eyeshadow palette, and this year the main blush palette. This time the plate still uses a 6-color configuration, which is super cost-effective, and the main fresh color number is pink and tender, and it looks like a Barbie doll after it is put on the face! Its blusher has a very high color rendering.
Shiseido Ultimune Power Infusing Concentrate Holiday Limited Edition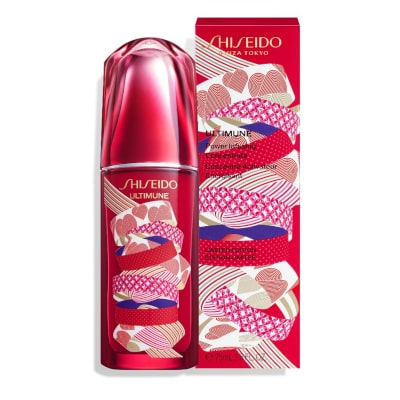 This essence is Shiseido's most popular skin care product. It features dual anti-aging functions. After use, the skin is stable, moisture and ability to resist external damage can be significantly improved. This special Christmas edition is also full of festive flavor.
YSL Rouge Pur Couture Holiday Collector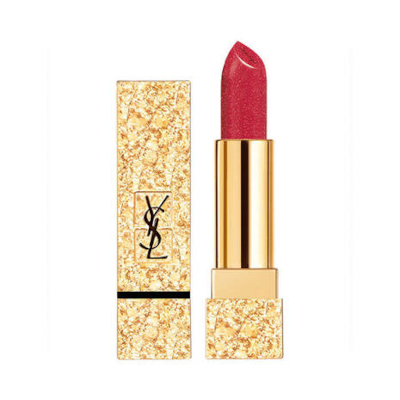 Finally, let's take a look at YSL's classic golden square tube lipstick. This special Christmas edition comes directly with a "golden" decoration! The cream of the lipstick is still the famous silk satin texture of this series, coupled with its own fine shimmer, applied to the lips, it shines instantly, which is completely a necessary feature for holiday makeup. The two color numbers can be red or brown, and different makeup and dressing can be easily controlled. It is also a good idea to buy a limited edition for collection!