Coats and jackets are usually teamed up to become a major clothing category, and the types of cashmere and down fabrics are more abundant. In order to let everyone quickly understand the fashion trends of this autumn and winter, I have already prepared more than ten popular coat styles!  
Warm reminder: The products I selected and the purchase link are for your reference only. Although we try our best to ensure the timeliness of the information, it is unavoidable that sometimes the products will be out of stock;
& Other Stories Shawl Collar Wool Coat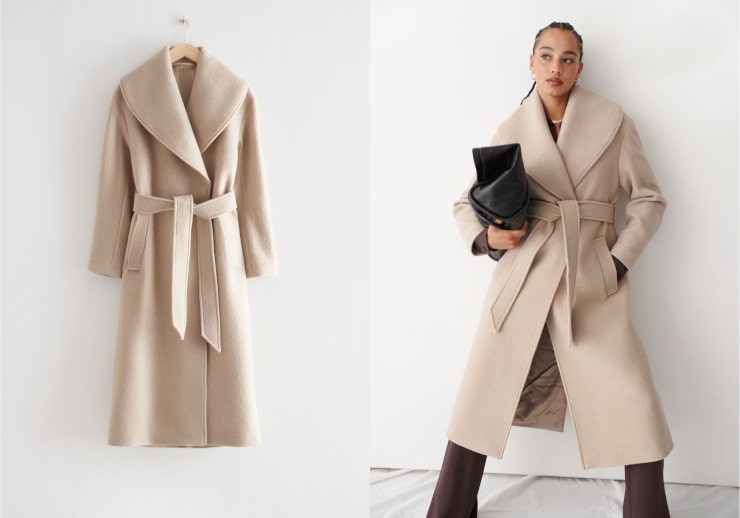 If you want to take into account warmth and fashion at the same time, wool coats should be the best choice. The warmth of natural wool is very guaranteed, and it is not as heavy as a down jacket, and it is super temperamental to wear.  
Burberry Reversible Check Wool Coat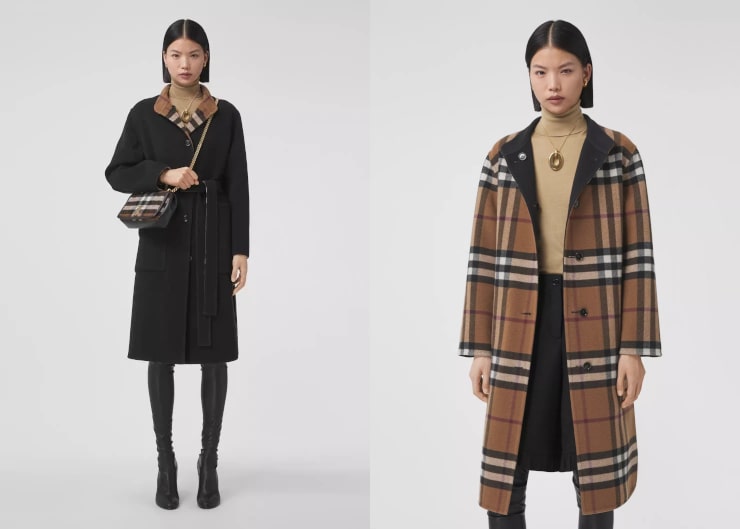 The status of Burberry's classic trench coat cannot be shaken, but if the weather is colder, this cashmere coat will be better to wear. The loose version is also very tolerant to the body, and it is completely fine to wear a thick sweater inside.  
COS Wool Teddy Coat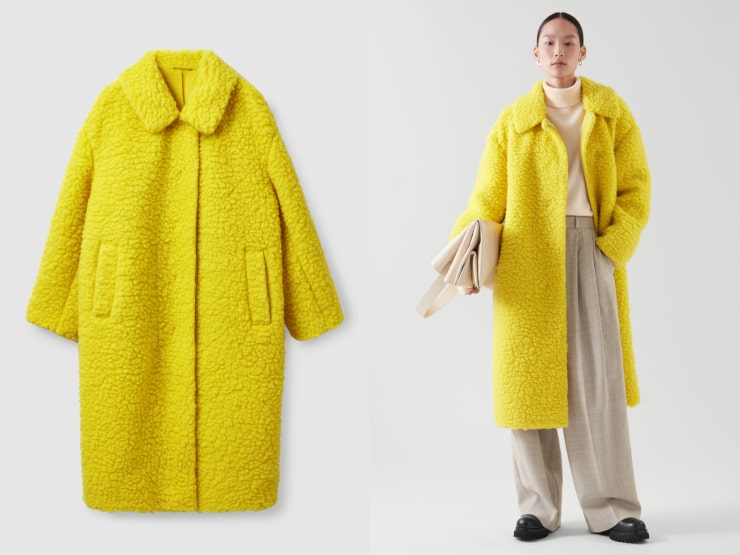 This year's autumn and winter coats have many new trend elements worthy of attention, one of which is to replace the common plain colors in autumn and winter with high saturation colors. The coat fabric is a blend of wool and cotton, which is very comfortable;
maje Double-Faced Jacket with Belt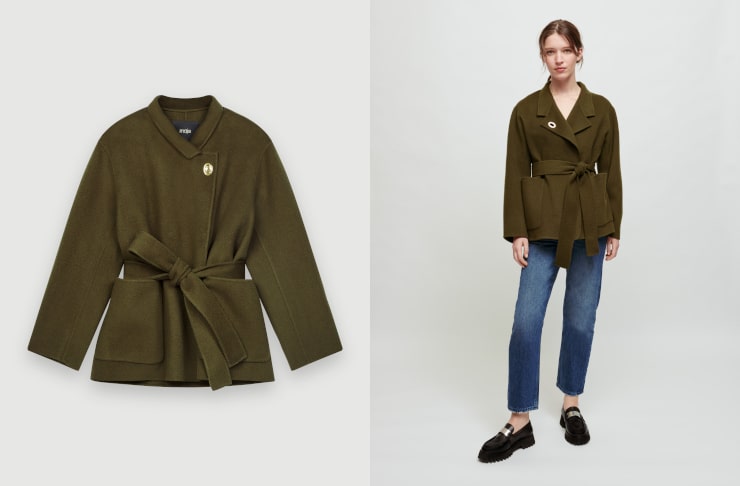 This short cashmere coat is very good. It does not require much decoration. It only needs a drawstring to be fastened around the waist to easily show a sense of confidence.  
Mango Wide Lapel Wool-Blend Coat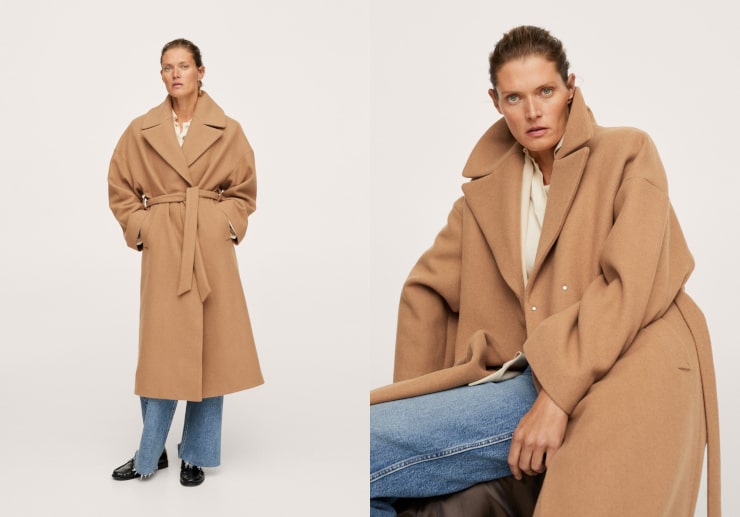 Mango's cashmere coat is made of a high-component wool blend fabric, which is soft and comfortable. The material is very thick, and the warmth retention capacity is also first-class.  
Max Mara Teddy Bear Icon Reversible Coat – Anniversary Collection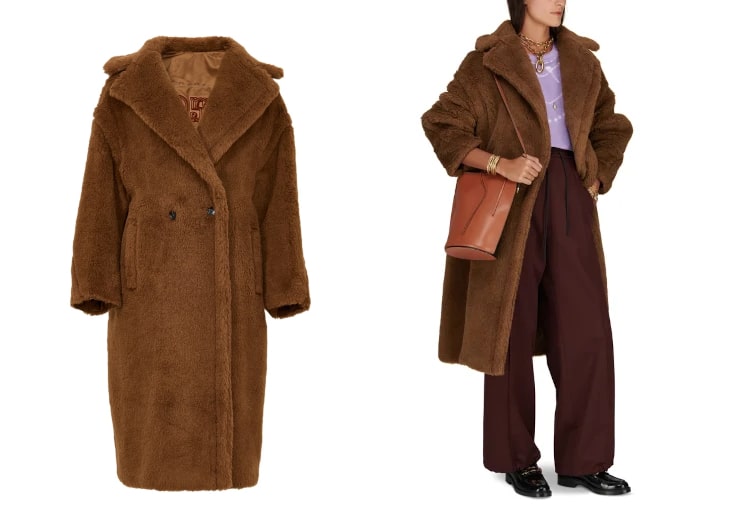 The feel and texture of Max Mara cashmere fabric can only be seen by wearing it in-person to know how great it is! The famous 101801 coat is its classic style, and the Teddy Bear coat is also very popular. This time the anniversary Max Mara coat is still a double-sided style.  
Moncler Hainardia Hooded Fleece Down Coat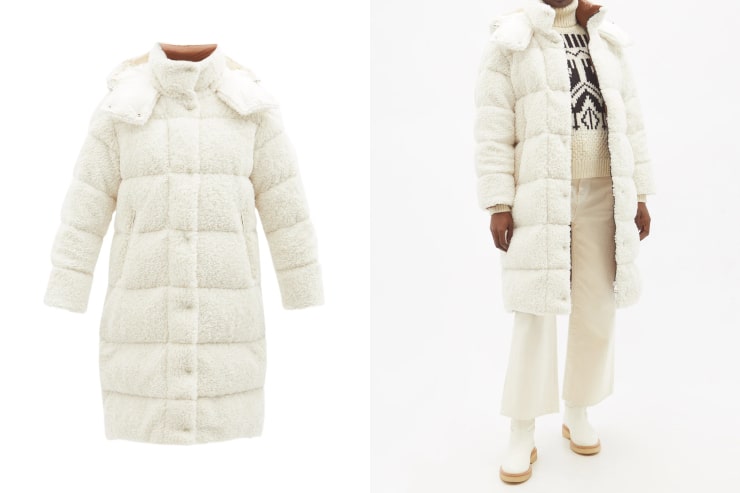 Moncler's winter coat is naturally not faulty in terms of warmth, and fashion is also online. Let's take a look at this Hainardia. It has a medium-length style and comes with a hood. It is super cute with plush all over the body. It feels like a walking small polar bear when you put it on.  
Rave Review Cobain Tartan Upcycled Wool-Flannel Cape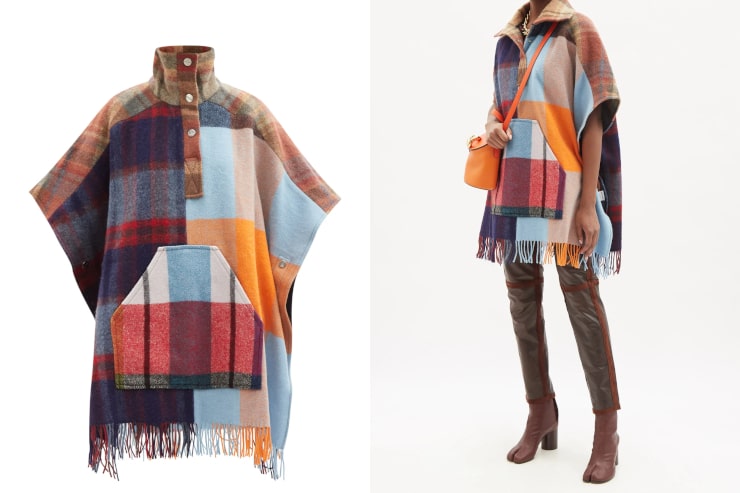 This Rave Review is a popular cloak coat style. It is made of various plaid patterns full of Scottish style. The two sides have snap buttons. It is not afraid of wind leakage in cold weather. As an alternative coat, it's eye-catching!  
Reformation Holland Cotton-Blend Twill Trench Coat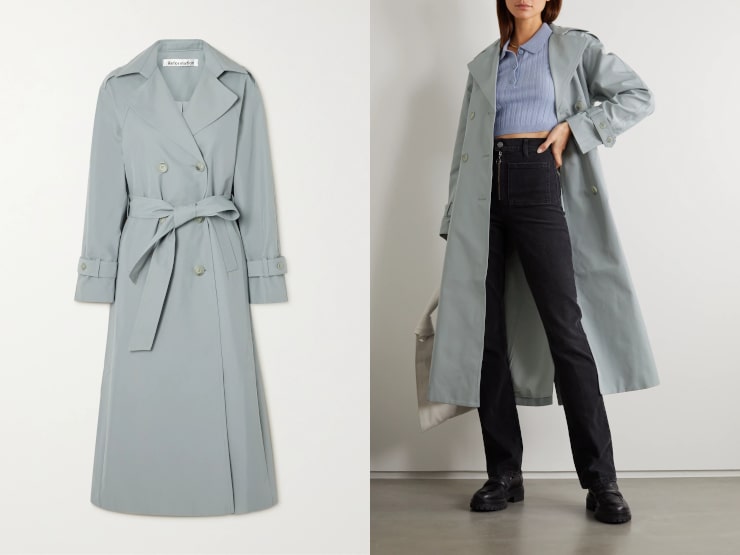 Reformation's coat style is very suitable for fall, the classic Trench Coat military trench coat style, both handsome and stylish.  
Uniqlo Women Powder Feel Down Long Coat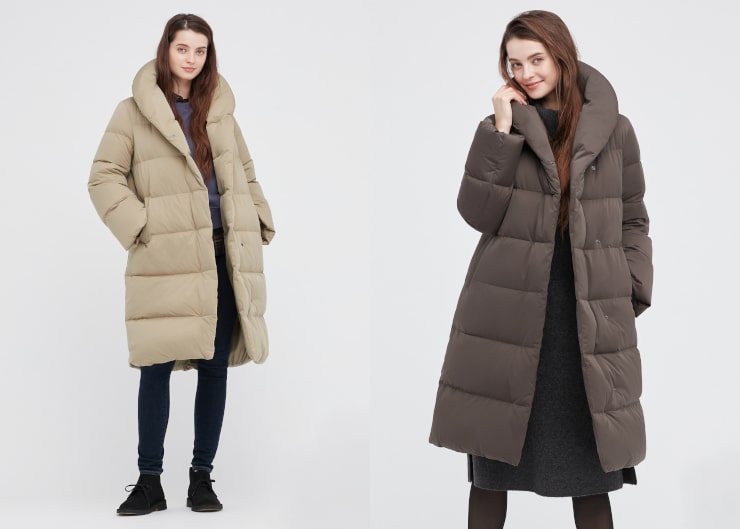 Uniqlo's autumn and winter down jackets are cost-effective and contain a lot of down. The warmth retention ability is leveraged! The price in the first hundred pounds is also quite cost-effective. Start now, and the warmth throughout the winter will be guaranteed.  
adidas MYSHELTER COLD.RDY Parka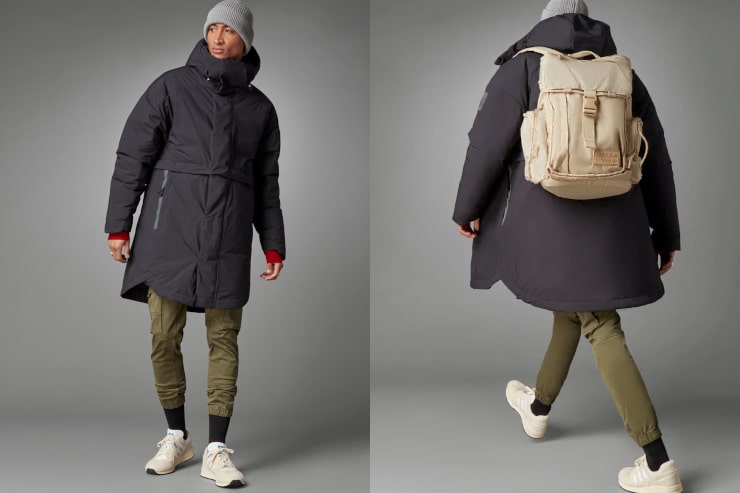 Boys who want to buy autumn and winter coats can go to sports brands. The new coats of Adidas are very good, suitable for a tall and athletic boy. Using COLD.RDY technology, the outer fabric is waterproof, and the inner duck down has a good temperature insulation effect, which can ensure dryness and warmth even in the cold and humid winter.    
AllSaints Hare Wool Blend Check Coat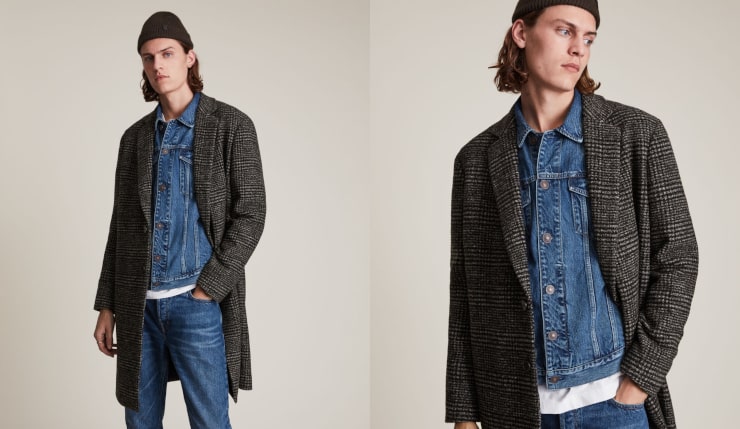 Compared to Adidas down coats, AllSaints cashmere-blend coats look more fashionable. This coat has been carefully tailored to give it a stylish look; match it with a thicker shirt and black jeans, and you will look more handsome.  
Lacoste Unisex Lacoste L!VE Lettered Water-Resistant Parka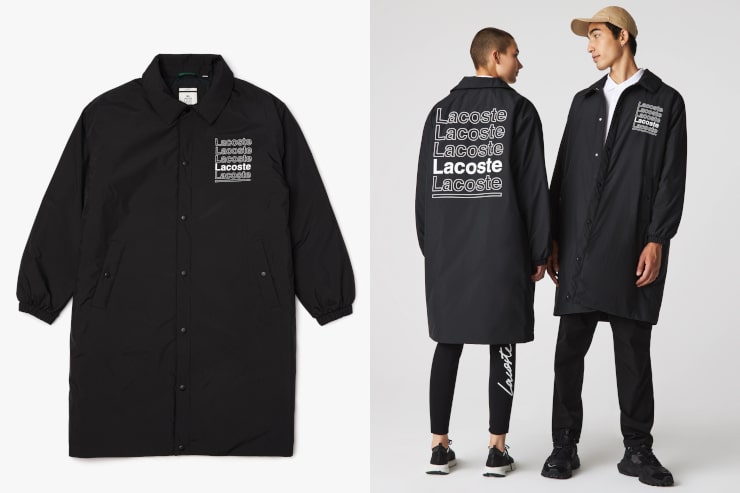 Lacoste, a casual fashion brand from France, is worth checking out this year. This coat is pure black and wide, with a casual temperament on the upper body.  
Mango Woollen Coat with Belt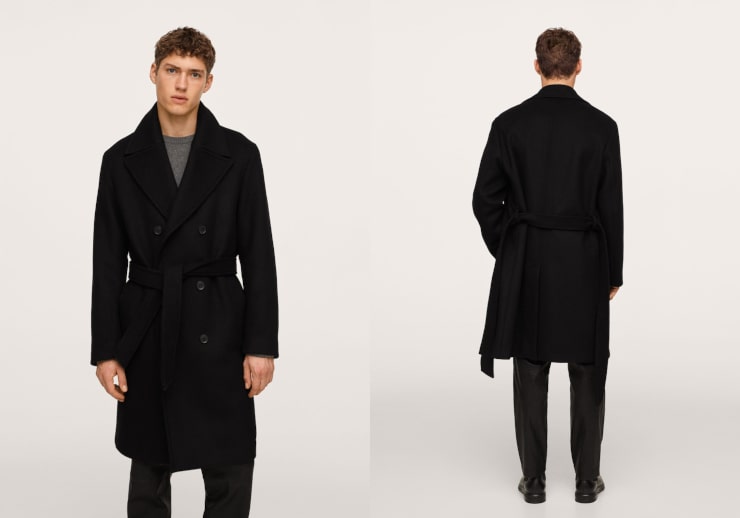 Men's clothing from high street brand Mango is also super good! This cashmere-blend coat, whether it is a professional man who needs to wear a suit every day, or a student party with sweaters and casual pants that focuses on youth and fashion, there is no pressure to wear!    
Moose Knuckles Stirling Hooded Parka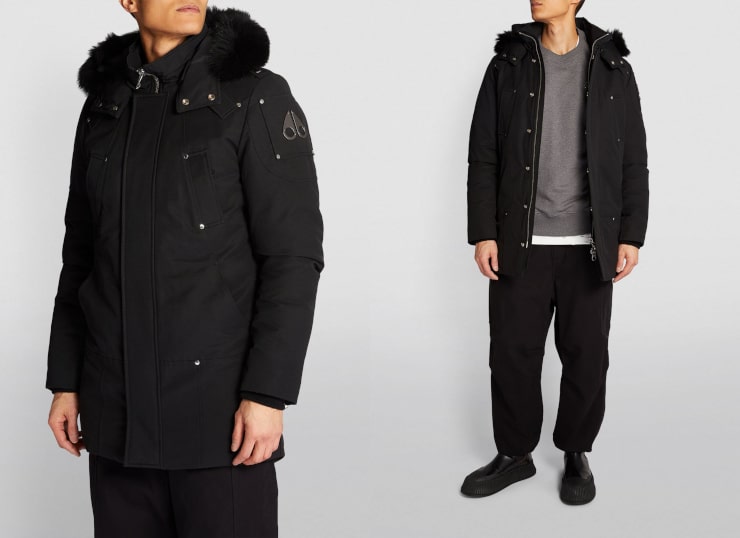 Moose Knuckles comes from Canada. The inside is filled with high-quality down. The outer fabric is waterproof, weatherproof and warm. The style has always been pursued in the ultra-high fashion sense, which looks very young.  
Superdry Touchline Padded Longline Jacket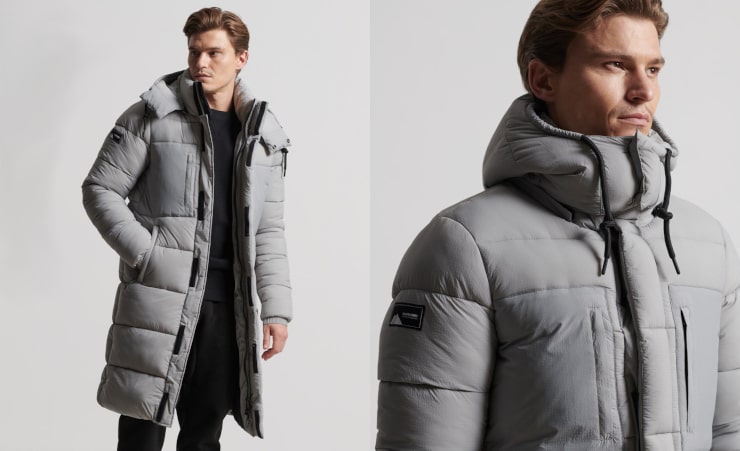 The casual fashion brand Superdry has moderate prices and many styles to choose from! This cold-proof coat is made of environmentally friendly recycled materials, which is light and warm. The looser version will not have a tight restraint when worn. Boys can choose with confidence.
Well, this article is about autumn and winter coats. If it is helpful for you to choose autumn and winter coats, can you give me a thumbs up?