The Christmas season is here as promised, are everyone ready for the holiday shopping? ! Let's not talk about how hard the discounts of major brands and e-commerce are. The Christmas gift boxes and limited items launched by major beauty brands are dazzling! Generally speaking, these gift sets will gather the most popular items of the brand; limited editions are often uniquely packaged and can no longer be bought when sold out. Collectors must seize the opportunity. So today, I will give you a list of the most worthwhile Christmas gifts in 2020!
Warm reminder: The products and purchase links I have selected below are for your reference only. Although we do our best to ensure the timeliness of the information, it is unavoidable that sometimes the products will be out of stock or off the shelves. Please forgive me.
Christmas gift box
Fresh Black Tea Firming Beauty Set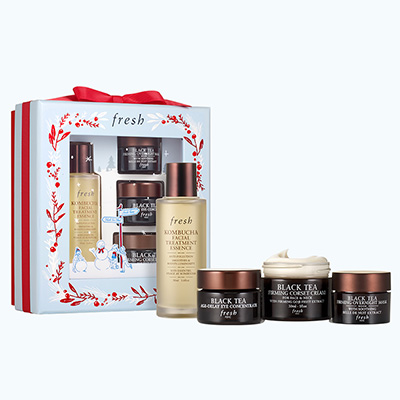 Fresh's black tea series can definitely be called the "master series" of the brand. The whole series of products use black tea extract, fermentation broth, blackberry leaf and lychee seed extract, which has a very good effect on resisting early aging. This gift set includes a complete set of skin care procedures from essence water, eye cream to day cream and facial mask, and can give the skin a "black tea spa" every day. In addition, the scent of the black tea series is also very powdery, fresh and advanced, it is a double enjoyment of smell and usability!
Bobbi Brown Golden Glamour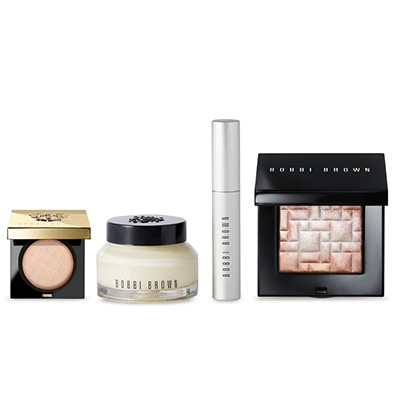 I heard that no girl can refuse Bobbi Brown's "pork belly high light", but if you want to become an advanced "flash girl", you should take a look at the brand's glittering suit! In addition to the most prestigious pork belly highlighter, there are moonstone eyeshadow, soft base cream and thick mascara. After putting on the whole face, the eye makeup is full of sparkling power, and the skin is transparent and moisturized and full of vitality. What are you waiting for? Hurry up to place an order!
Charlotte Tilbury The Vintage Vamp Look – Light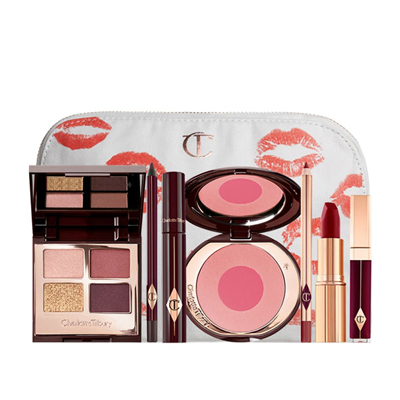 Charlotte Tilbury's gift set really has something in it: eye-shadow palette, eyeliner, mascara, blush, lip liner, lipstick and lip gloss. And there are as many as 14 color numbers for you to choose, girls of different styles can find the one that suits them best. Charlotte Tilbury has such a rich selection of products from product categories to color numbers. It is really caring!
Clarins Double Serum Edit Gift Set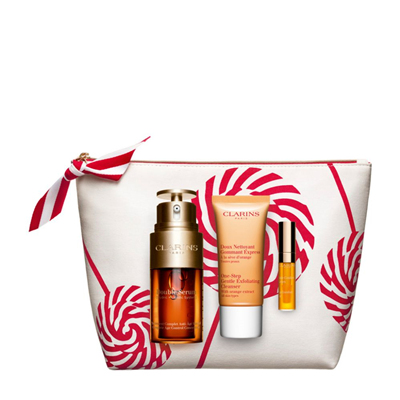 The double extract of French beauty brand Clarins is deeply loved by skin care professionals for its anti-aging and enhancing skin radiance. Friends who often stay up all night can really hold a bottle in their hands, rub it on their face before going to bed, and wake up the next day, their complexion will be the same as a full sleep. In addition to the double extract essence, there is also a gentle exfoliating facial cleanser and a nourishing honey lip oil, all-round maintenance is arranged!
Estēe Lauder Repair + Renew Skincare Collection Gift Set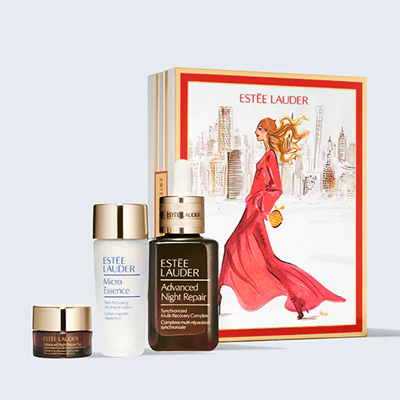 As the true first bottle of essence in the modern sense, the Estee Lauder small brown bottle definitely makes sense after it has been popular for so many years. Now that the small brown bottle has reached the seventh generation, the effect of skin repair and regeneration is also stronger. Just look at the enthusiasm of everyone to buy it. This high-performance three-piece set includes small brown bottle essence, small brown bottle eye cream and micro essence. Use the full set to double the skin care effect!
La Mer Restorative Hydration Gift Set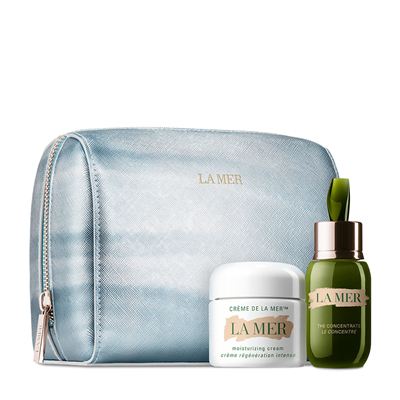 I don't need to introduce the La Mer Sea Blue Mystery, right? This Christmas kit contains a bottle of 60 ml of cream and 30 ml of essence, and the brand's exquisite blending design cosmetic bag can be taken home with 455 pounds, which is a direct saving of 90 pounds than buying one by one. !
Too Faced Enchanted Beauty Unbearably Glam Makeup Set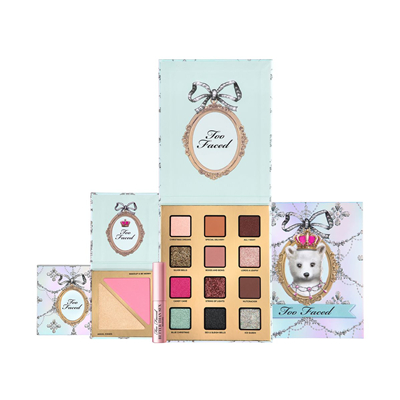 Too Faced is full of fairy tale style Christmas limited to directly hit the girl's heart, a variety of color matching eyeshadow palette, practical blush highlighter, plus a brand's master product Better Than Sex mascara, can be salt or sweet makeup for you Have fun!
Christmas limited items
Chanel Ombre Première Limited Edition Longwear Powder Eyeshadow
Chanel's Christmas limited make-up series this year took the golden route. Each eye shadow in the series is a shiny color, and is printed with the iconic "golden chain" of Chanel as the pressure plate. The moment the plate is opened, the unstoppable luxury is rushing to your face! Fans of Chanel can also buy and collect, it is estimated that it will become a classic in the future!
Clé de Peau Beauté Enchanted Lake Collection La Crème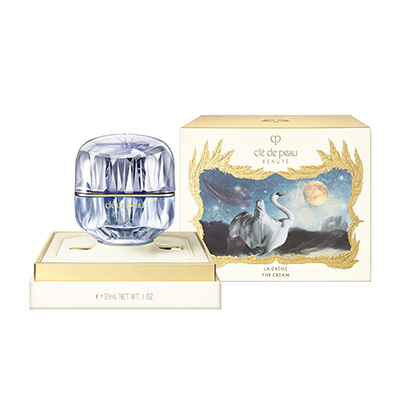 The Swan Lake series limited by CPB this Christmas is full of the pure atmosphere like a fairy tale, especially the fairy design of the packaging box must be used to praise!
Hourglass Confessions Refillable Lipstick Duo – Sculpture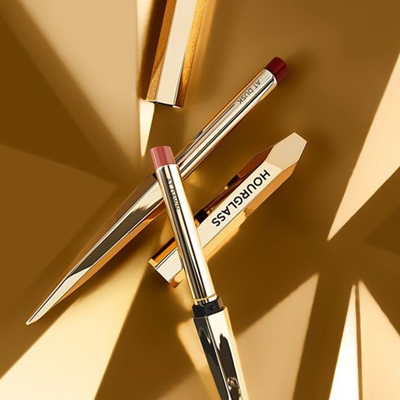 Hourglass's "small cigarette tube" is usually packed in a niche and high-end package. The "Sculpture" package launched this Christmas season has made the tube body into an irregular diamond cut surface. It reflects the charming light, and it is still full of texture in the hand.
Dior Eyeshadow Palette – Golden Nights Collection Limited Edition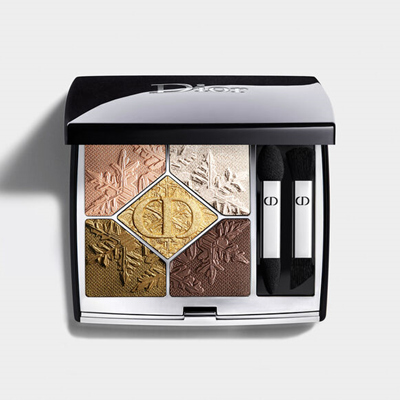 The theme of Dior's Christmas limited edition this year is "Christmas Snowy Night". The five-color eyeshadow palette uses exquisite three-dimensional edelweiss as the bottom print, and the fun colors of pink champagne and atmospheric golden brown collide, just like winter magic, adding unique charm to your eye makeup.