The most troublesome problem encountered in the UK is the hair. Too hard water will not only cause hair loss, but also dry and frizzy hair, dandruff, split ends and other problems. However, as long as the hair care products are selected properly, and the maintenance work is in place, the shiny black hair can still be kept! Boots is a chain store that people often shop for daily necessities. Its Hair Care area can easily buy many cost-effective hair care brands. Today I will select some of the well-regarded shampoos and hair care from Boots. Hair conditioner products take care of everyone's needs such as moisturizing, anti-dandruff, color fixation, hair growth, etc. Whether you have dry and damaged hair or oily hair that is plagued with dandruff, you can find the right product for you in this article!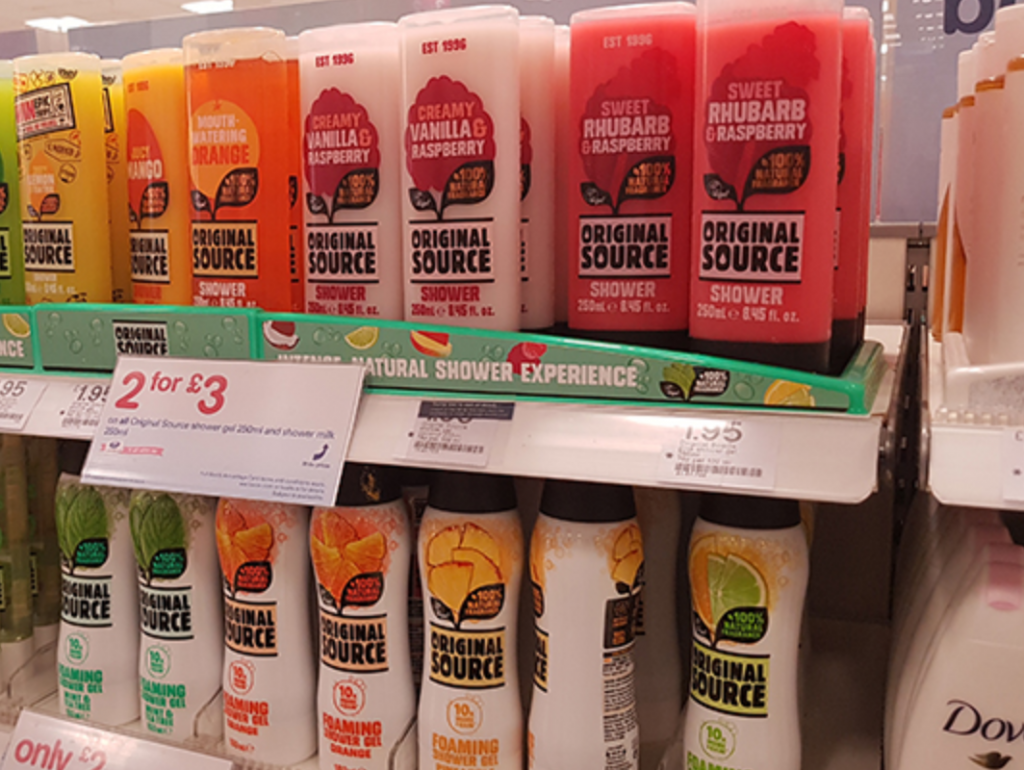 Warm reminder: The products and purchase links I selected below are for your reference only. Although we do our best to ensure the timeliness of the information, it is inevitable that sometimes the products will be out of stock or off the shelf. Please understand.
Shampoos Products
Aveeno Skin Relief Soothing Shampoo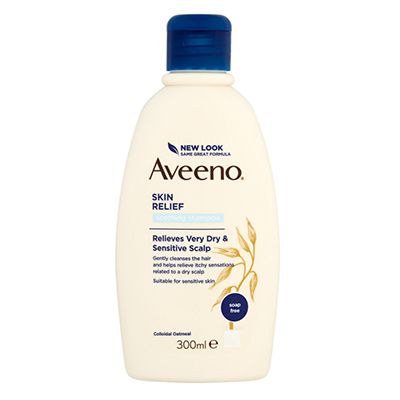 Aveeno's products are based on natural oatmeal ingredients. The texture is mild and non-irritating, even pregnant women and babies can use it. Its shampoo is also gentle and soothing, suitable for sensitive scalp and fragile hair. Washed cleanly and gently, while removing daily oils without removing water. Even if you wash it every day, it will not damage your hair because of over-cleaning!
Aussie Shampoo Miracle Moist For Dry And Frizzy Hair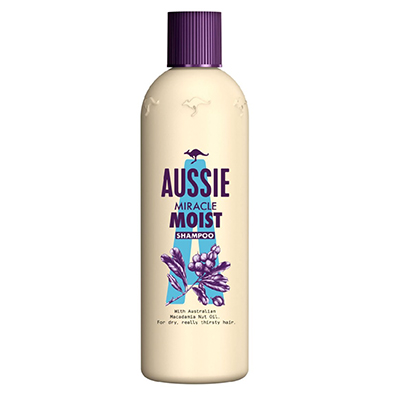 Aussie is an American shampoo brand, the ingredients are naturally free of silicone oil, and the raw materials are all from Australia. Its hair care products are divided into several series, including Vussome Volume, Cleanse and Mend, Miracle Moist, Sydney Smooth and so on. The shampoo I recommend today belongs to its Miracle Moist series. It contains macadamia nut oil, which is very moisturizing and is a savior for extremely dry hair. Whether you are born with dry hair or dry hair damaged due to excessive dyeing, you must buy it and give it a try!
Grow Gorgeous Intense Shampoo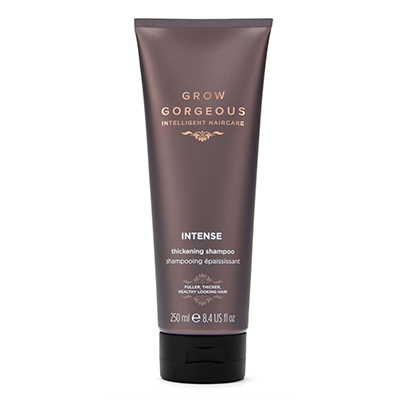 When it comes to Grow Gorgeous, the first thing that comes to mind is hair growth. This Grow Gorgeous hair shampoo is one of the brand's ace products, specially designed for babies with small hair volume and soft hair. The formula is rich in nutrients such as amino acids, protein, caffeine and B vitamins. After use, the hair will feel very smooth and full, not only can speed up the growth of hair, it is said that long-term use will also see some new hair emerging from the top of the head. !
Head & Shoulders Classic Clean Anti Dandruff Shampoo
Needless to say, our old friend Hai Feisi is still very easy to use, and it is also very close to the people in terms of price. Don't know if you don't change your English name. Haifeisi still mainly uses anti-dandruff as its main function. This picture shows its classic anti-dandruff shampoo. In addition, there are shampoo products that meet different needs, and babies can enter Boots to choose slowly .
L'Oréal Elvive Colour Protect Shampoo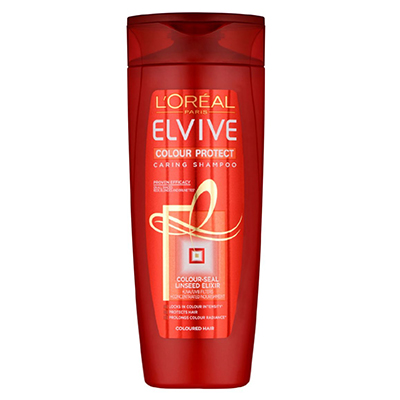 L'Oréal not only has outstanding hair coloring products, but also has a lot of high-profile shampoo and hair care products. This shampoo is rich in intensive nourishing ingredients, and also forms a UVA + UVB barrier on the surface of the hair. It can not only clean and moisturize the hair, but also help protect the hair from the outside world. It is an "artifact" to maintain long-lasting hair color. That's right!
Shea Moisture SuperFruit Complex 10-IN-1 Multi-Benefit Shampoo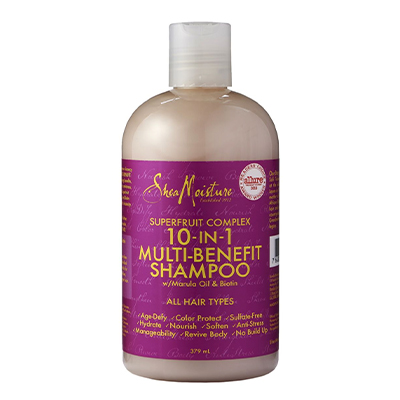 Shea Moisture is a small, well-known and cost-effective brand in the United States. This brand was gradually discovered and recommended by some bloggers because of its natural and organic products, safe ingredients and affordable prices. The purchase instructions of its products will clearly indicate what ingredients this product contains, and the ingredient parties can buy with confidence. I think all its shampoos work well. This super fruit 10-in-1 multi-effect shampoo is the brand's big hit, and it can be called the decathlon champion, hair care, moisturizing, nourishing, cleaning…
Shea Moisture Jamaican Black Castor Oil Strengthen & Restore Shampoo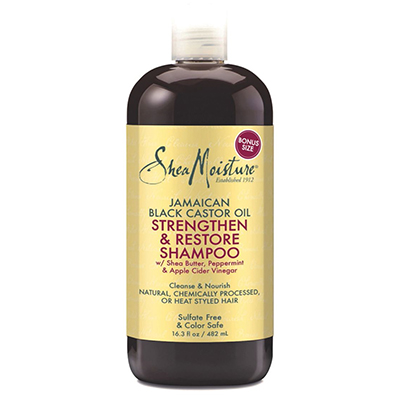 It is another ace product of Shea Moisture. This shampoo contains organic shea butter and Jamaican black castor oil. It can moisturize the scalp on the basis of deep cleansing the scalp and accumulate oil. It can also promote hair growth, prevent hair loss and Broken hair. It smells lightly medicinal, and you can feel the refreshing feeling of not drying or oiling after just one use, which is very suitable for summer use!
Conditioners Products
Aussie Miracle Moist Conditioner For Dry, Really Thirsty Hair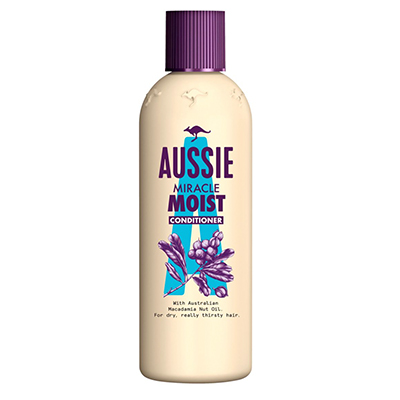 This Aussi conditioner is the same series of Miracle Moist that introduced shampoo. The most worth mentioning of this series is the formula of macadamia nut oil! Not to mention natural, it can also instantly infuse dry hair. Whenever I feel that my hair is starting to dry, I will use Miracle Moist series of hair care and care, and just feel the hair "live" in just a few times. Now!
L'Oreal Elvive Dream Lengths Long Hair Conditioner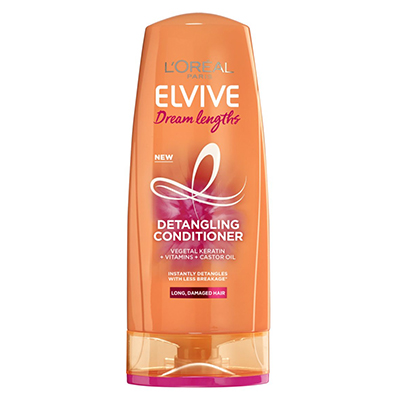 Try this L'Oreal professional hair conditioner. Contains a nourishing mixture of keratin, vitamins, and castor oil. After each shampoo, it can restore the shine of the tress and return the long hair to a silky and tangled state. At the same time, it can firm the hair tail and prevent split ends and breakage. Stick to it, it's not a dream to have long flowing hair!
L'Oreal Paris Elvive Colour Protect Conditioner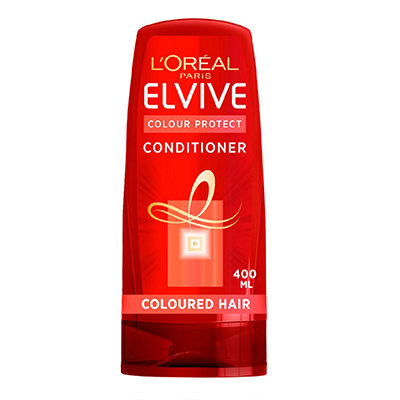 Of course, after dyeing your hair, a full set of fixing products must be arranged! L'Oreal's hair care shampoo also has a matching conditioner, which also has a good nourishing effect while protecting the color. If you have the habit of bleaching hair before dyeing, you should use this professional hair care product to maintain the health of your hair! After using the full set, not only will the color stay longer, but the hair will also radiate a natural shine.
Liz Earle Botanical Shine™ Conditioner Fine / Oily Hair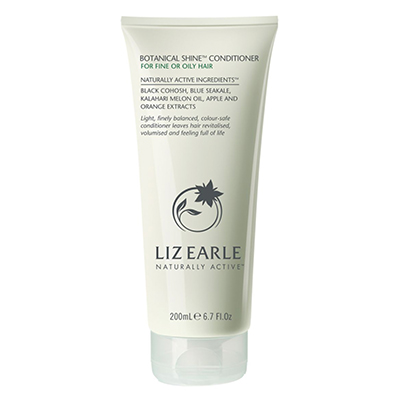 Liz Earle is an all-natural skin care brand in the UK. The biggest feature of the brand is pure natural extraction and no irritation. If girls with oily hair are worried about using conditioner to make their hair more oily, you can try this one. This is a hair care product for fine/oily hair. It is added with apple and orange extracts and eight kinds of essential oils. It smells fruity and can maintain the freshness of the hair while moisturizing the hair. And according to comments, the hair is not as oily if you use it for a long time!
Shea Moisture 100% Virgin Coconut Oil Daily Hydration Conditioner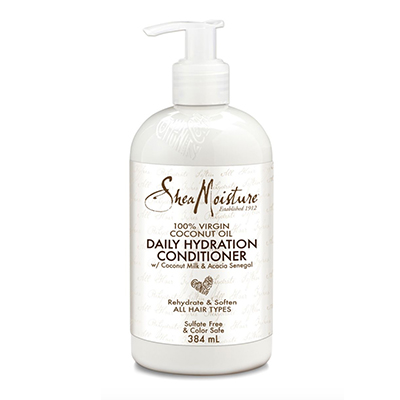 Many friends may not know that coconut oil is a hair care artifact! It not only nourishes the hair, but also penetrates the scalp to kill the mites, restores the hair follicles to oil balance, and at the same time it also germinates the hair and activates the dead hair follicles. Give your baby a coconut oil conditioner a quick try this 100% naturally extracted coconut oil conditioner. 100% coconut oil, good smell and easy to use, the price is not expensive, it is worthy of the five-star praised products of Boots!
Shea Moisture Manuka Honey & Mafura Oil Intensive Hydration Conditioner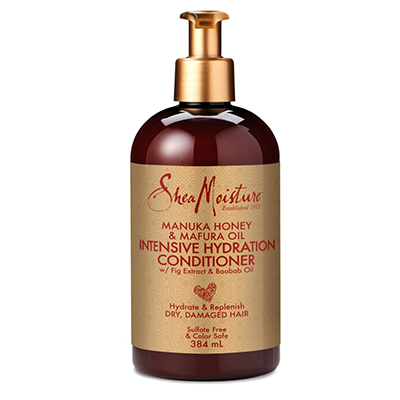 This conditioner just feels like looking at the name, so nutritious! Contains a variety of natural repair ingredients such as shea butter, manuka honey, coconut oil, etc., which can quickly repair damaged hair. You can try to apply this conditioner to the hair end, wrap it with a towel to make a "Spa", the effect is absolutely amazing to you!
Umberto Giannini No Wash Conditioner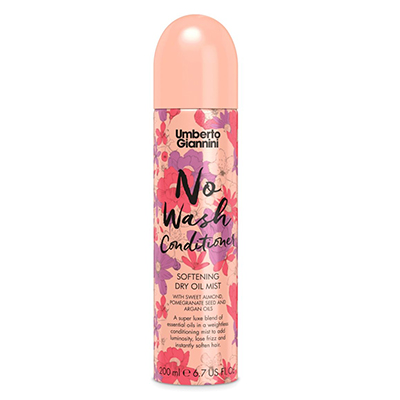 Umberto Giannini is a British brand with natural and organic ingredients, mainly for curly babies. This leave-in hair care spray is enriched with natural oils of sweet almonds, argan and pomegranate seeds, and has aromas of jasmine and rose. It is easy to dry and frizz after curling the hair. Just spray it, the hair will become soft and shiny at once, suitable for quick hair care before temporary appointments, it is the essential artifact for exquisite girls!