It is very important to cleanse your face carefully! FOREO Luna Cleansing Device not only can deeply clean the dirty things on your skin and improve pore problems, but you will also enjoy using it!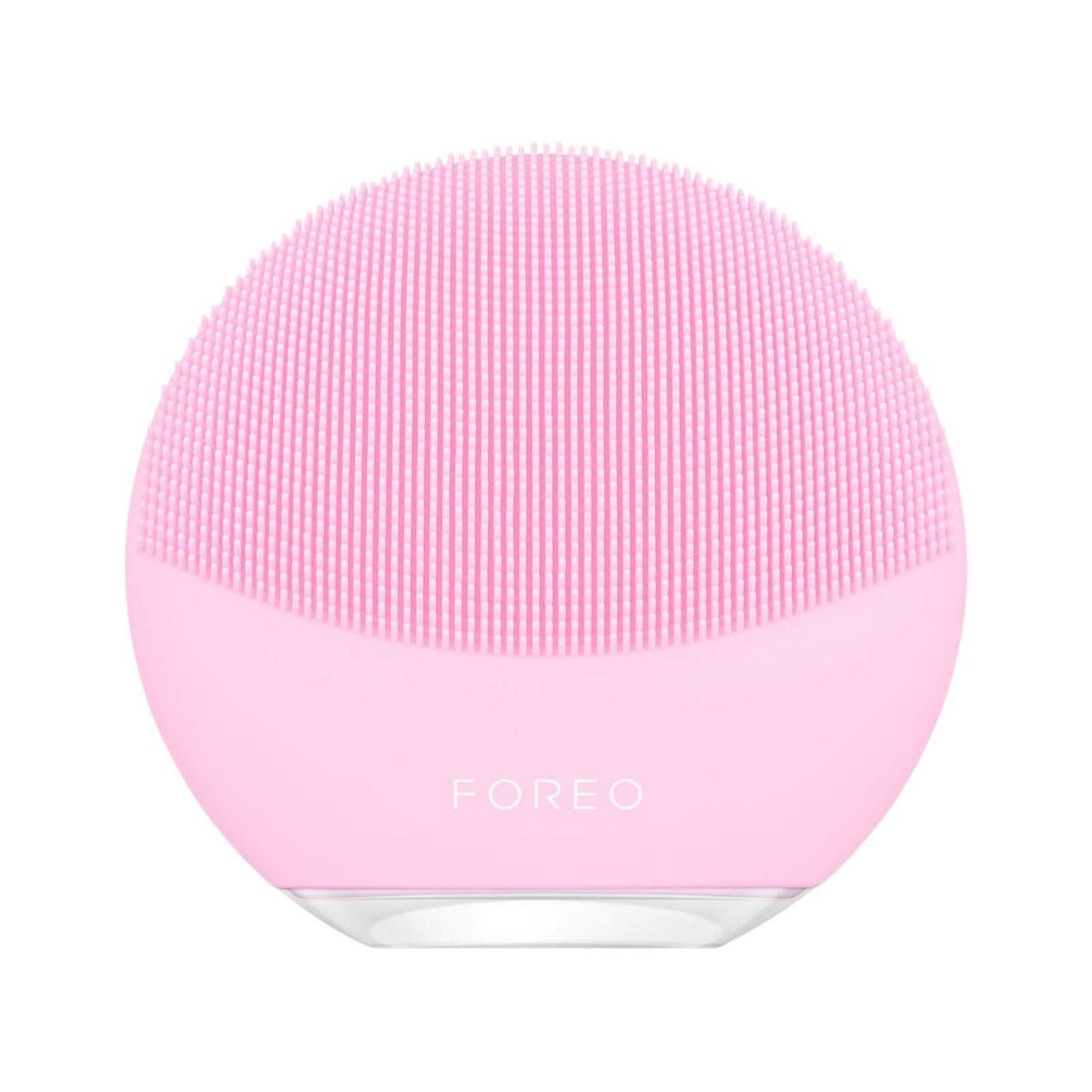 Revolutionise your skincare routine with the 
LUNA mini 3 
from 
FOREO. 
The device uses T-sonic pulsations to deeply cleanse your pores, removing up to 99.5% of dirt, oil and makeup residue. This doubles your skin absorption rate of other products, making every step of your skincare routine more effective. Simply apply your favourite cleanser and hit the start button.
The vibrations provide a rejuvenating massage, relaxing your face and removing tension, which can cause premature signs of ageing. Shaped like a hot stone, LUNA brings the benefits and relaxation of a spa facial to the comfort of your own home. The ergonomic shape means it's effortless to hold, and the mini size is super portable, making it easier than ever to wash away the day. With 12 intensity levels, this device is small but mighty, including a 30-second glow boost setting to provide a quick, powerful cleanse. This brings blood to the surface of skin, giving your complexion a luminous glow. Almost magical, these vibrations leave you with brighter, plumper and clearer skin.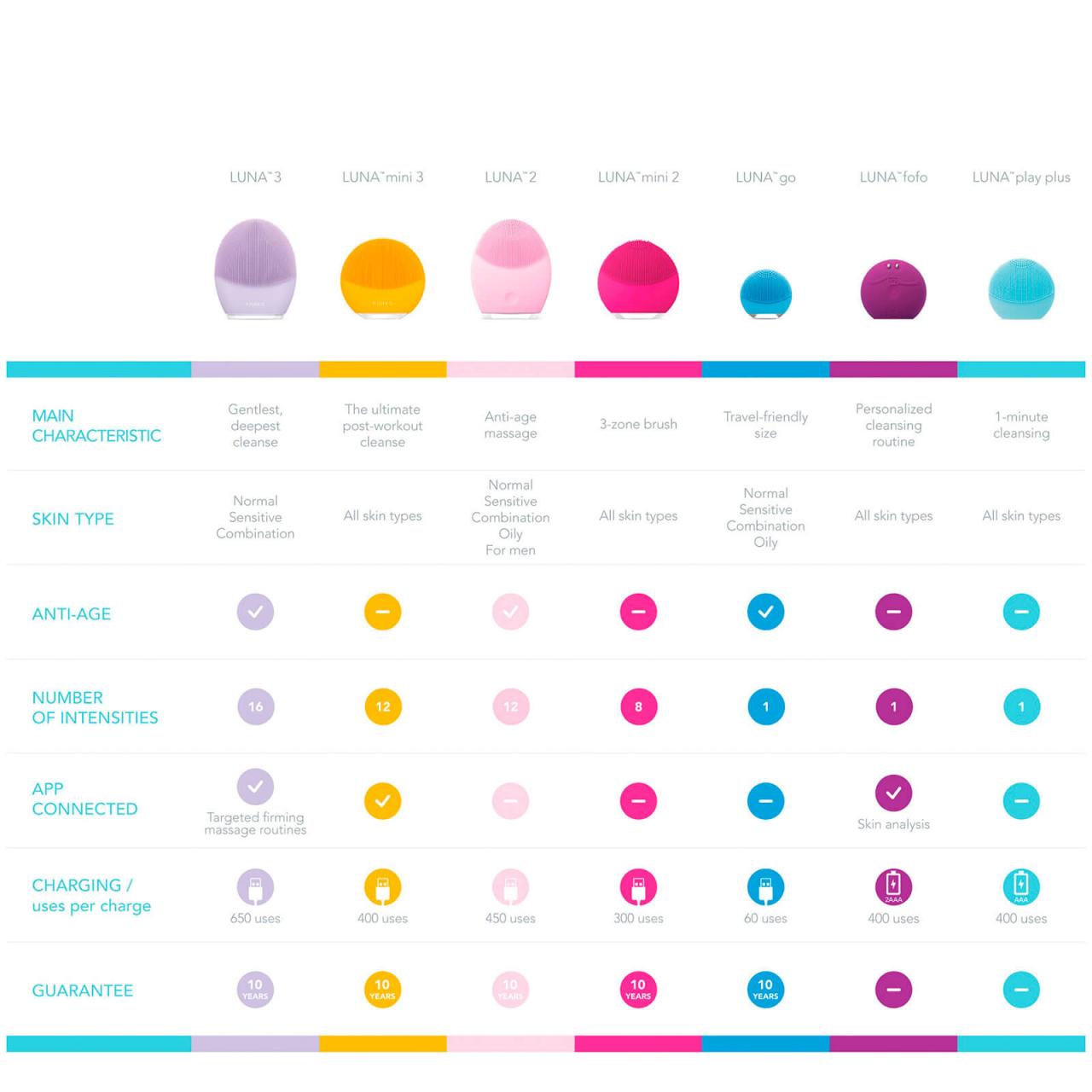 Crafted from the highest grade of silicone, FOREO devices are 35x more hygienic than nylon bristle brushes, and the non-porous nature of this material prevents bacteria build up. The touchpoints (FOREO's word for bristles) on the LUNA mini 3 are 25% softer than previous designs, so this model cleanses your skin more gently than ever before. The longer, thinner touchpoints on the front are designed for more sensitive areas of skin, while the thicker touchpoints on the back are for those tougher, combination areas of skin – like your T-zone.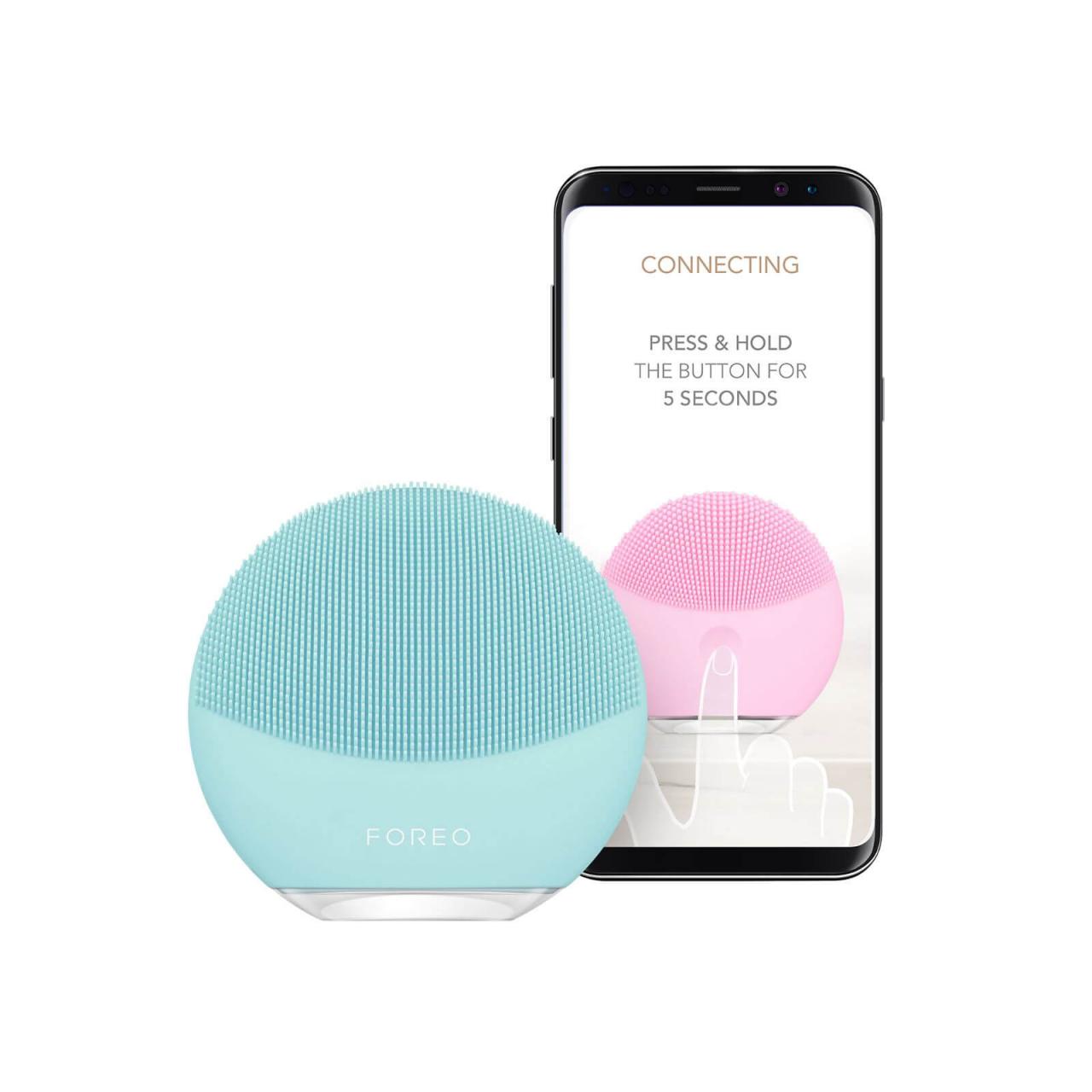 If any of that was confusing for you, don't worry, the LUNA mini 3 connects to an app via your phone. This platform provides a proper induction, as well as many how-to-use videos. Through the app, you can select the intensity and length of your cleanse, letting you personalise the app according to your skin type. What's more, if you ever misplace your LUNA the app can activate 'lost mode', and your device will start vibrating until you find it.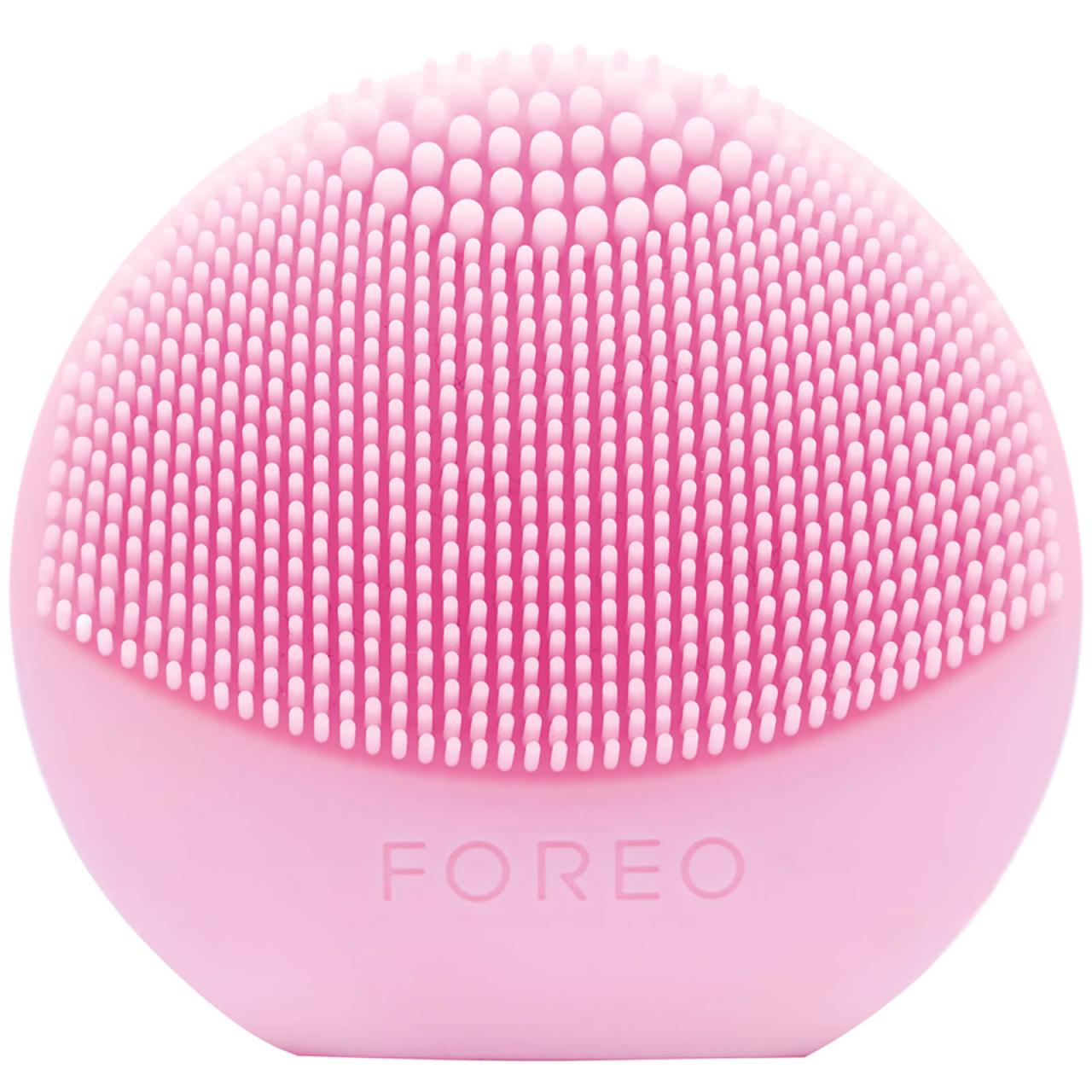 Treat and transform skin with the 
FOREO LUNA™ play
, an ultra-portable facial-cleansing device designed to provide a professional standard of skincare with its invigorating one-minute ritual. Perfect for all skin types, the facial brush inspires healthier-looking skin; helping to clear and clarify for a more luminous complexion. The perfect introductory product for FOREO beginners, the travel-sized device is the smallest in the range (the same size as a cotton pad!) and offers up to 100 uses*.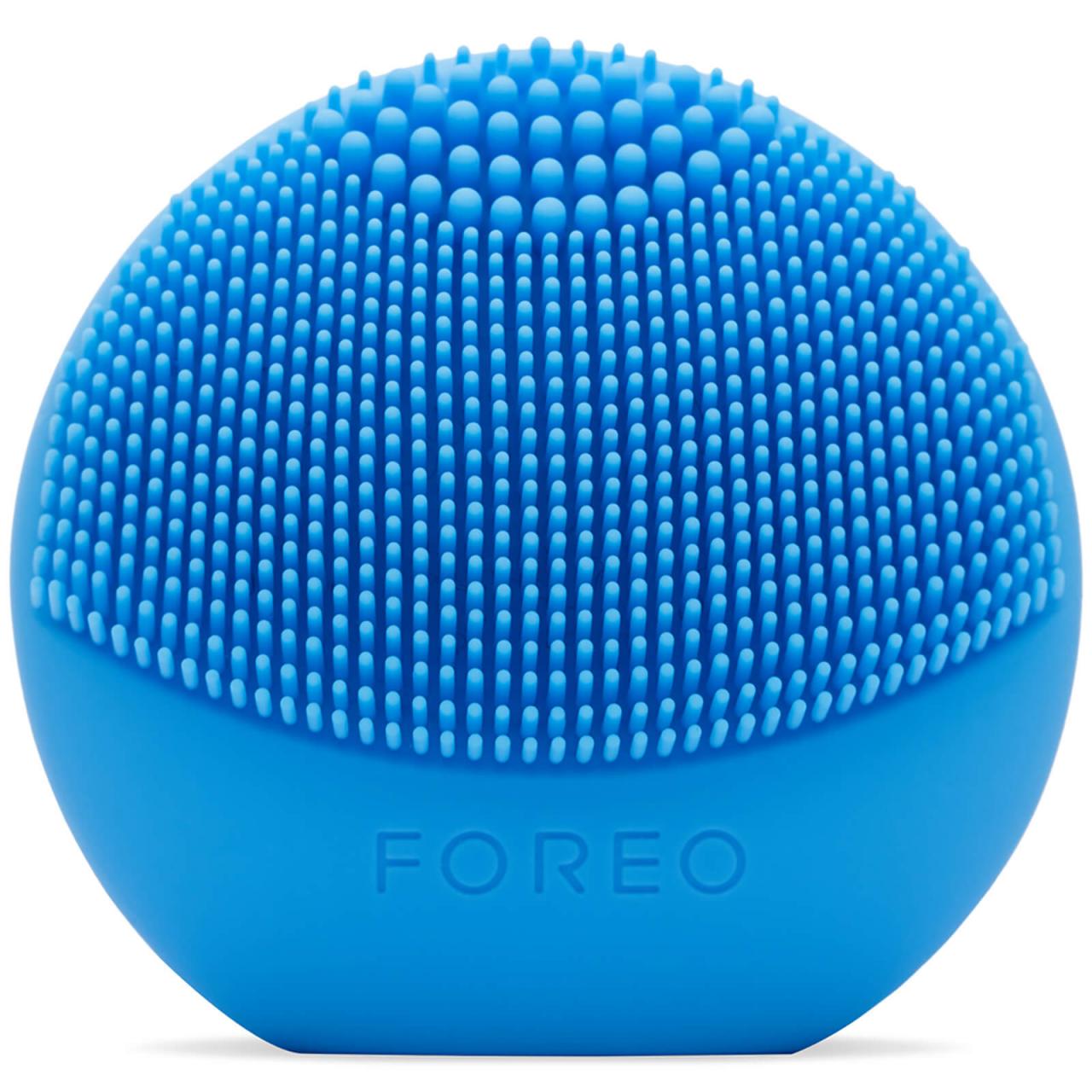 Combining T-Sonic™ Pulsation Technology from the LUNA™ mini 2 with FOREO'S signature, non-porous silicone touch-points, the device gently yet effectively cleanses and exfoliates with a single intensity, dual-zone range; its thicker touch points at the top perform an intense clean to help unclog pores and lift away dirt, oil and dead skin, whilst softer, thinner points at the bottom gently cleanse sensitive or normal skin, and larger areas such as the cheeks. Flexible and easy to use, the silicone 'bristles' are ultra-hygienic and resist bacteria build-up to keep skin fresh and clean. Easy to operate and super-portable, the device combines the high-tech power of the LUNA™ range with the ease of a single intensity. Experience simple cleansing without the need to recharge. Skin appears bright, refined and more even in tone.
100% waterproof, the device is safe for use in the bath or shower.
T-Sonic™ pulsation technology (8,000 T-Sonic™ pulsations per minute) will remove 99.5% of dirt and oil (based on clinical trials) plus makeup residue.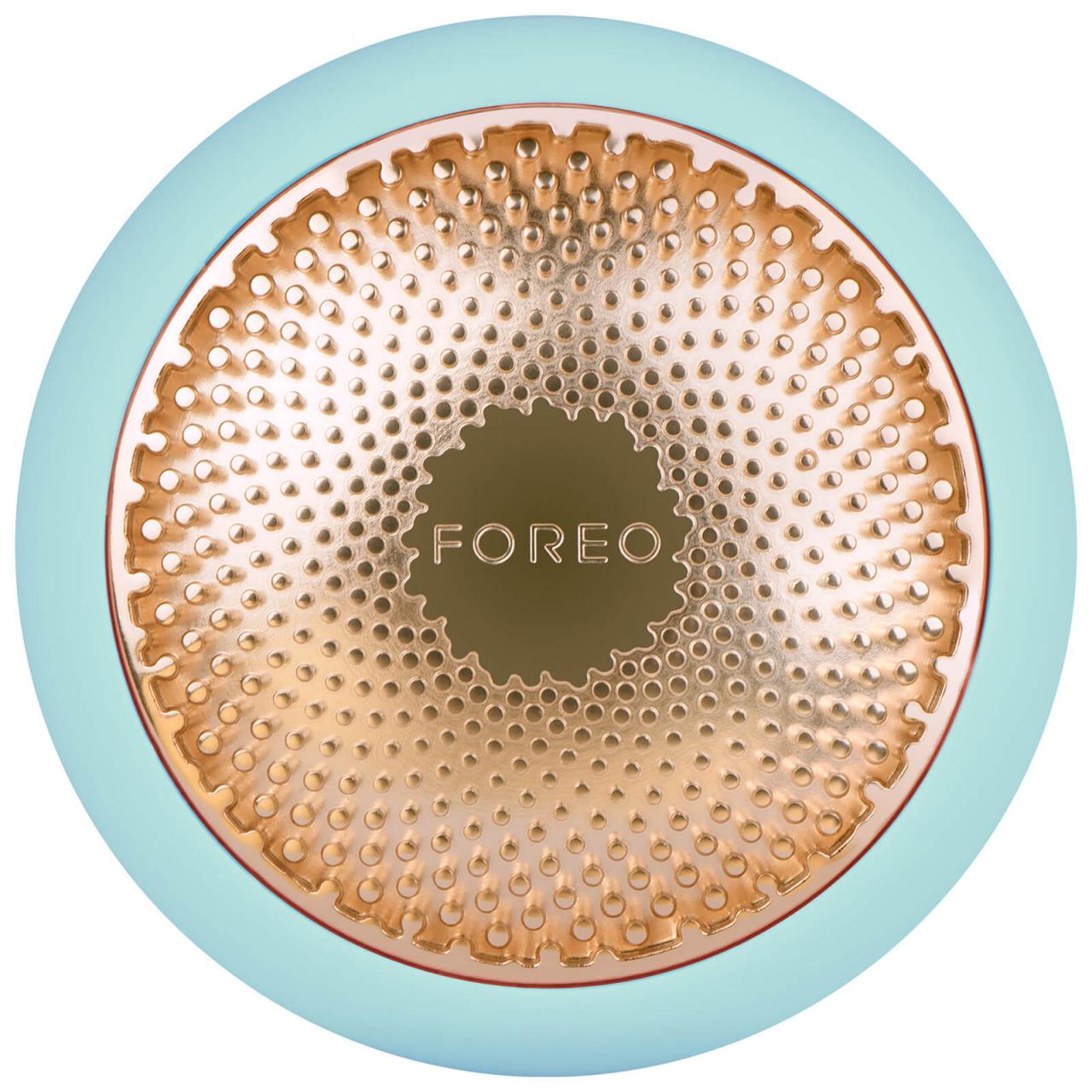 Achieve salon-worthy skin at home with the 
FOREO UFO Smart Mask Treatment Device
, an advanced face mask that works in just 90 seconds. The treatment combines Korean-inspired sheet masks with a UFO device that utilises Hyper-Infusion technology to encourage the absorption of nutrients and active ingredients into the complexion.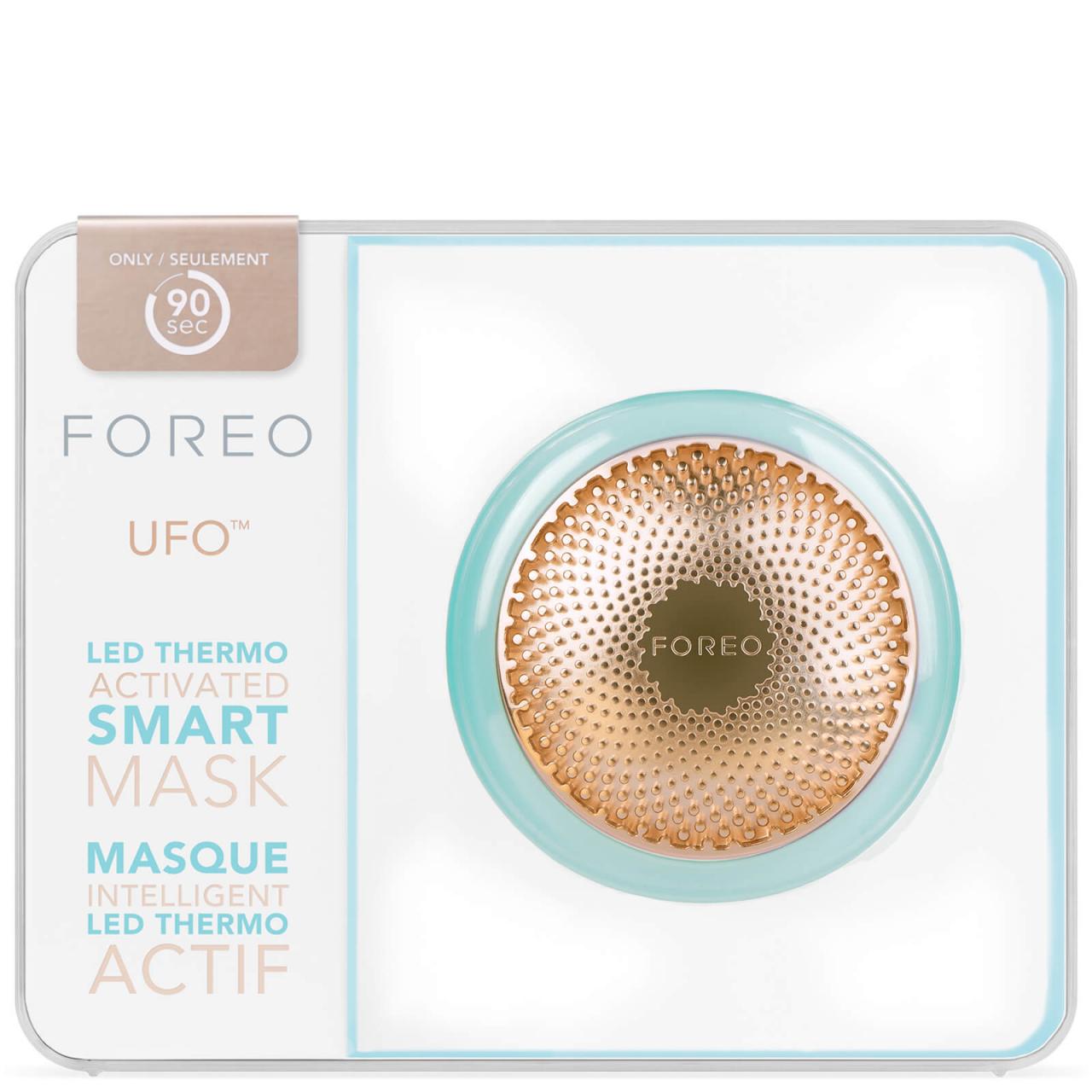 Gliding effortlessly across the face, the device uses Thermotherapy to soften the skin, Cryotherapy to lift and firm and T-Sonic™ pulsations to promote blood circulation for a healthy, glowing complexion. In addition, varying colours of LED light help to boost collagen, even the skin tone and kill off acne-causing bacteria for a smoother, clearer visage. The nourishing sheet masks are crafted from soft microfibre and infused with plant and fruit extracts, botanical oils and natural flower water, and each one is paired with a UFO treatment routine to achieve the best possible effects. The rechargeable and waterproof device will help you to create a radiant, youthful and glowing complexion that looks and feels professional.