In the wake of the recent hosepipe ban in the UK, many of us are looking for ways to conserve water and reduce our environmental impact. The ban, which affects more than two million homes and businesses across Kent and Sussex, was imposed by South East Water, the first of its kind this summer. The company's chief executive, David Hinton, cited the post-pandemic work-from-home trend as a key factor behind the ban, as it has "increased drinking water demand."
As we adapt to these changes, it's essential to consider the products we use daily and how they can contribute to water conservation. This guide will introduce you to five water-saving products available on Amazon UK that can help you save water, reduce your bills, and contribute to a more sustainable future.
Before we delve into the products, it's crucial to note that when selecting water-saving products, you should consider the following:
Efficiency: The product should significantly reduce water usage without compromising performance.
Ease of Installation: The product should be easy to install and use. It should not require professional assistance or complex tools.
Durability: The product should be durable and able to withstand regular use.
Cost-effectiveness: The product should be reasonably priced and offer value for money in terms of water savings over time.
User Reviews: Always check user reviews and ratings to ensure the product performs as advertised and has a good track record.
Now, let's explore the top five water-saving products that you can incorporate into your daily life.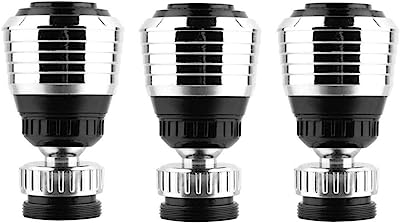 Rating: 3.9/5 from 64 reviews
Price: £4.79
This water-saving tap nozzle filter adapter aerator diffuser is a simple yet effective tool for reducing water usage in your kitchen. It helps to save water by reducing the water flow while maintaining the pressure. It's easy to install and can be used to save water while washing dishes or vegetables.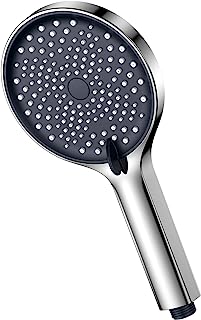 Rating: 4.4/5 from 2159 reviews
The Yeaupe Water-Saving, Energy Saving Shower Head is a water-efficient shower head with a pressure-enhancing feature that can provide a rain shower experience. It has a large diameter of 130mm and three jet types, including a hand shower, which can cater to different preferences. Additionally, it has a high rating of 4.4 stars from 2159 reviews, indicating that it is a reliable product that meets the expectations of customers.

Price: £13.99
The MantraRaj 15M Garden Soaker Hose is a water-saving garden hose that is ideal for watering all plants and vegetables. It is designed to deliver water slowly and directly to the roots of plants, reducing water waste and ensuring plants get the water they need. Customers looking for a water-saving garden hose would find this product a suitable option.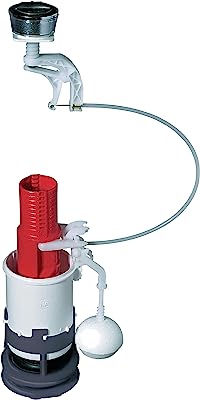 Rating: 4.5/5 from 461 reviews
Price: £28.38
The Wirquin MWS00 Double Push Button Water-Saving Flush Mechanism is a water-saving toilet flush system. It features a double push button that allows you to choose between a full or half flush, helping you save water with every use.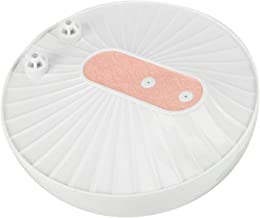 Price: £26.54
The recommended product is an installation-free, water-saving, compact, and energy-saving mini USB dishwasher that is rechargeable and suitable for small apartments and office kitchens. It meets the user's need for a water-saving dishwasher and is affordable at a price of £26.54.
In conclusion, the hosepipe ban in the UK has highlighted the importance of water conservation. By incorporating these water-saving products into your daily life, you can contribute to water conservation efforts, save money on your water bills, and adapt to the changing water usage patterns in the post-pandemic world.
Remember to always check back on hotuk.deals for the latest shopping information and deals.