Comme des Garçons x Converse £ 20 off new arrivals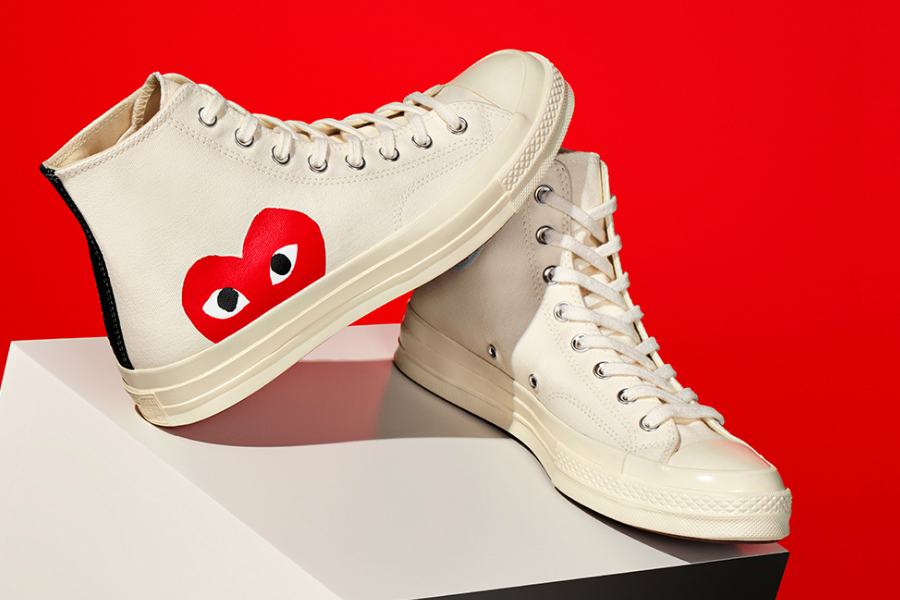 The popular shoe series of Converse and Comme des Garçons, a representative brand of the Japanese tide brand, has been deeply rooted in people's hearts, and there are new colors on the Selfridges website! At the same time, some of the popular dark green sizes are still on sale at a discount of £ 20. Many popular sizes are participating in the discount. No discount code required.
A match undisputedly made in sartorial heaven, Comme des Garçons calls on Converse for its latest footwear drop, using the all-American label's high-top trainers as the background for its own famous heart print – you know, the one originally designed by Polish artist Filip Pagowski back in the 80s. Cloaked in spots, this pair is patched with the iconic Chucks logo in its usual place on the other side of the ankle.