Women's
BOTTEGA VENETA Basket Leather Tote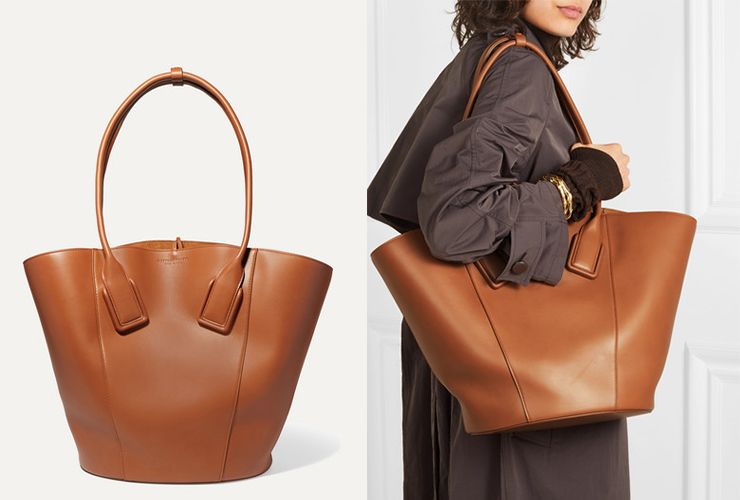 The hot bags of the 2020 season are really either very small or must be oversized! BV's bags this season took the lead in the oversized wind. The shape of the bag is very similar to a large flower blue, using tan smooth leather, with long arc-shaped handles, which will be very airy and temperament with a windbreaker. And despite its large size, it can be installed! Whether it's a vacation or a commute, it's perfect for carrying it!
BY FAR Capria Beaded Shoulder Bag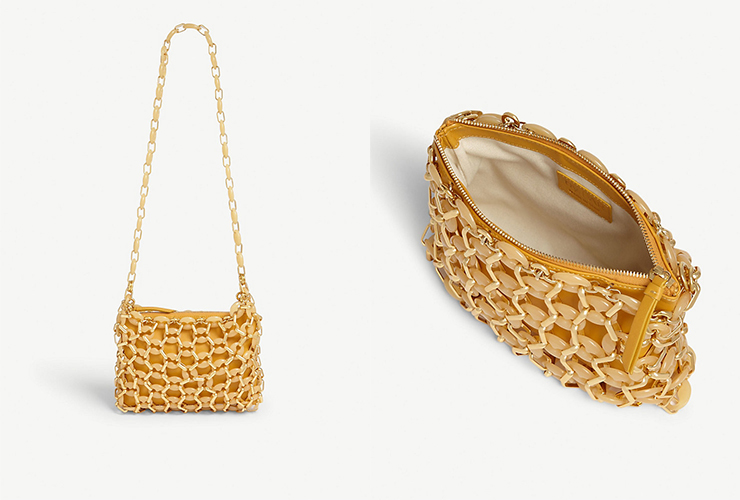 Seeing this bag by BY FAR, does it immediately feel like summer! The faint camel colour is both temperamental and beautiful. The metal and buttons are woven together and matched with acrylic beads, it is a cool 90s style. Paired with a pair of woven sandals and high-rise jeans, they are retro and fresh. This niche brand from Bulgaria has become more and windier in recent years. The fire has spread over Ins, and the price has risen accordingly. Girls still have to enter early!
CHLOE Vick Medium Leather Tote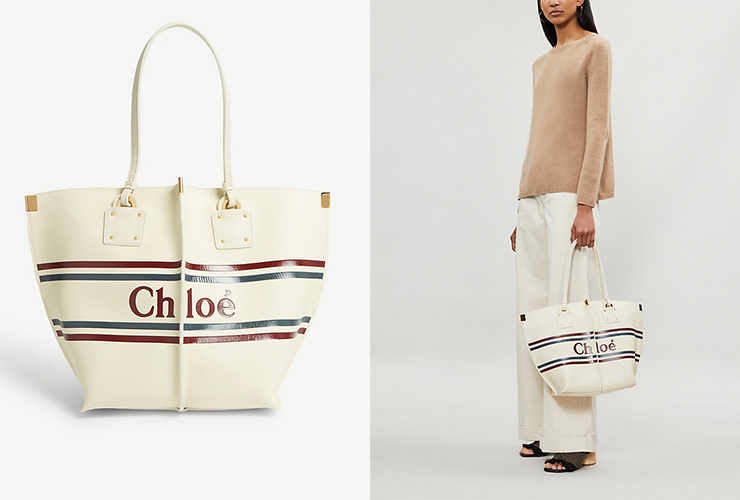 Chloé's super-large Tote bag just fell in love with the look! The lines are simple, the shape is low-key but full of eye-catching, very recognizable. The special leather stitching, four stripes and metal edges create a new era of boho, which is very suitable for matching with fairy skirts or wide-leg pants. Because this bag is too hot, don't be surprised to see Out of Stock. In this case, you can only wait for it to be replenished.
CHLOE C Mini Leather Vanity Bag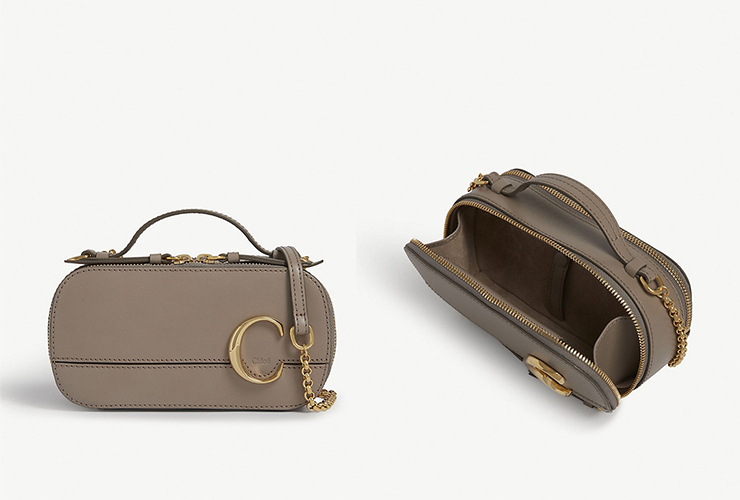 The C series is a new product launched by Chloé in 2019. The metal big C logo is both atmospheric and eye-catching. It has become the trend and intensified this year! This chic small bag of the C series does the opposite. Although the bag is small, the capacity is very touching. The shape is like a cosmetic bag. The opening method is particularly interesting. It is opened from the front. The stiff leather is exquisite and advanced. The stitching design of the chain and leather shoulder strap is suitable for cross-body, and the hand is also exquisite!
GUCCI GG Marmont Mini Leather Shoulder Bag
GUCCI's classic double G bag also launched an ultra-small size. This small rectangular bag has two card slots inside, and there is enough space to put down the phone, and the practicality is still very good. Beige soft leather with double G logo, the back of the bag has an embossed heart pattern, which is a fusion of retro gentleness and playful cuteness!
LOEWE Heel Two-Tone Leather Shoulder Bag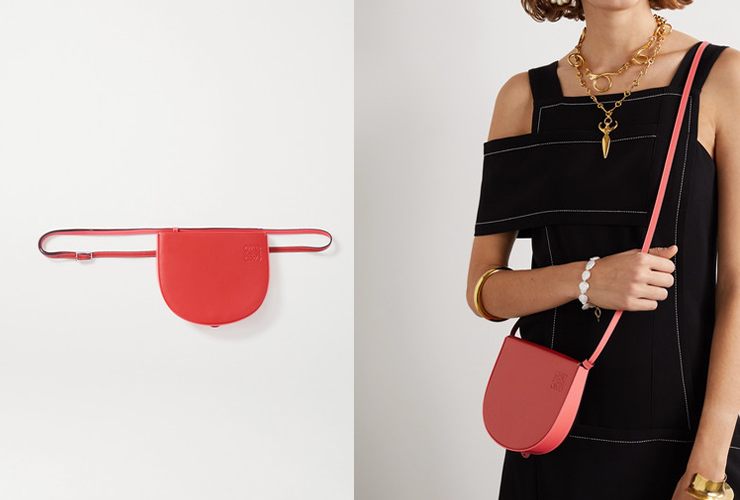 Loewe's watermelon red bag is very bright and dazzling, with textured leather and saddle-shaped design. The opening method is full of ritual. Don't look at its small shape and simple style, but there are many ways to wear it. It can be worn as a shoulder bag, as a waist bag or handbag, to meet all your styling needs.
Paco Rabanne Iconic 1969 Diamanté Stud Bag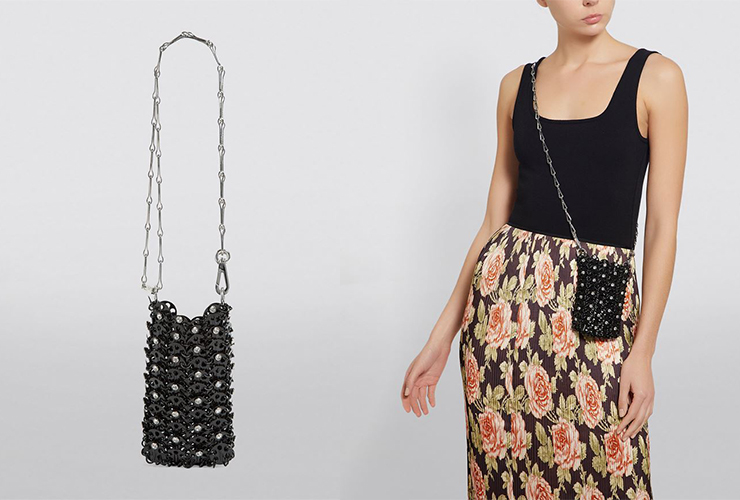 Paco Rabanne is a French haute couture brand founded in the 1960s. A series of weird materials such as plastic, leather, laser records, metal, etc. have been made into fashion, full of futuristic metallic feeling. Paco Rabanne's bags are becoming more and more popular.
This bag is inlaid with metal pieces and gems. It is inspired by the metal sequins launched in 1969. It has a sense of sparkle under the light. Feel free to wear jeans with it. You are the most shining star in the crowd. It is the most popular bag in the fashion weeks!
REJINA PYO Olivia Croc-Embossed Bag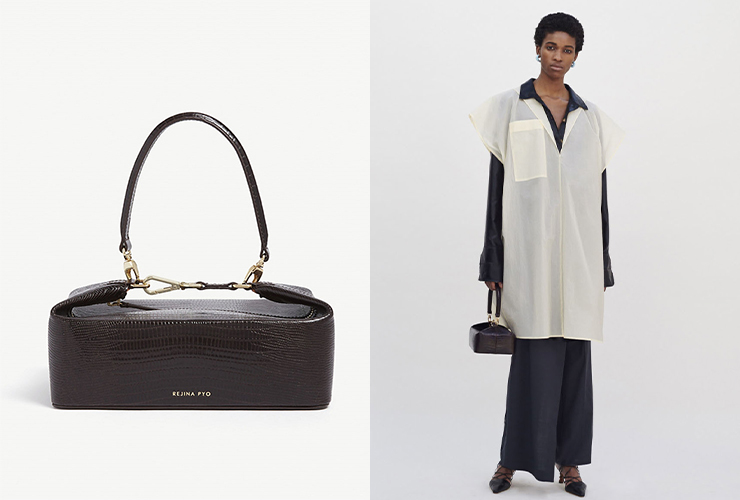 REJINA PYO is an independent brand founded by a Korean designer in London. The hottest thing in this house is probably this bag like a bento box. Recently, this bag can be said to have been contracted by the major bloggers, almost one. The texture of imitation crocodile leather is clear and textured, the symbol of atmosphere and retro, and the inner lining is suede, which feels very comfortable. There are also many ways to carry this bag, which can be carried by hand and can be carried on one shoulder. Such a good-looking bag with such a high degree of recognition is really strong for you to buy!
VALENTINO V-Sling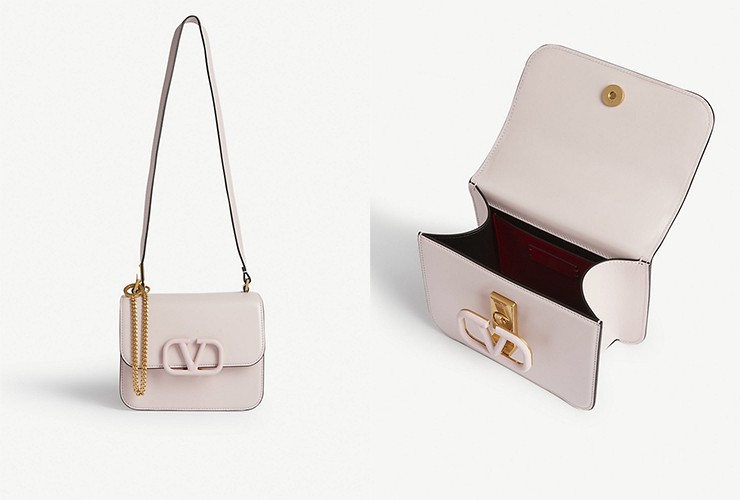 Valentino actually has such a gentle bag! The small pink shoulder bag is simple and clean, and the curvy cut is elegant and intellectual, embellished with Valentino's iconic V-shaped logo. My favourite is the gold chain decoration on the bag, which instantly gives this pink bag a high-level sense. The design of the retractable shoulder strap and its internal card slot is also unclear. I really want to put on this pink bag immediately after spring!
YUZEFI Tortilla Grained Leather Mini Bag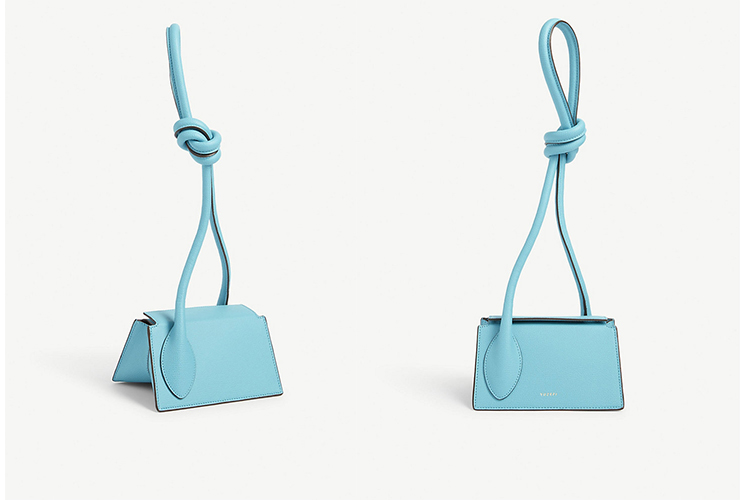 YUZEFI is the London niche bag brand that has swept Ins in the past two years. Every handbag in this house is handmade in Britain and the price is very high. This supermini bag's eye-catching sky blue is very suitable for spring and summer. The design of the strap is tied with a knot, which is also the finishing touch of the design.